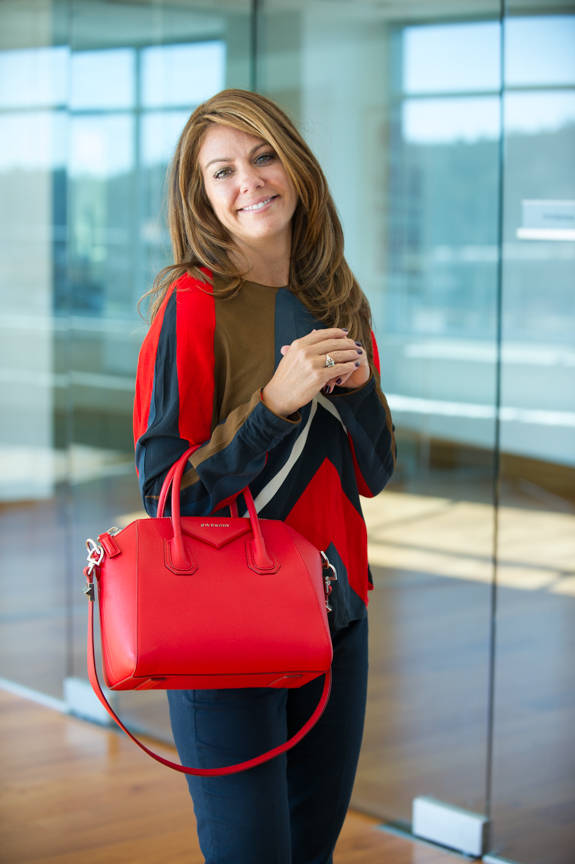 Hi Friends!  My name is Kellie and I live in sunny San Diego, CA. I say bicoastal as I spent almost a third of my life in Boston and I grew up in Chicago, so I am a mid-western girl at heart. I am excited to introduce myself to you as I start my page and build my bicoastal brand! I have a passion for high-class fashion and putting together cute, sophisticated and sexy outfits. I am the go-to among my friends for style advice and guidance. My dear friend, Catherine Hummel said I need to stop taking for granted what I know and share my style.
I aim to create styles for any budget and prove that you can easily pair designer/department store items with fun boutique/outlet pieces or some of my personal faves Target & Banana to create classy looks. And I LOVE to find things on sale and I grew up that way. My grandma, mom and my aunts would always show off a new purchase and brag about the high price they "paid," then someone would ask, "But what did YOU Pay" and the answer was usually 50% off plus 30% off plus clearance, for a sweater that was $60 that ended up being $4! That's where I get it! My day job is at a global law firm where I work in marketing and business development so I also know how to dress the office part. My everyday style exemplifies my Midwest roots, (Chicago) East Coast influence (Boston) and West Coast experience (San Diego), a winning style combination.
I love travel, running half marathons, positivity, law of attraction,  am yoga teacher certified, addicted to sparkling water (I own several sodastreams), salt (I carry it in my purse), mint chapstick and have an unhealthy relationship with french fries and dessert!
I wanted to start this blog in 2012 and was held back by fear and corporate America. Today, after being inspired during a solo trip to Italy #solomoon and my baby niece's birth last September, I figured it was time to start living my truth. I'm excited and terrified for this journey, I hope you enjoy the ride with me. I truly believe we can live a life beyond our wildest dreams if we choose…and  that's what I plan on doing! I hope to inspire you to do the same as well as try something new to wear, or pull out something old to re-purpose and live confidently!