The Devil Wears Prada!
I could watch that movie a hundred times in a weekend, I just love all the outfits and style. What do you think of florals? I love florals and my favorite way to wear florals is in dresses but there are also great florals in pants, tops, skirts and more…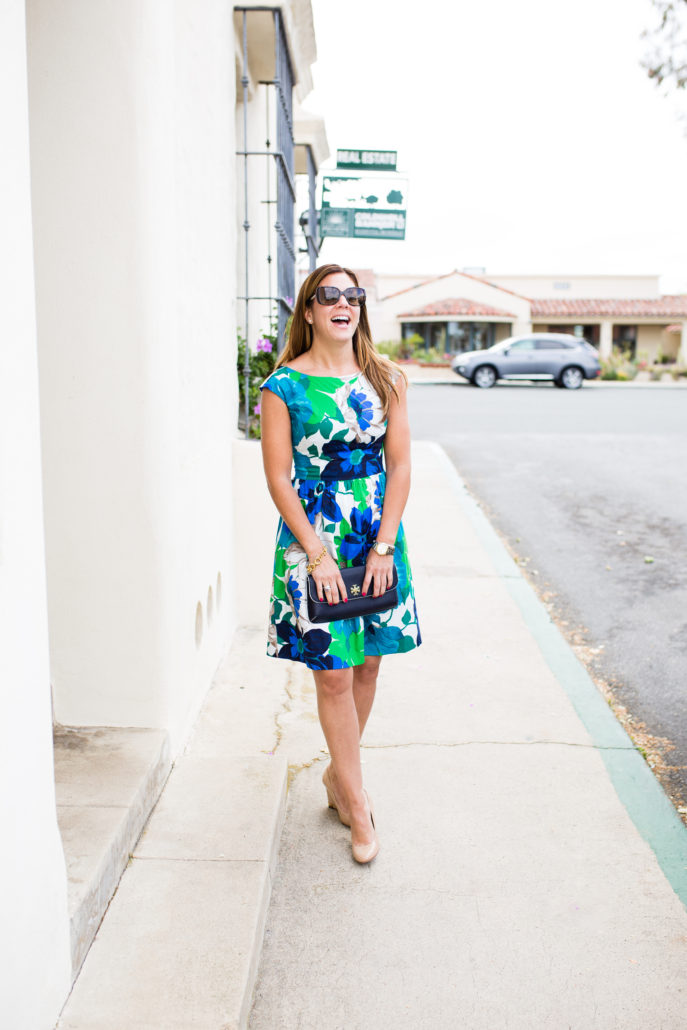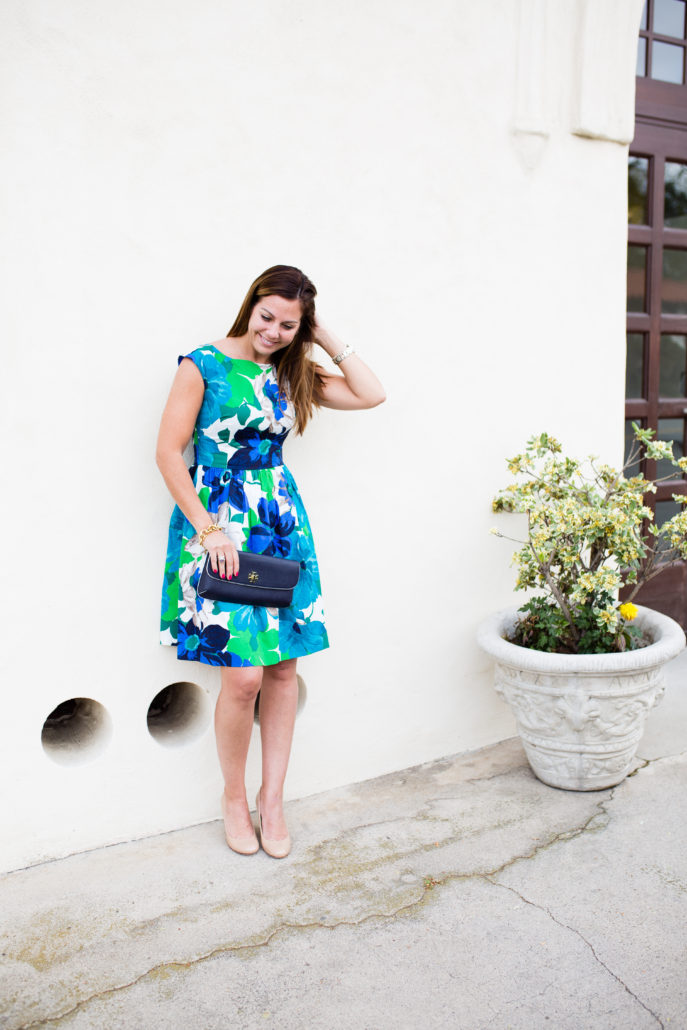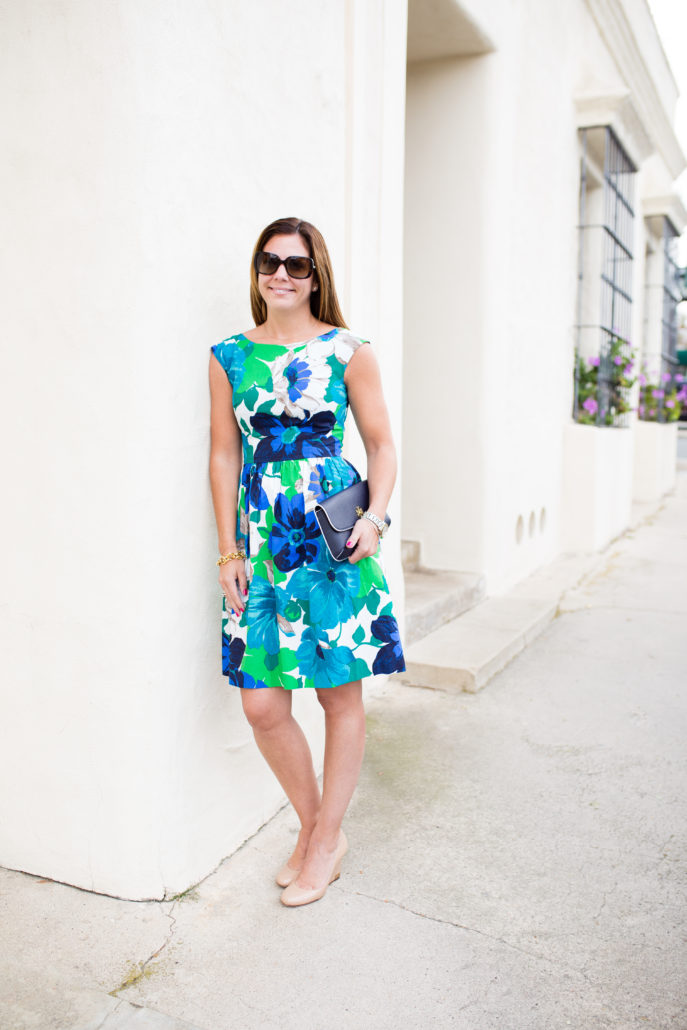 Florals are such a classic feminine look and I always feel pretty in floral. I love to wear florals to weddings, showers, bbq's and the beach, perfect for spring and summer events. As seen here,  I paired my floral with nude and navy, another way to style your florals is to tie a color from the print to your shoe or bag for a show stopping look 🙂 See below for some of my picks for dresses, tops, bags and shoes.
Here's your Bicoastal Beauty tip of the week: Start scoping out clutches for summer affairs, I got this Tory Burch clutch (similar here and  here) from Nordstrom on sale last year, for me it's smart to have a few clutches for events in black, navy and nude. I linked a few below to get you started.
My dress is Eliza J and unfortunately, I cannot find the exact link but I found some similar fit n flares and other floral picks below!
Happy flirty florals friends! Leave a comment below, please let me know what are your favorite florals?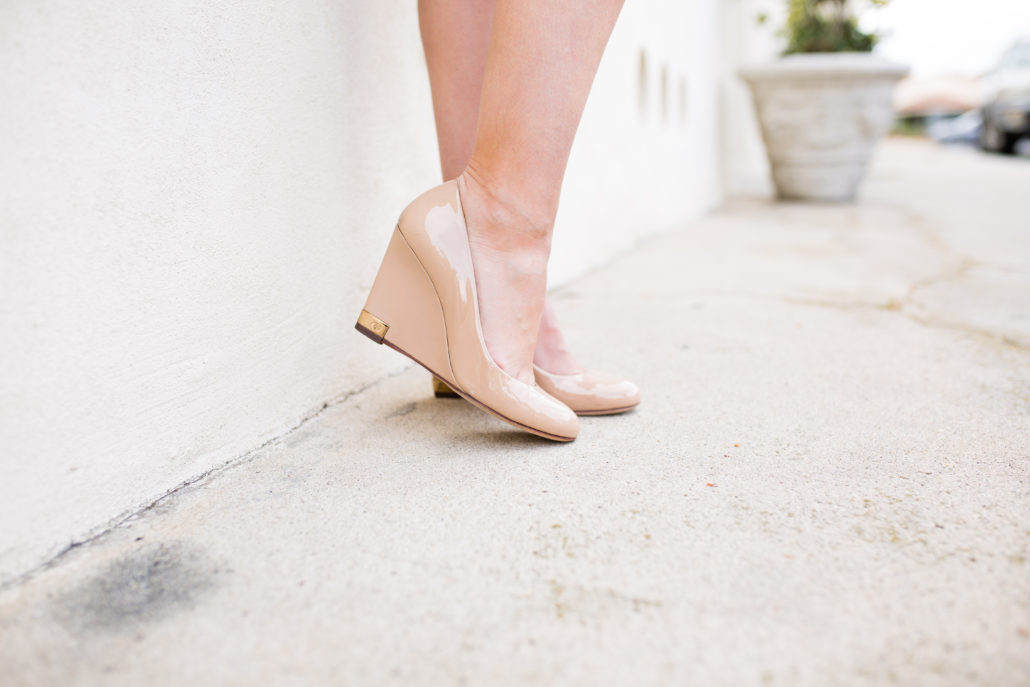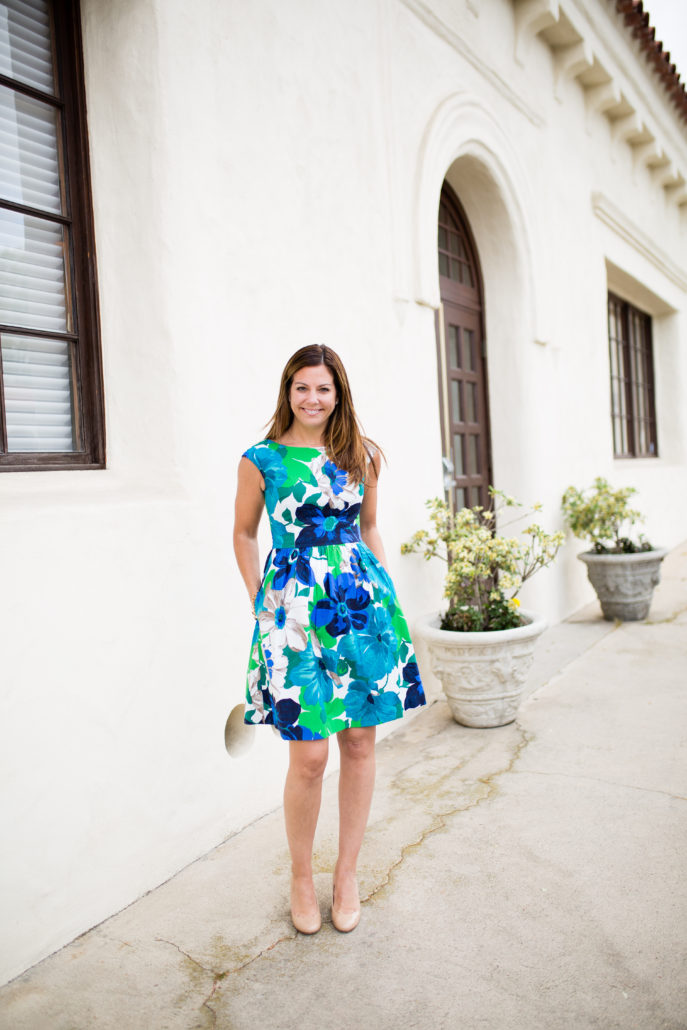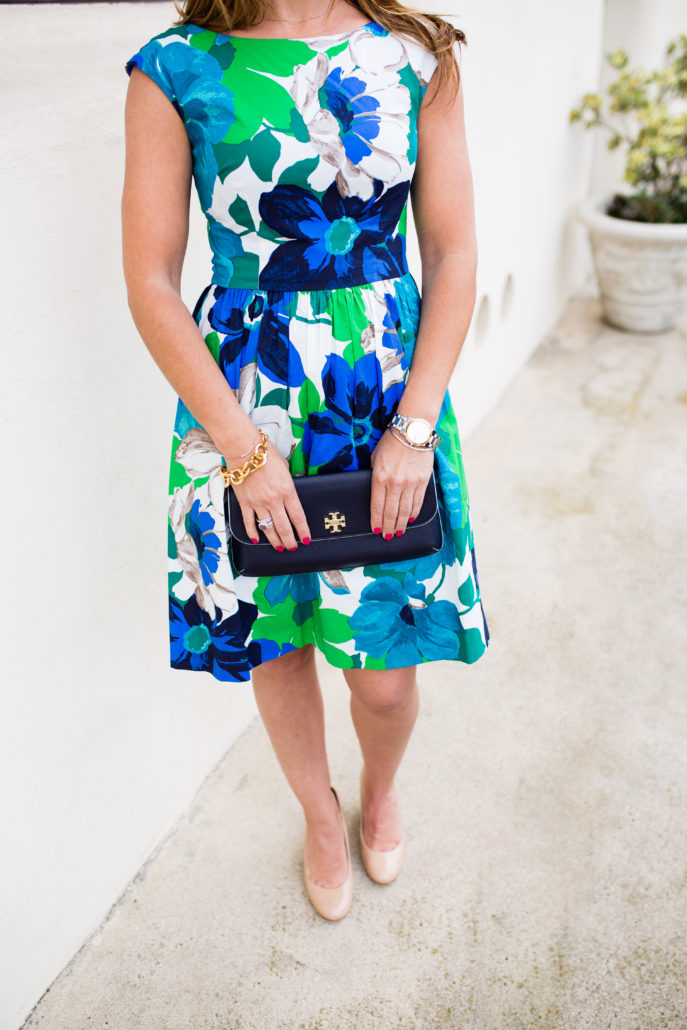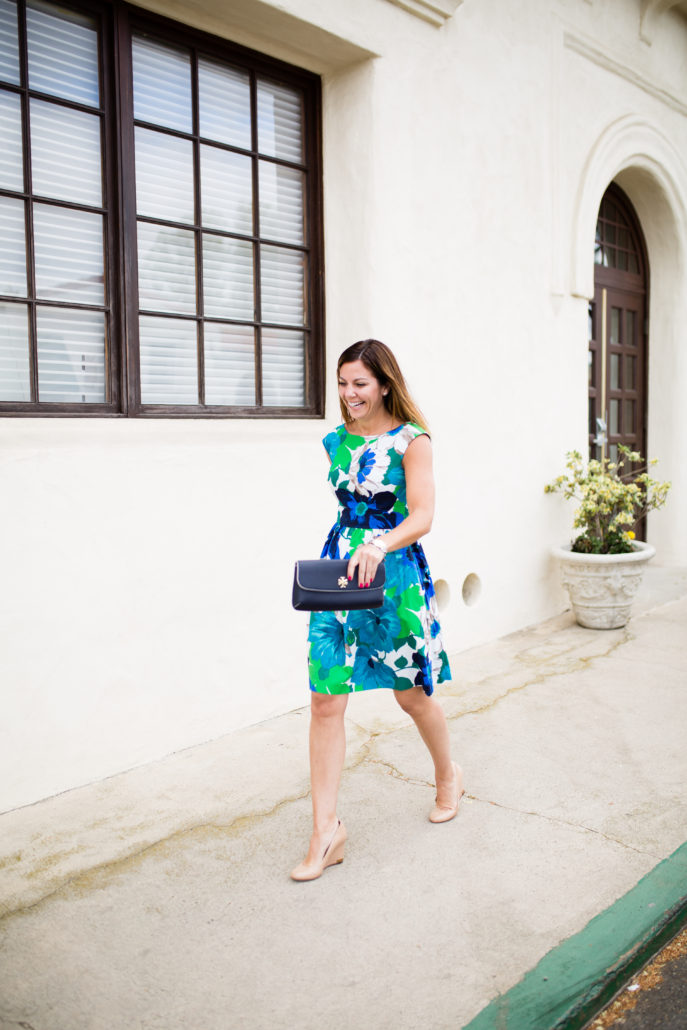 Want more? Keep shopping, here are a few more options.
Shop garden-inspired looks at Macy's to incorporate the trend in your wardrobe.
Vince Camuto Floral-Print Cold-Shoulder Maxi Dress
This navy and pink maxi length dress is a stylish option for a spring or summer wedding. The dress has open shoulders, a jewel neckline, and removable sash belt to help create a slimming waistline.
Vera Bradley Gold-Tone Beaded Floral Cluster Ring
Pair this beaded floral cluster ring with a casual outfit for an outdoor cookout or with the maxi dress above for a more formal event. Available in sizes 7 to 9.
Karen Kane Bell-Sleeve Floral-Print Top
This Karen Kane Bell-Sleeve Floral-Print Top is a great transition piece before temperatures officially warm up. The bohemian top features a boat neckline bell sleeves.
Women's Metro Atlas Pink Leather Strap Watch
This Kate Spade watch is a great way to subtly add a feminine floral without overdoing it. The watch is waterproof and comes with a slim pink leather strap and round gold-tone stainless steel case.
Instagram
Instagram has returned invalid data. Follow Me!