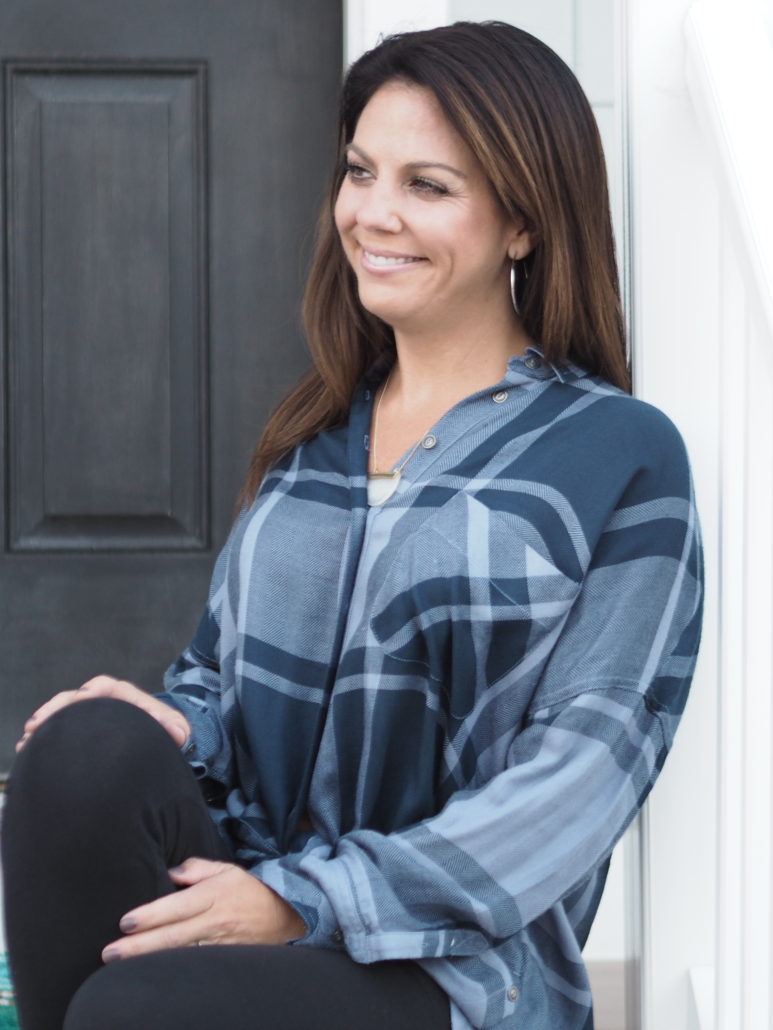 Hi Friends!
I can't believe it's almost December and we are so close to the holidays. I'm coming off a crazy week in LA for work events and then attended an amazing wedding for one of my best Boston friends in the Outer Banks, NC. Have you ever been? It was beautiful!! The bride, the wedding, and the weather were absolute perfection!! We really lucked out for the occasion and were blessed to stay in a house on the beach :). It was a dream come true! What I have for you here….outfit ideas for Thanksgiving this week or to wear over the holidays; a few ways to have fun and be playful with your plaid and THE BEST PANTS to wear on Thanksgiving!
As I was packing for my trips this week for multiple events across multiple climates, I wanted to find an option for Thanksgiving that may already exist in our closets and to be able to mix and match it with other items during my trip for easy transport and for an affordable look. Many people already have plaid in their wardrobe so, pull it out for the holidays and wear it this week or in the coming months. I'll give you some ideas below how to style it, below.
I just arrived in Chicago for my final leg of this multi-city trip and am excited to be celebrating the holiday with my family and having a mini family reunion while I'm home. We have family flying in from MN, FL, NY to be together for the holiday. It will be so nice.
I found this plaid top at Nordstrom, it's unfortunately sold out but I've linked some similar options below, (I will let you know if it goes back in stock) and feel free to style one you already have with these Thanksgiving holiday tips. Plaid is such a classic fall staple (see my post from last season on plaid here).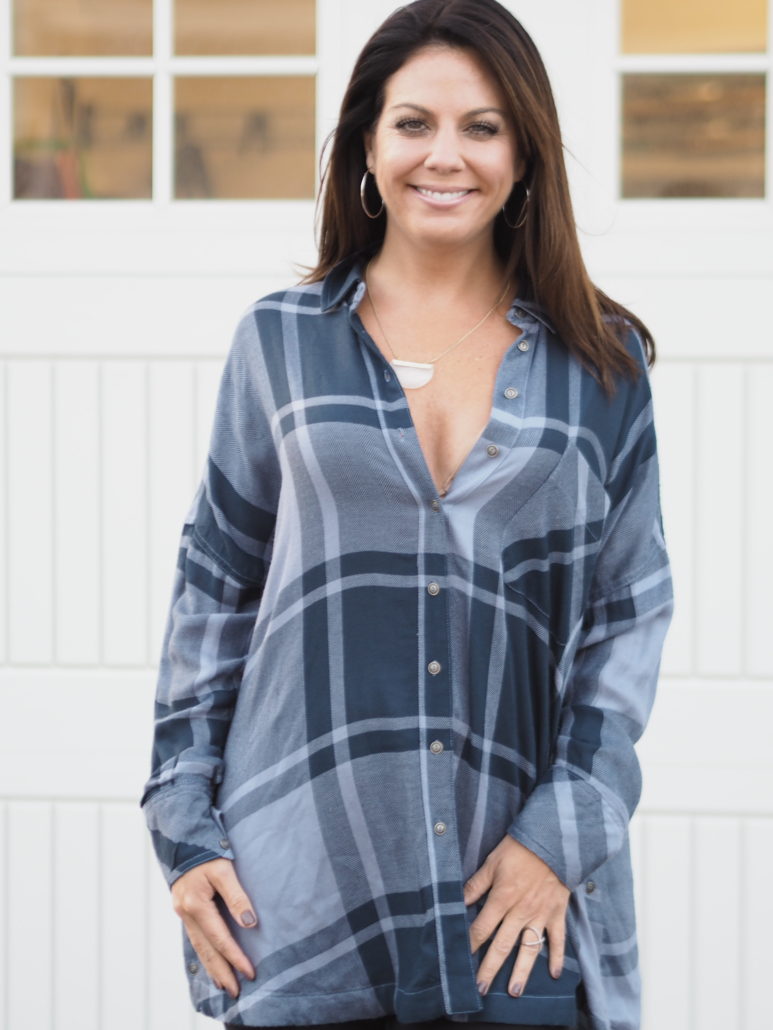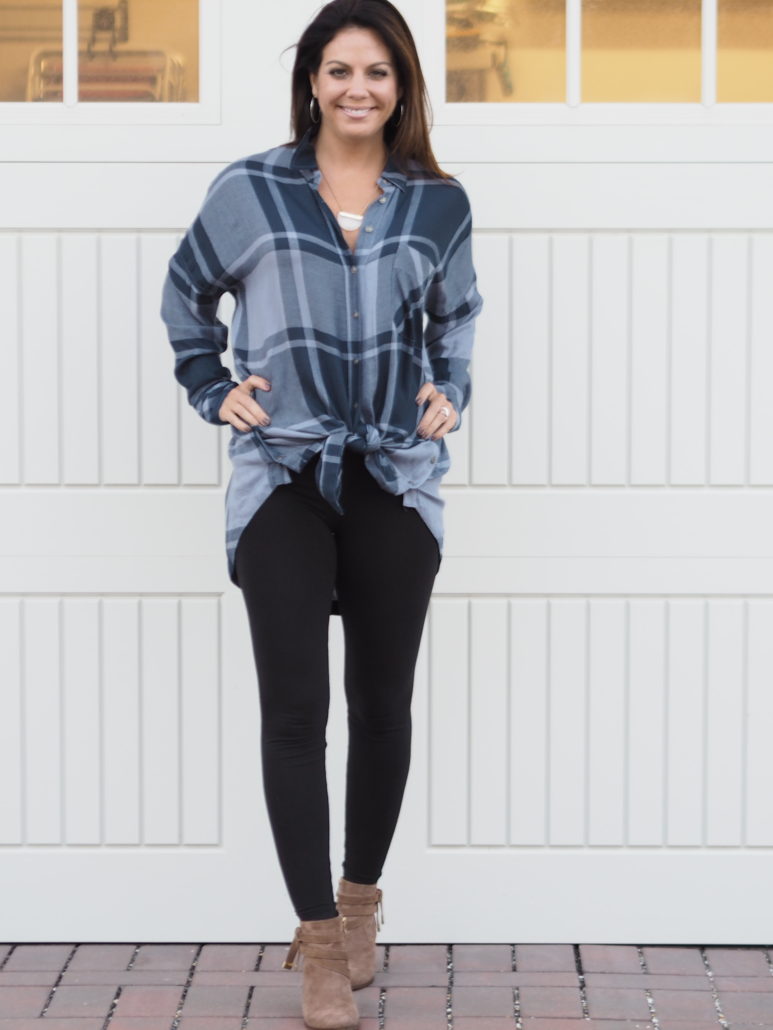 The first way to wear this plaid is untucked, with leggings and booties. This is a more relaxed look and definitely feels ultra comfortable.
The second option is to add some playfulness to your plaid and tie it at the bottom. This creates a fun and playful look and to bring more shape to the shirt.
To tie it, if it's not long enough, unbutton the bottom button or two to add length and then tie!
Here's the best part of this particular outfit for the holidays, go ahead and pair the top with leggings!! Leggings are a GREAT option for Thanksgiving so you can eat what you want all day long. I love an elastic band for maximum eating comfort, right?? 🙂 There's no awkward unzipping or unbuttoning mid-way through dinner (please tell me I'm not alone in this) :)) The nice thing is you will look great and have lots of room for seconds in these leggings.
I've styled this look here with booties and you can also choose over the knee (OTN) boots for a sassier look or tall riding boots for a classic fall look (as I did here last season).Or choose sneakers or flats to keep it more comfy and casual.
Other ways you can wear plaid this season would be with a leather mini skirt and tights for going out or with a sweater over it and jeans to run errands or for a dinner out. You can also dress it up or down with a pendant necklace or some bling for a guaranteed conversation starter!!  
Let me know what you are going to be doing this Thanksgiving. Are you cooking anything for dinner? My sister and I are tasked with the salad and we are making a gluten free version of the a green bean casserole (my mom has celiac (cannot eat gluten) and this will be one she can eat! I've linked recipe here, enjoy!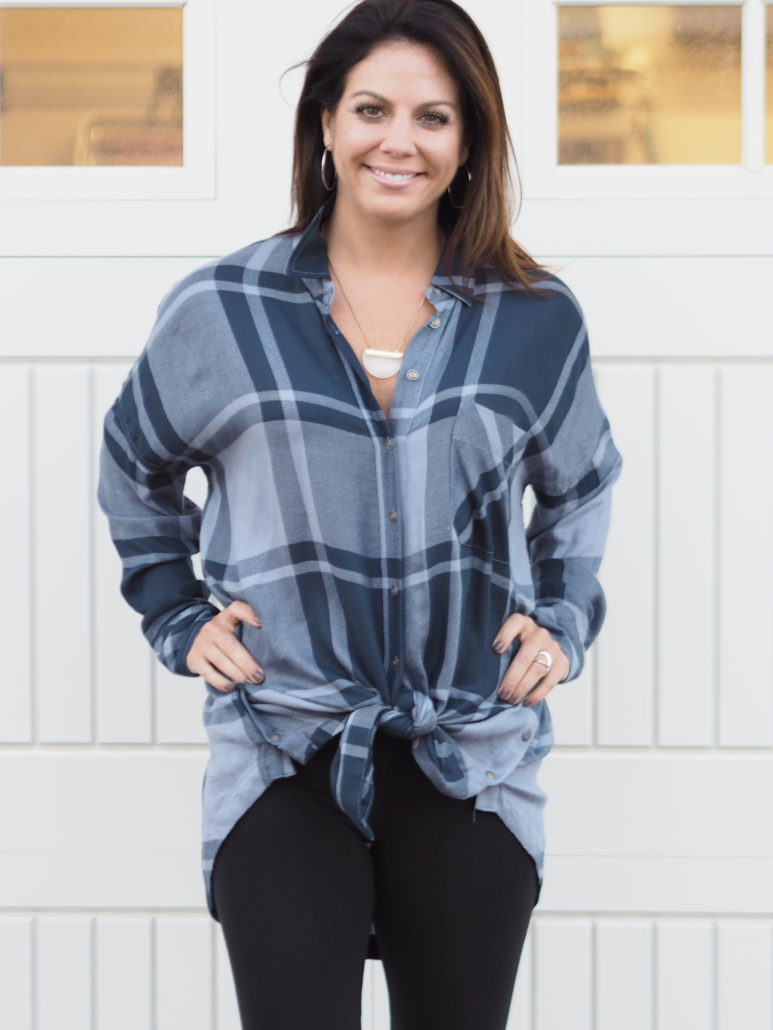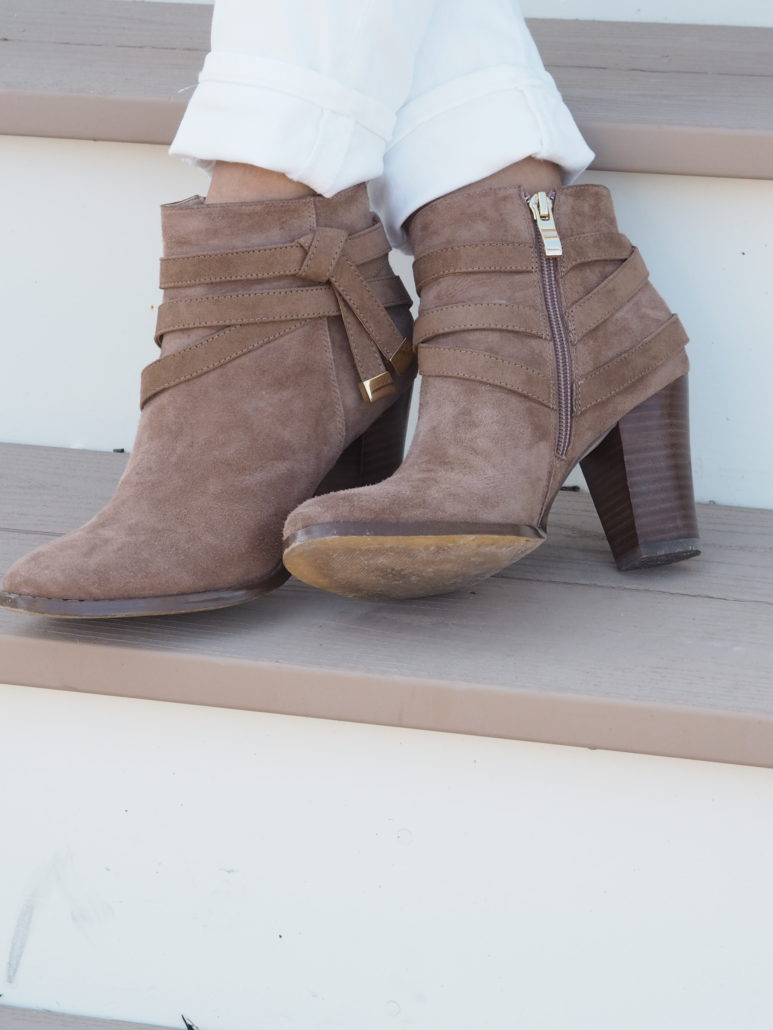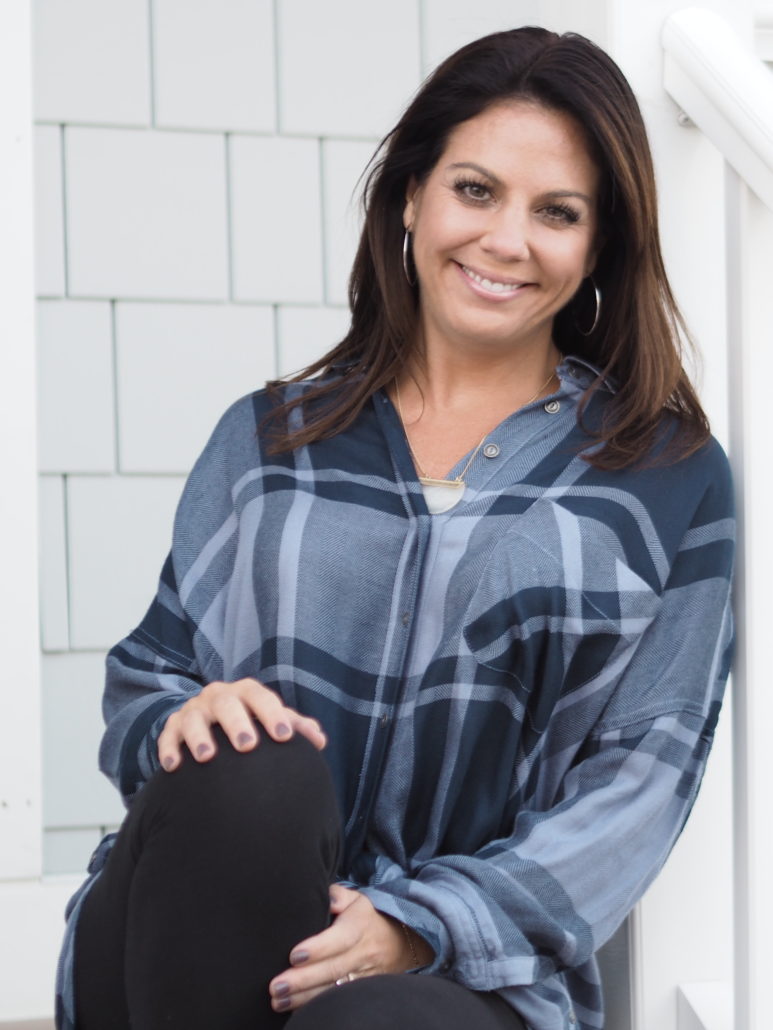 Here's your Bicoastal Beauty tip of the week: 
If you want amazing lashes and are sick of getting extensions, I suggest trying Lashboost! It's more affordable, saves time and… your own lashes!! You can order it from me, link here.
I've been using Lashboost for a few months and am loving the results, can you tell?? Feel free to comment below if you want more information!
Happy Thanksgiving, friends. Check back for black Friday deals this week!!
Shop My Look and Similar Look – Top, Leggings, Booties & Jewels
Instagram
Instagram did not return a 200. Follow Me!