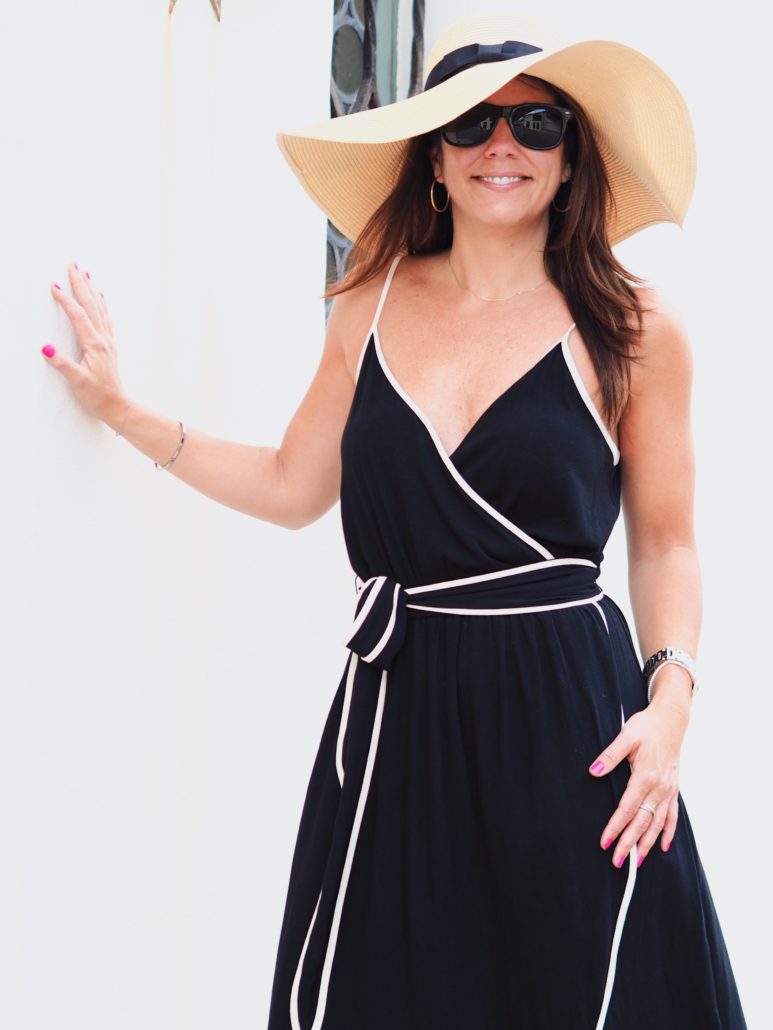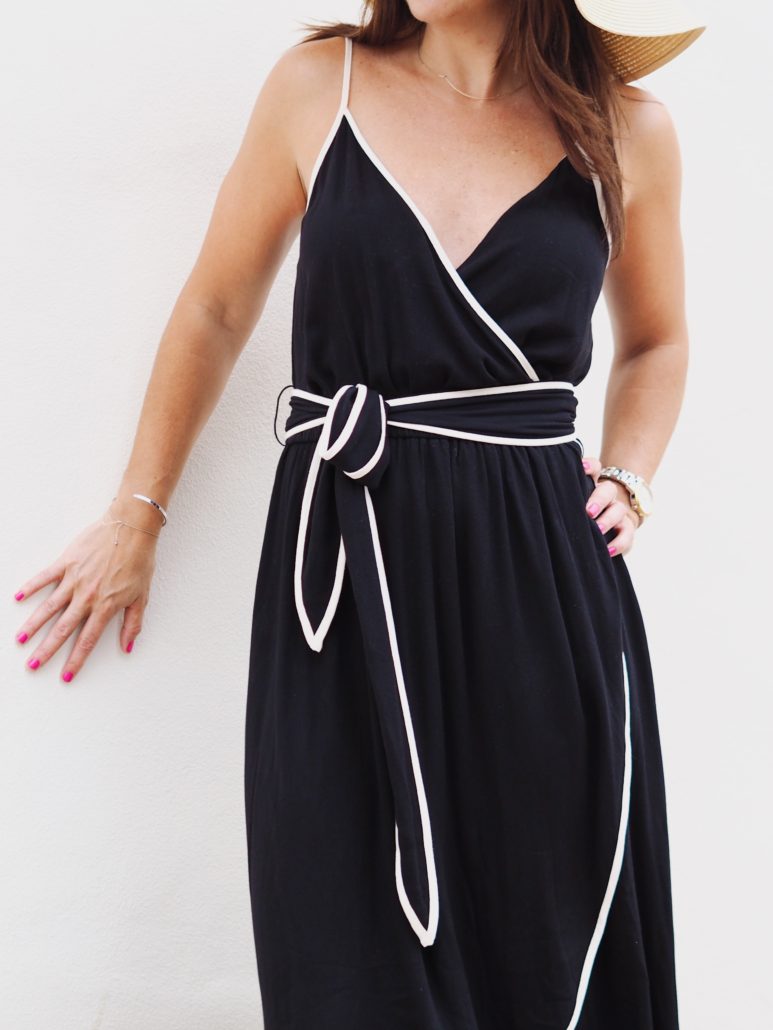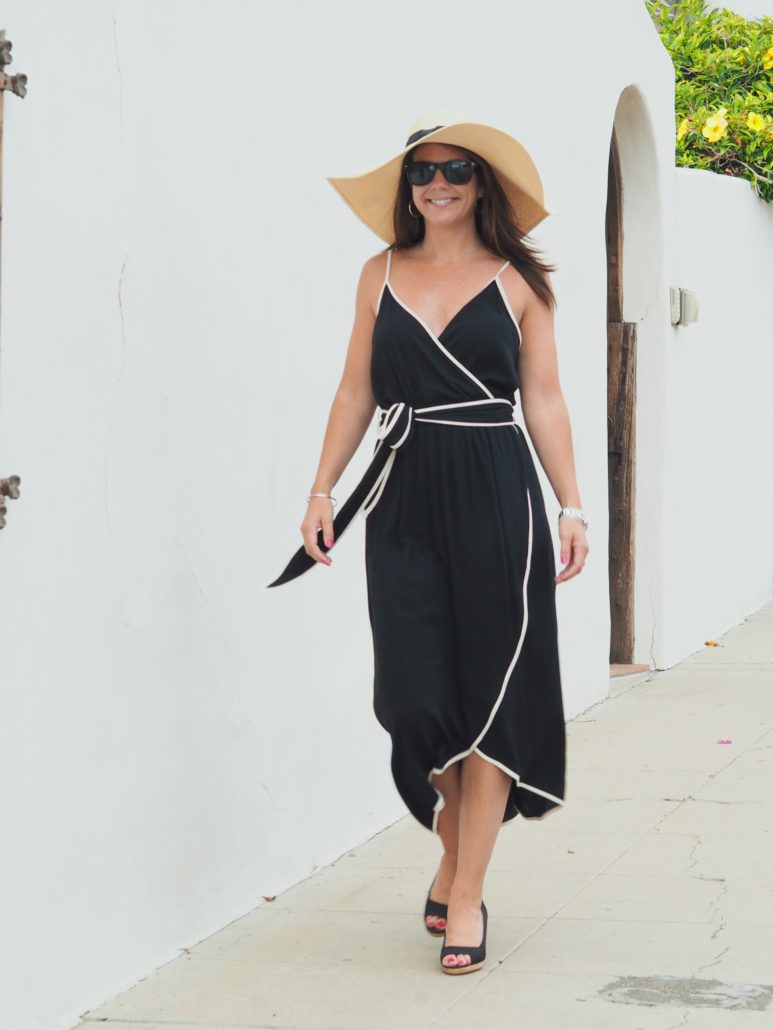 Happy weekend! I want to tell you about this timeless wrap dress and you'll have to hurry to get it on sale now, it's $24!! Can you even believe that?


BUT… Before I tell you about this effortlessly chic and cost effective (I mean $24??) dress, first I want to share a few upcoming events with you.
In October I'm a team captain participating in PurpleStride San Diego which is a 5k run/walk in DeAnza Cove, Mission Bay to raise funds and awareness for pancreatic cancer. This organization is important to me as I lost my dad 10 years ago this year to the horrible disease. He was only 59 years young, a very healthy and active man and had just celebrated 30 years of marriage to my mom when we found out the news. He lived 8 short months after being diagnosed with this awful disease. He was my hero and mentor, I miss him dearly.
Here is a link to the October event, if you can attend or contribute, I would be grateful.
Also Monday! I have another event coming up to support this same cause, a pre-fundrasier per say. Running and Yoga, both or your pick! Here is a link to that event as well. This event will be a run/walk on Law Street boardwalk followed by sunset yoga and free prizes and products! This will be donation based so please come and bring friends! Comment below with any questions!
I will also be having a fundraising and fashion event coming up in September, so stay tuned for that it's going to be a lot of fun!
---
Now back to the dress! I love wrap dresses because they are flattering for all sizes and figures. This Who What Wear Target is classic in black with the white piping.
I also love the high low hem and open-front skirt. It also has adjustable spaghetti-straps that give it a romantic touch. This dress is gorgeously styled for any event from festival to formal, beach to brunch, dinner to travel, for the plane or ferry! Add a sale price tag of $24 and how can you say no? (I'm wearing an xs here as it runs a little big, take note there are adjustable straps and a front clip for extra coverage for those ladies who need it – I wish I did)!
These TOMS wedges are also amazing, they are super comfy and I love TOMS because they give back. TOMS match every pair of shoes purchased with a new pair of shoes for a child in need. One for One®. How amazing is that? I wear TOMS with pride. They also go with everything!
Scroll below for shop links!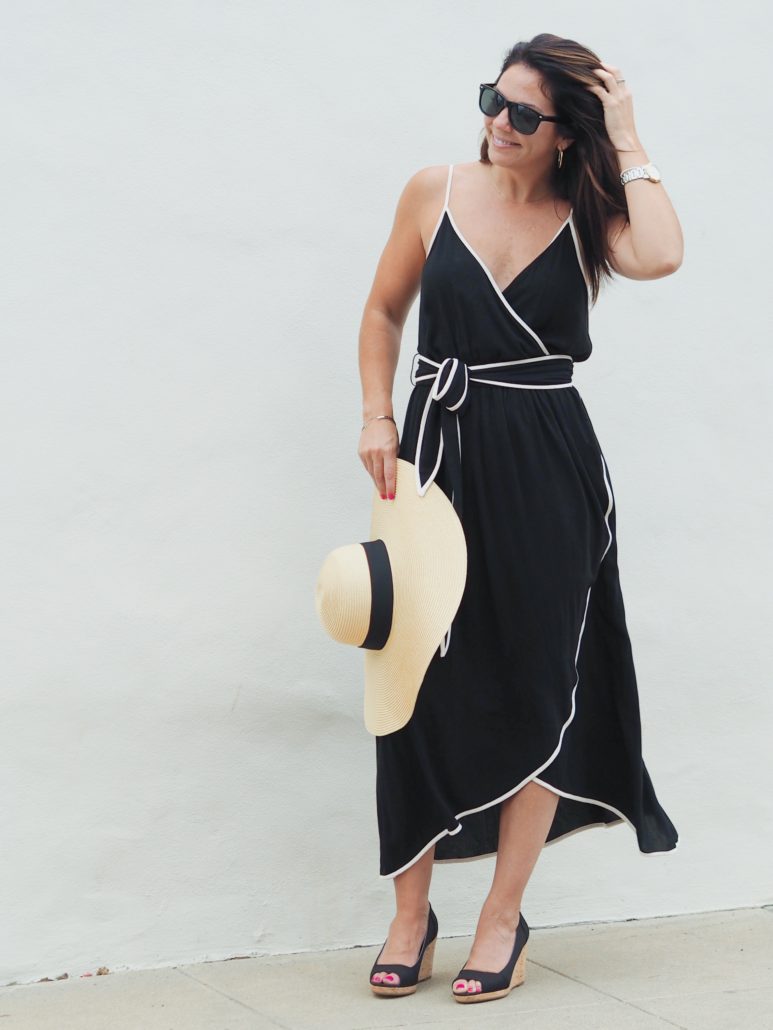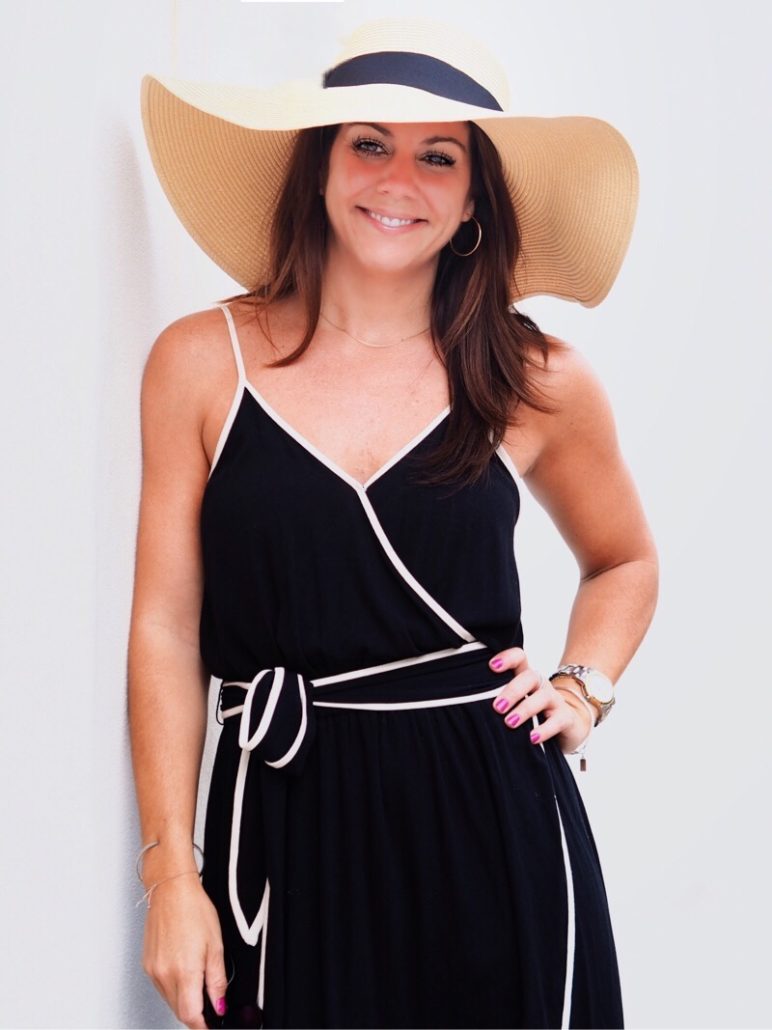 Here's your Bicoastal Beauty Tip of the week:  2 things
The final few days are left in the Deepak & Oprah Meditaion, better late than never! You can also purchase it this week if you missed it. To listen to the last few free days or purchase, click HERE
It's the final day of the #Nsale! Purchase those in stock items today, check my post for more info Nordstrom Anniversary Sale, 5 Things You Want to Know
Are you following me on social media? Watch my stories today for a super fun event sailing style event with Vocabulary Boutique and a few local bloggers I'll be attending. I can't wait to share about the event!
Follow me on Instagram HERE Facebook HERE and Pinterest HERE Twitter HERE for my latest fashion finds, travel insights and positive inspiration.
Happy weekend, Friends! Let me know what you want to see more of? I would love to hear from you! Don't forget to ask for a happy surprise today!
xoxo,
Kellie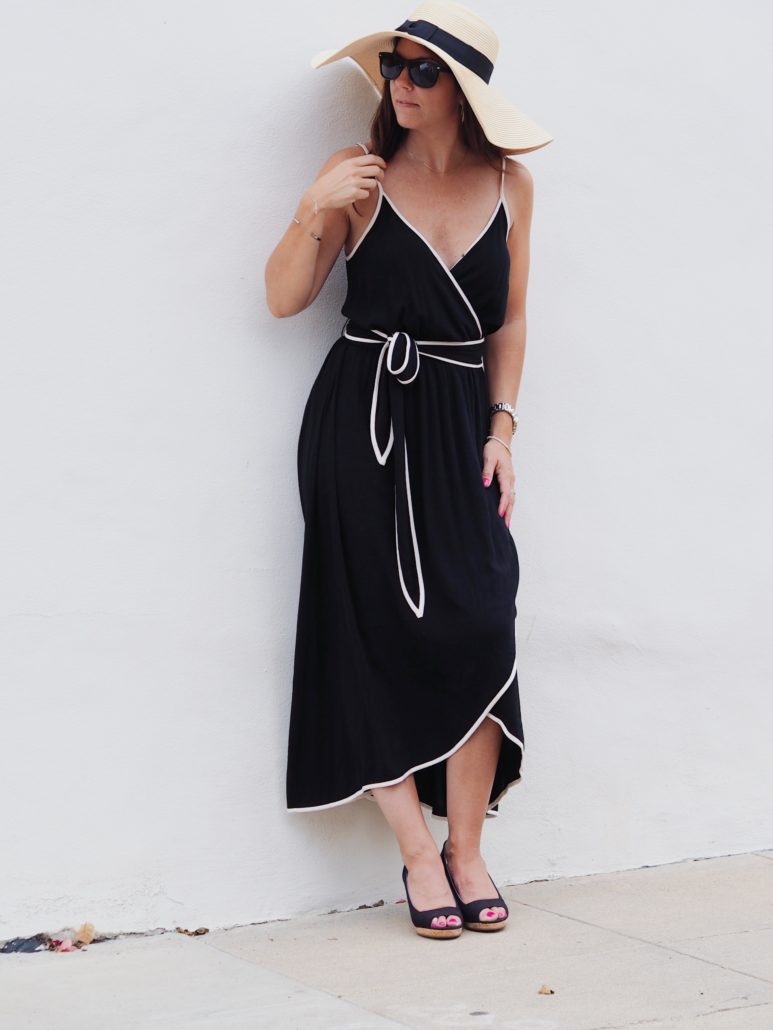 Instagram
Instagram did not return a 200. Follow Me!