Hey Friends! It's such a busy time of year and there are so many fun and festive things to do and it can all add up quickly; emotionally and on the wallet! So how do you do it? How do you keep up with the busy schedule of normal everyday life AND balance the holidays? Well, it's something I am still working on, but one thing I hope to help you with is what to wear to these holiday events!
If you have a holiday events to attend this season, consider taking into account a few of these tips to help you save on your holiday outfit!!
Wear something you already own! You're probably thinking well, yeh.. Kellie, but I have nothing to wear!! Ok well, I feel you, so let's think about what you may have that you have not thought about that you can try. How about a few of these ideas:

As I have pictured above, this is a pencil skirt and cotton sleeveless tank from Zara and H&M. Both a few years old and I had not put together before — total outfit cost $55!! (Similar look in links below)!

A-line skirt with a nice tank, plain or sequins!? Sequin tanks are great for the holidays to pair with a black skirt and tights and cardigan.

Find a little black dress dress you have not worn in awhile or even if you have, pull it out and apply tips below in #'s 2-3.

Pull out any items you have that have some holiday color and add them to a black skirt or nice slacks and heels — green/red/silver/gold/dark blue all work well this season.

If all else fails here with what is already in your closet, then find a friend, sister, cousin or someone who wears your size you can ask to borrow something  of theirs they are not wearing this week! (I just did this with my colleague and friend, Em, when I saw her in a cute RED holiday blouse in a style I love that I don't own. I asked her to borrow it and she said yes 🙂 )!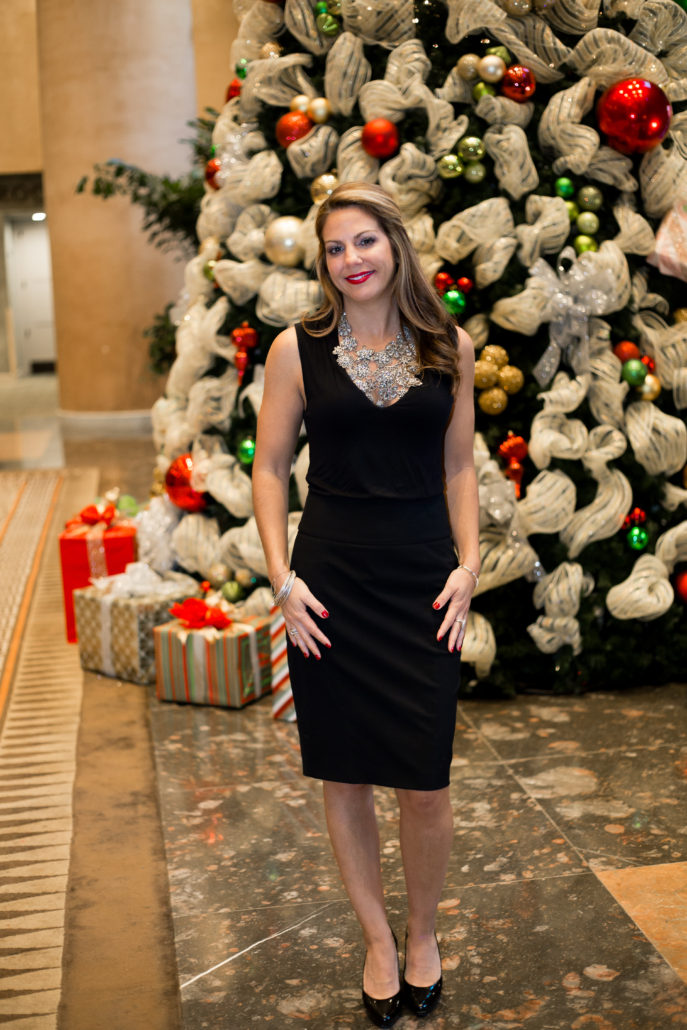 2.  Add a statement necklace or shoe
Find a big chunky statement necklace with some bling you can add to a simple outfit to jazz it up and be the focal point. If you choose a statement necklace, keep the rest of the outfit simple so that the eye is drawn to the focal point, the necklace.
Or how about a statement shoe?! If you wear something monochromatic for your outfit, try pairing it with a great statement heel! How about a bright red pump or trending plaid shoe or a super fun silver or gold shoe (more links below)?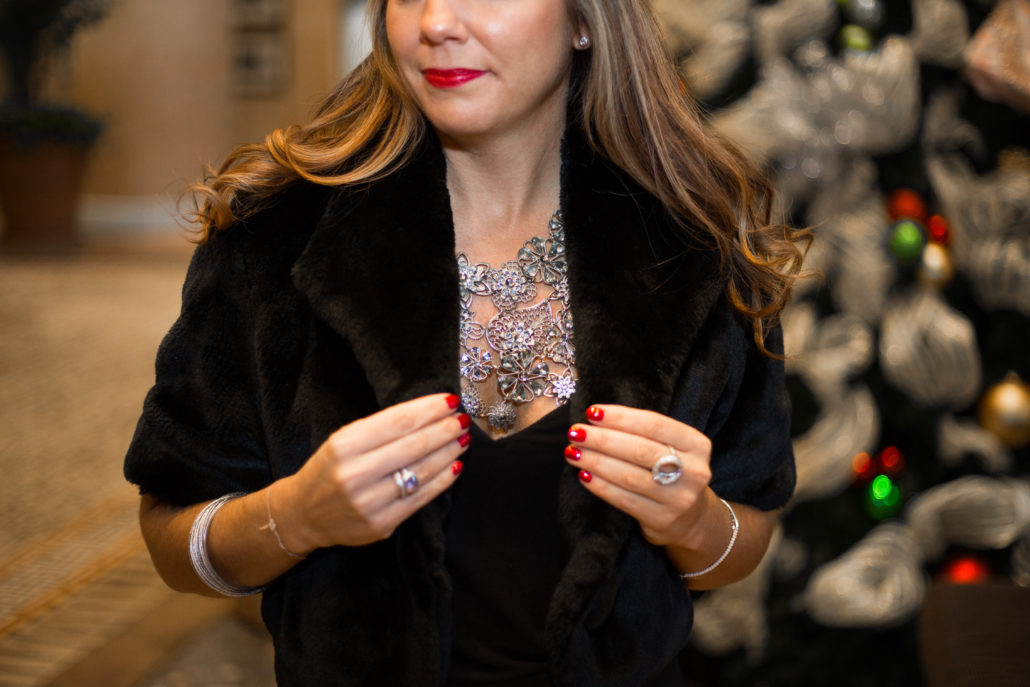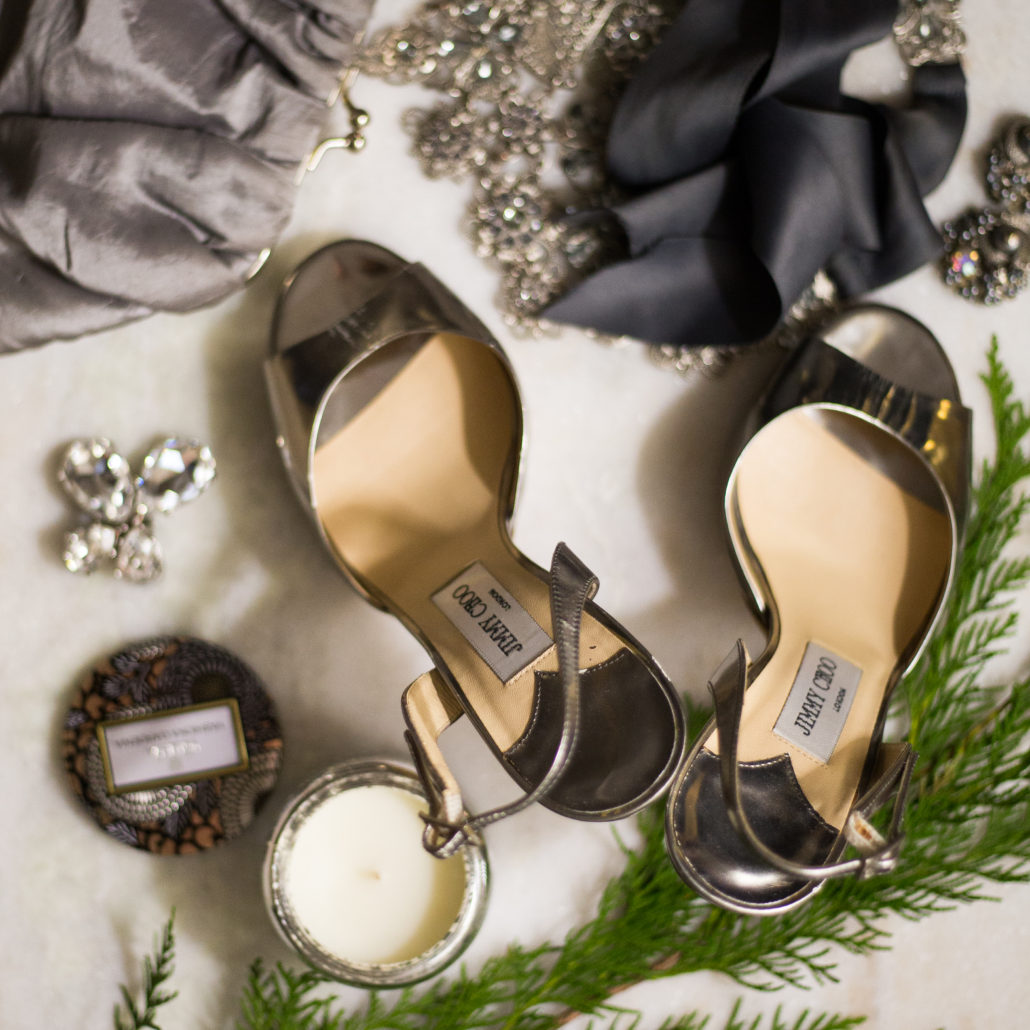 Add a statement coat/shawl or pashmina 
Add some jazz and pizazz to a simple outfit with a bright statement pashmina or blanket scarf! Blanket scarves are all the craze right now (like this one & what a steal)!!

 and here's your opportunity to bring that trend into the holidays! Add it to your skirt/dress or pantsuit for fun!

Add a great faux fur wrap or a velvet coat, all of these textures will get you noticed this holiday season!!
These suggestions will spice up your outfit and are a sure way to get you some compliments all night long!!
Maybe one of these is outside of your comfort zone but sometimes that can bring us the most joy after we've done it! Overall my advice is to feel good, comfortable and confident! Compliments all night!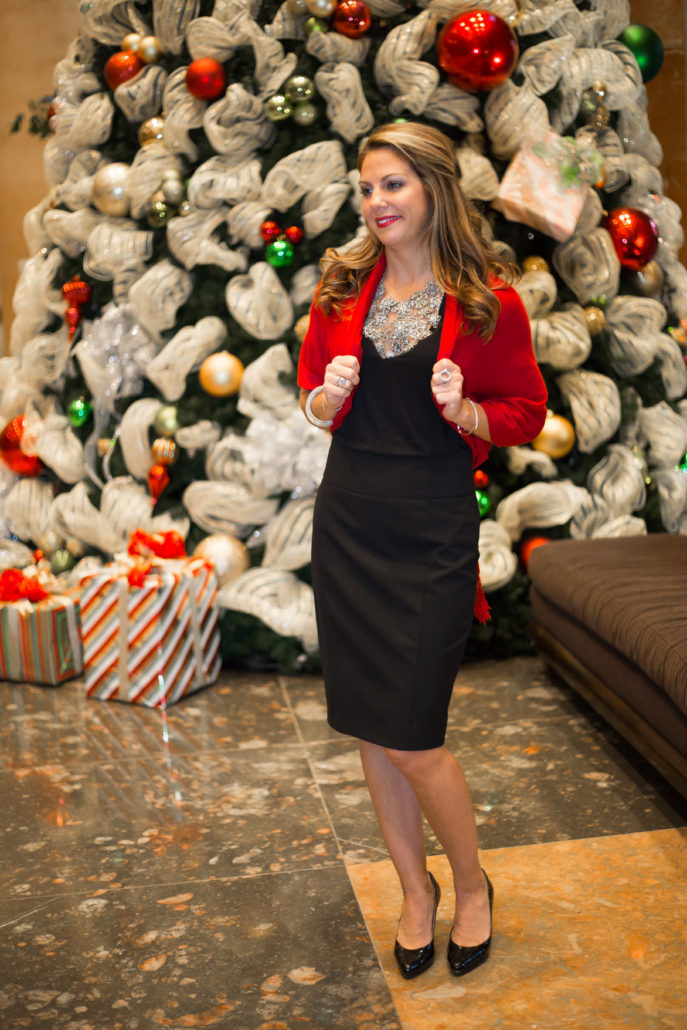 Here's your BicoastalBeauty tip of the week: For the holidays try a bright red nail polish and add sparkles for extra compliments 🙂 I get gel nails, color shown is Perfect Match, On the Red Carpet Frost!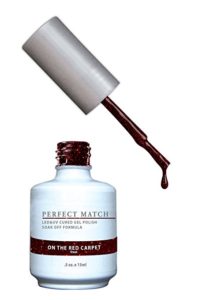 Happy Holidays and Please leave comments below! Was this post helpful?? What else do you want to hear? I would be grateful to hear from you!! I hope you have a wonderful day and ask for a happy surprise in your day!!
Instagram
Instagram has returned invalid data. Follow Me!