Hey Friends!

Its officially SPRING! my last blog post, Pink & Pleats you know, we've been having a wonky winter in San Diego, actually chilly weather. That means I get to play with my wardrobe like I used to when I lived in Boston, which I actually like from time-to-time 🙂
I want to show you how I styled this Banana Republic Sheath Dress two ways for spring. Well, technically three and to give you some ideas how to take a similar dress you already own and style it to mix up the look without spending more money! I will also give you some suggestions on ways to transition this look from day to night.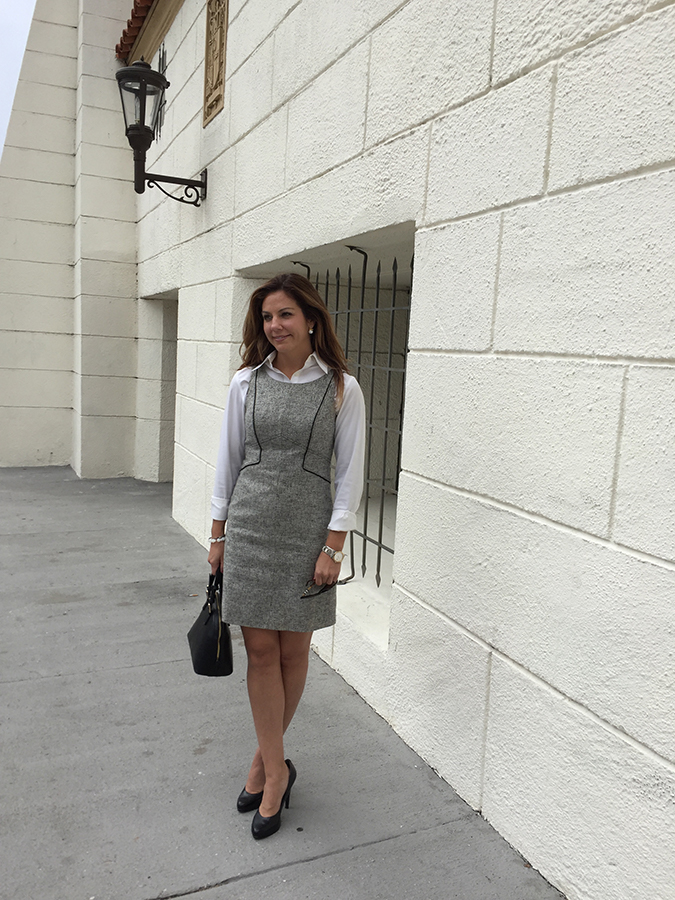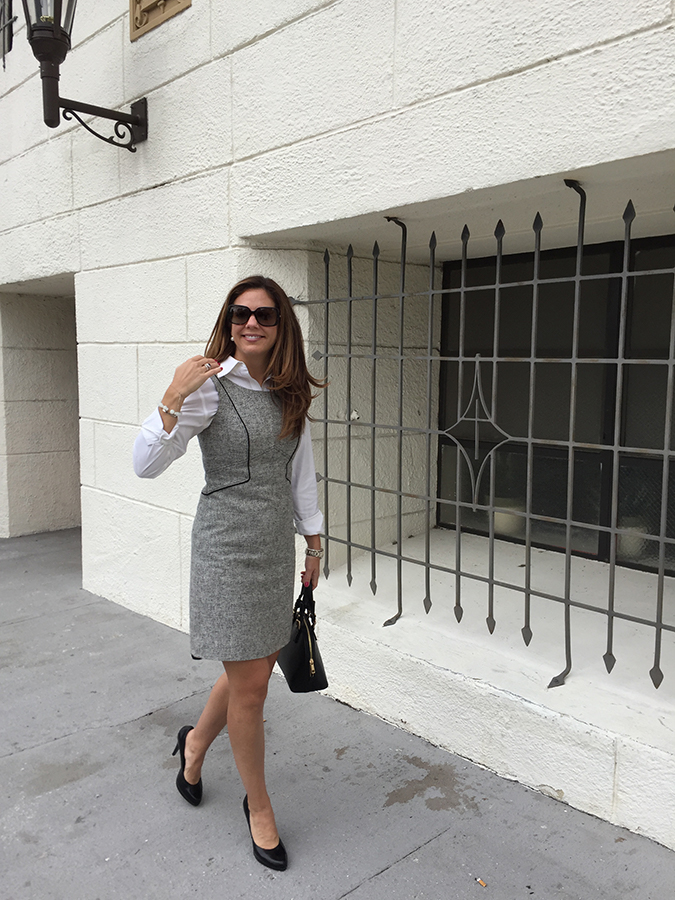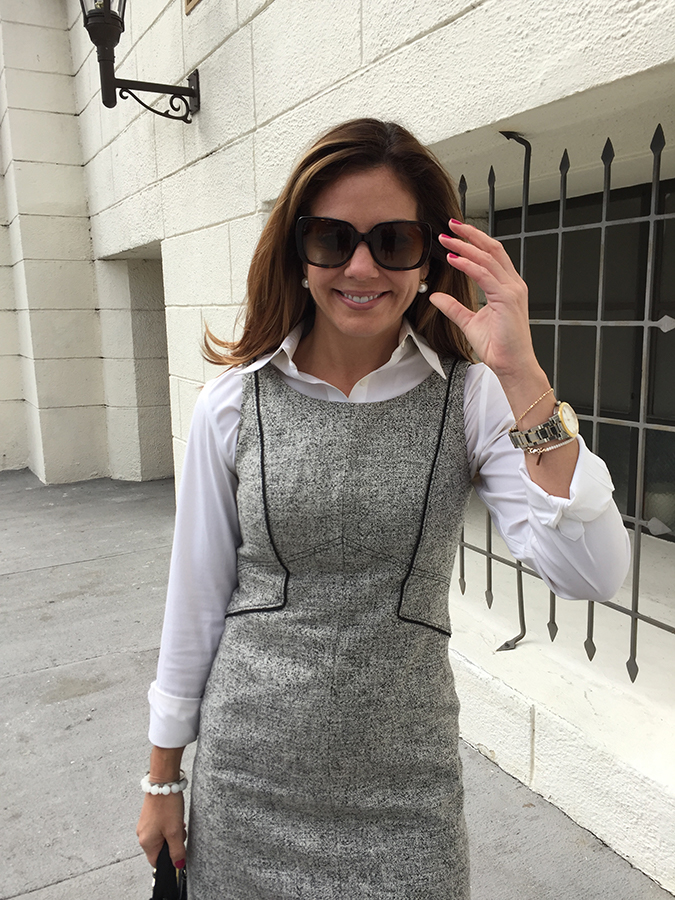 Collared Shirt

– add a collared shirt under your sheath dress to give it a different, more professional look. The other option is a plain cotton long sleeve to stay warm during these transition months.  I  mix it up and wear both with the same dress so people don't recognize I wore the dress 2 weeks prior, giggle:)

Heels

– for work or the warmer weather when you want to show off those legs! You can also wear tights if it's cold OR you want for another look. I like heels for work with this look best as they feel most polished and professional.

OTN Boots

 

– "Over the Knee Boots" these are not only stylish but they keep you warm when the air is brisk! I get so many compliments when I wear these boots and bonus- they are super comfy.
If you have a dress like this in your closet (see my links below to shop a similar look) and want to try to mix it up a little, try some of these suggestions. Another idea to transition from day to night would be to wear the dress with heels to the office and then slip on those OTN boots for the  evening for dinner or drinks or to meet a date! It will give the look a little more spunk! If you want to take it one step further you could remove the collared shirt and go sleeveless for night with the OTN boots…. (depending on weather, if it's chilly I would bring a coat or pashmina for that look).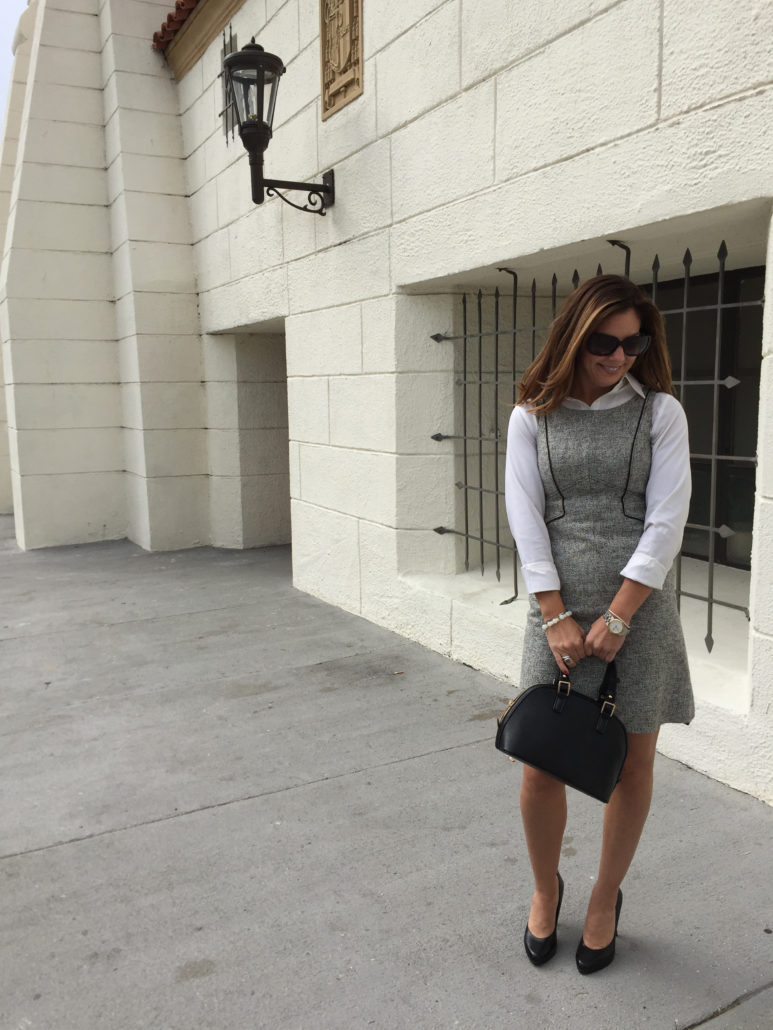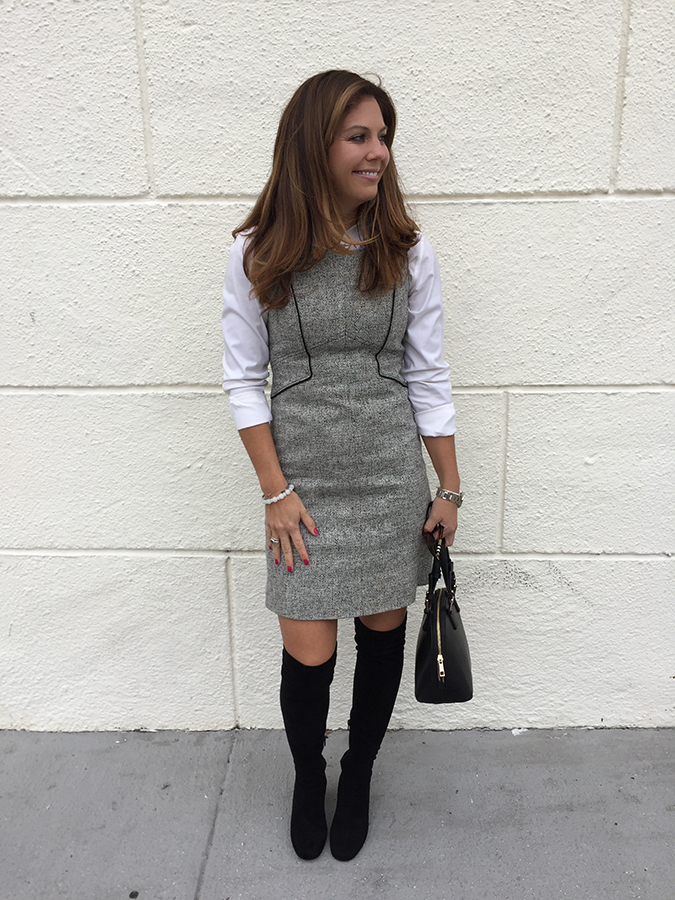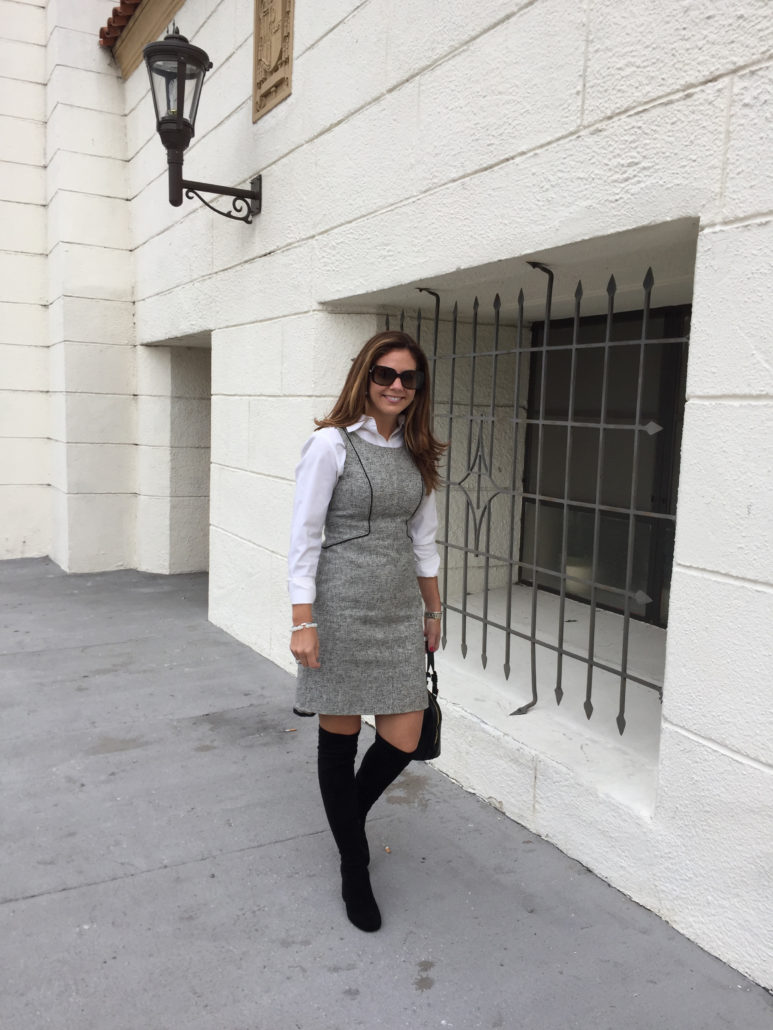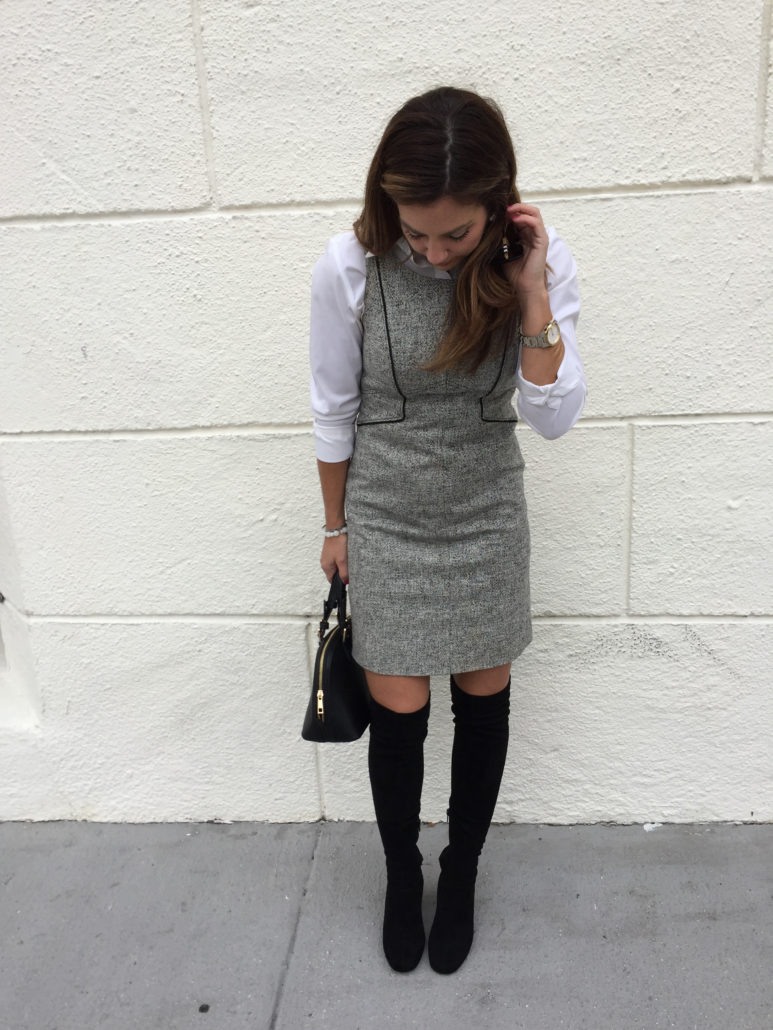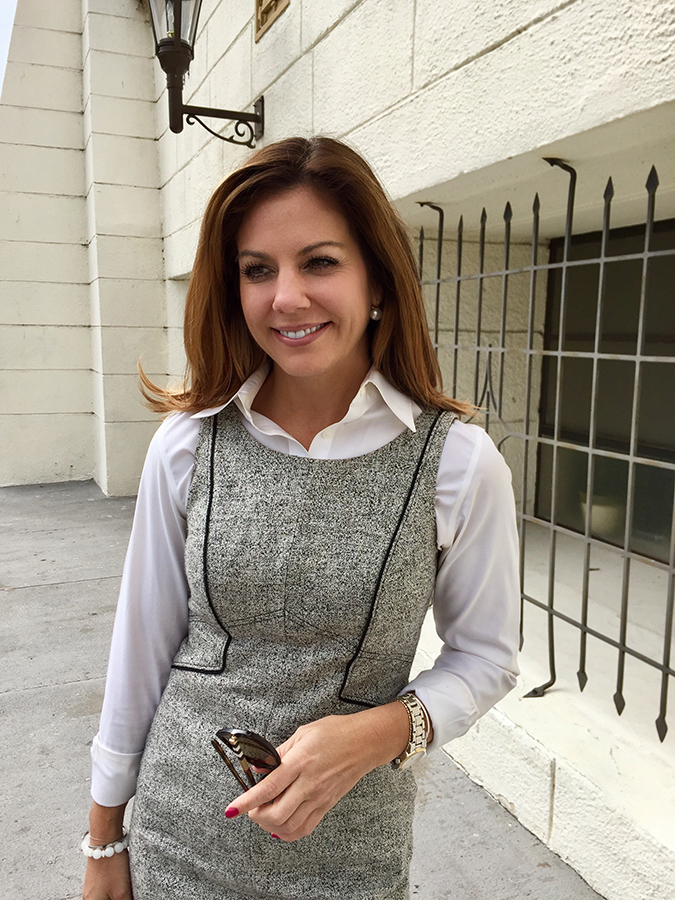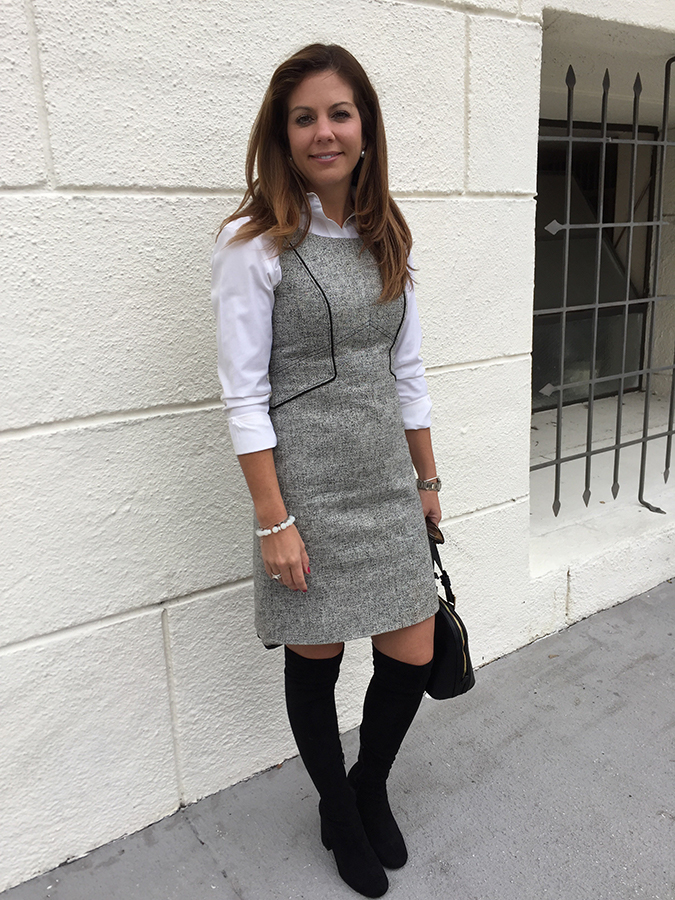 Shop My Look & Similar Look
Here's your Bicoastal Beauty Tip of the week: It's never to early to start with an eye cream! I wish I had started 10 years ago, I'm using this one right now Pure Biology Total Eye for firming and brightening!
Have a wonderful weekend, friends! Leave a comment below and let me know what else you want to see, please 🙂
xoxo, Kellie
Photography & Hair – Dunia 
Instagram
Instagram has returned invalid data. Follow Me!