It's the excitement of YAY I have a date night or GIRLS NIGHT! The girls finally found a date we can all get together, three hundred and twelve text messages later…so whoo hoo, we're on! Followed immediately by the dreaded OH CRAP…but what do I wear??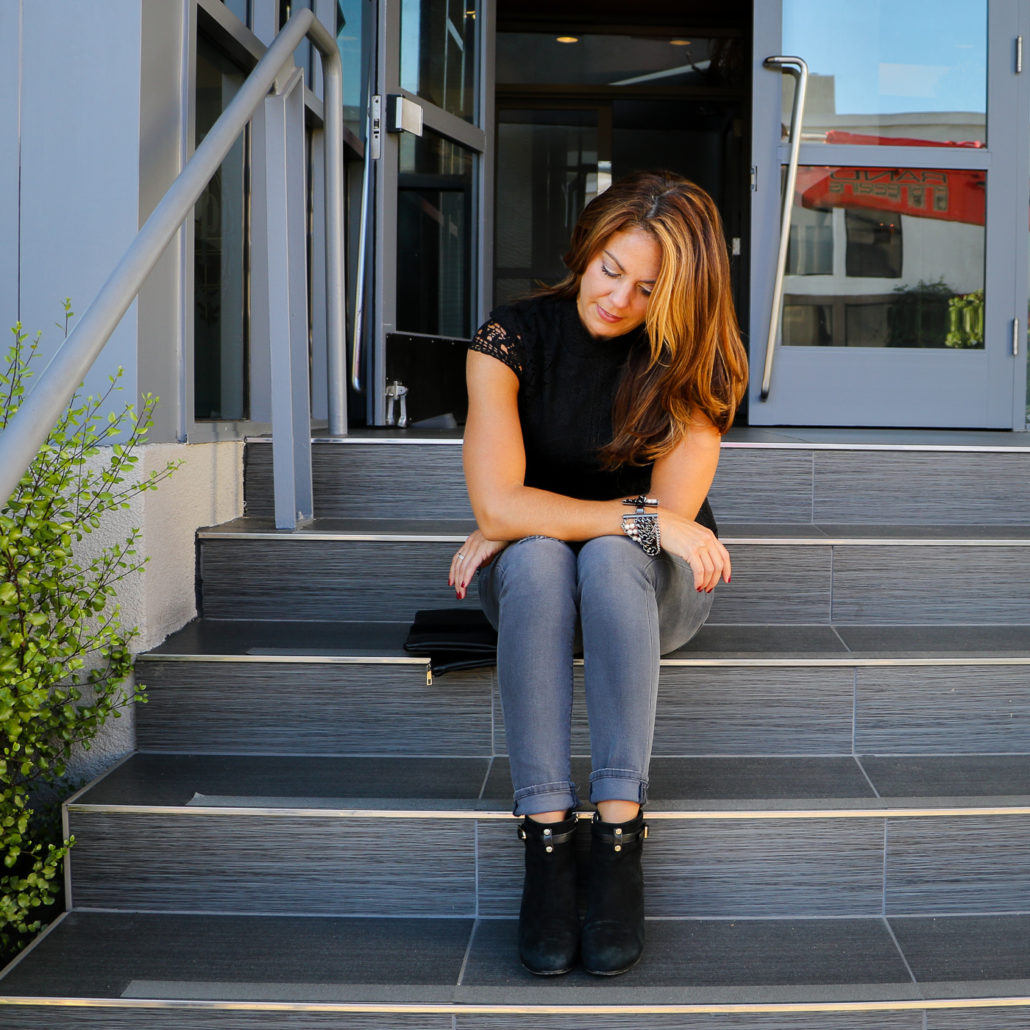 The true story is that every time I'm going to go on a first date I feel like I have nothing to wear! Do you know the feeling?  I want to be sexy but not slutty, confident yet not too conservative.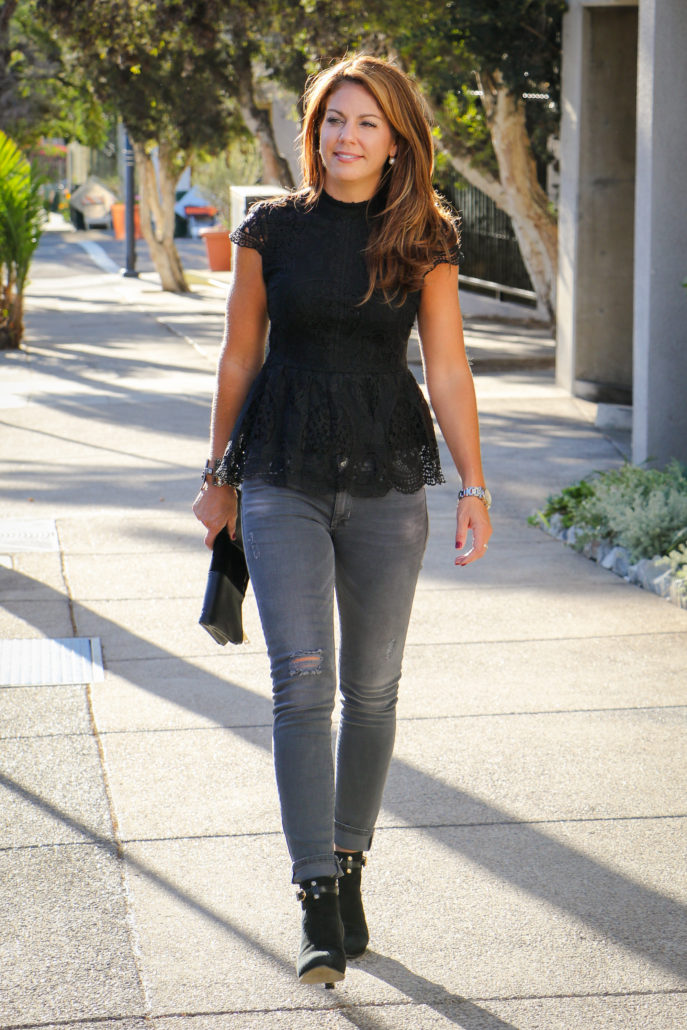 For girls night, I normally feel like I have a little more freedom about what I can choose as my girlfriends think I'll look cute no matter what I wear; compared to my date who, is probably judging me in the the first 8 seconds of our meeting? 🙂 And despite my girlfriends loving me for who I am, I want to look and feel good for our night out!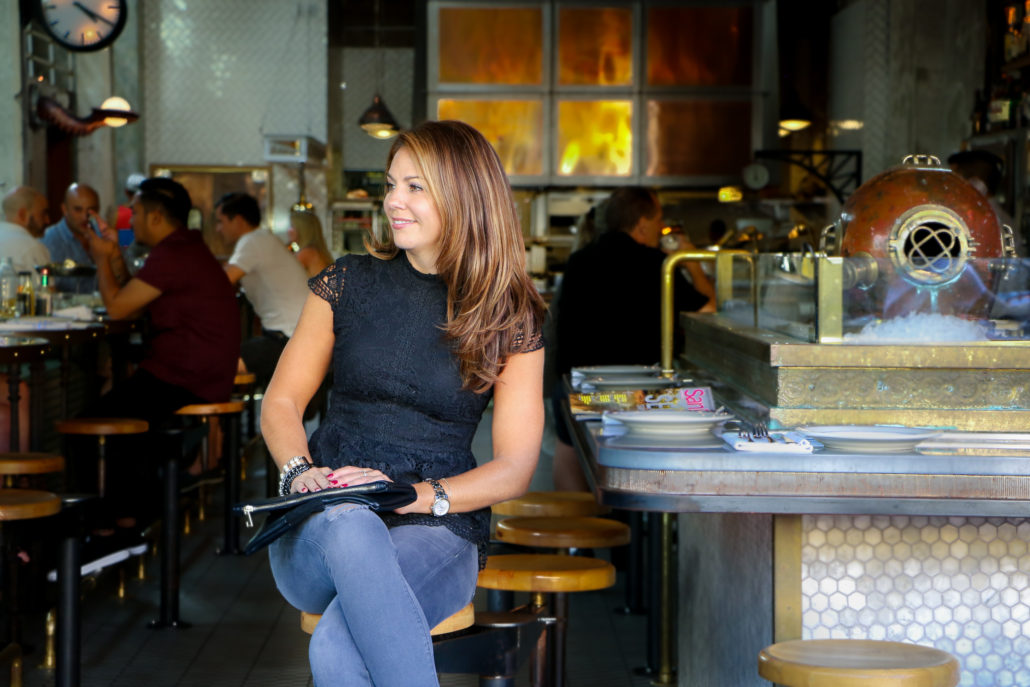 Normally I frantically go through my closet like a mad woman the day of, try on 12 things, send photos to 3 groups of friends until I find
a. the thing I like best that feels best on and then, b. the text group that will also support that choice so I can just go for it!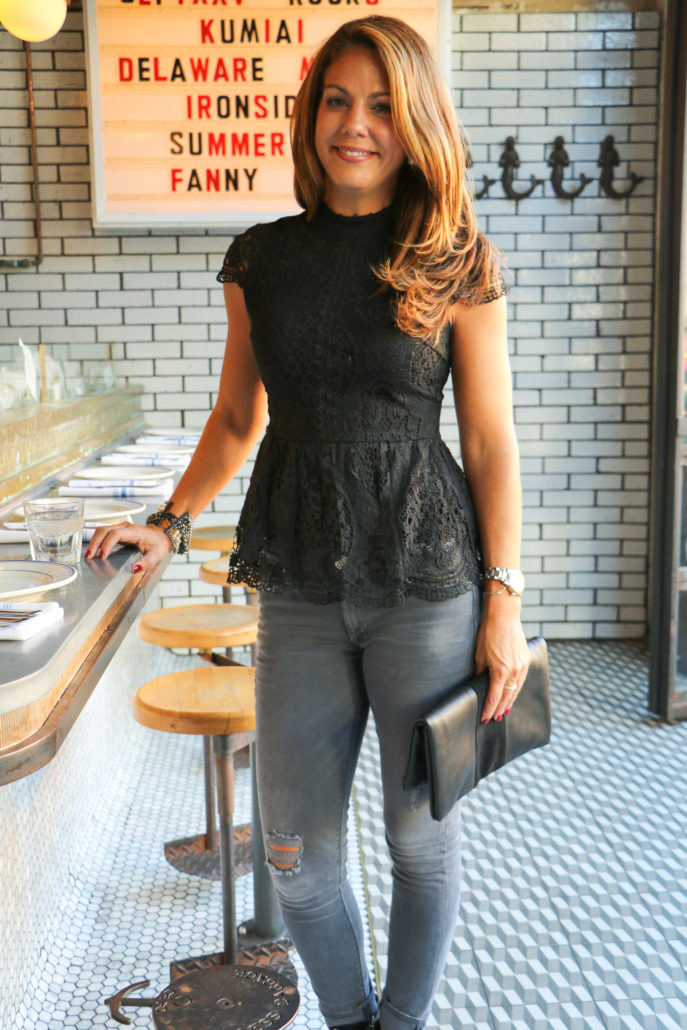 Here is the key: TO FEEL CONFIDENT AND SEXY and COMFORTABLE in what you're wearing! That's going to be my advice always. If I borrowed the cutest top from a friend but it's too low cut, the seam keeps creeping to the front, or something isn't right, I won't enjoy my time out as much. I'll be fussing and fidgeting with my outfit. No good.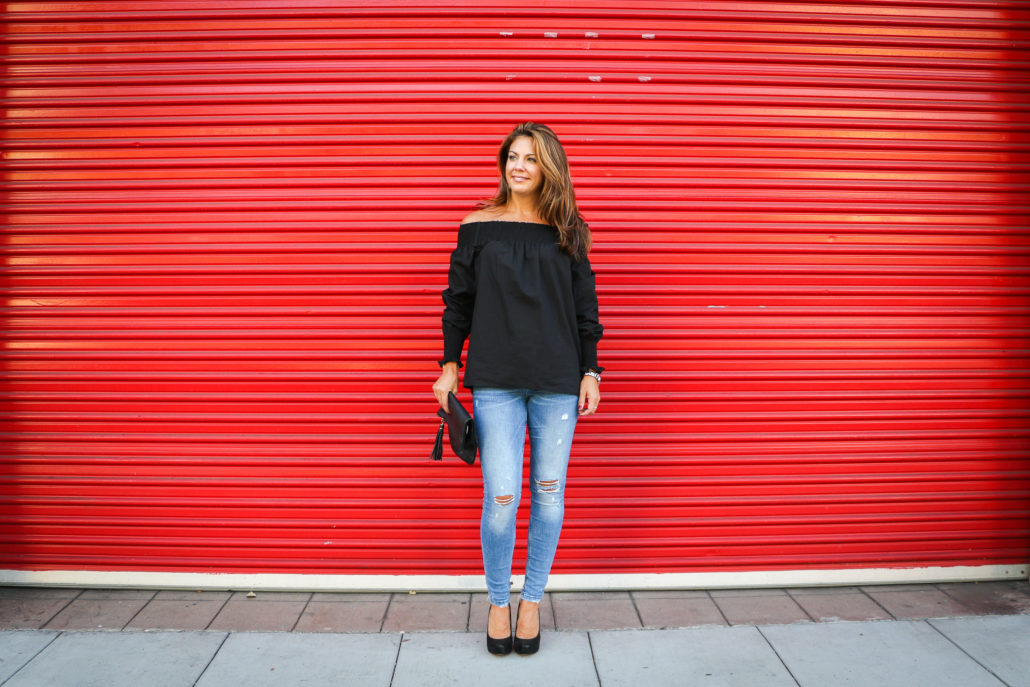 With this new blog it's pushing me to try to plan ahead a little more. That way I can give you guys options and then I have two go-to-options to pull out at any time for a last minute dinner with friends, night out and or date! I'll be posting more on these ideas if you guys are interested,  this is what comes up a lot for me and with the change of seasons, the outfits change too (even in San Diego, sortof;)!
Here's my beauty tip of the week: Most importantly, be COMFORTABLE, confident, have fun and Be YOU.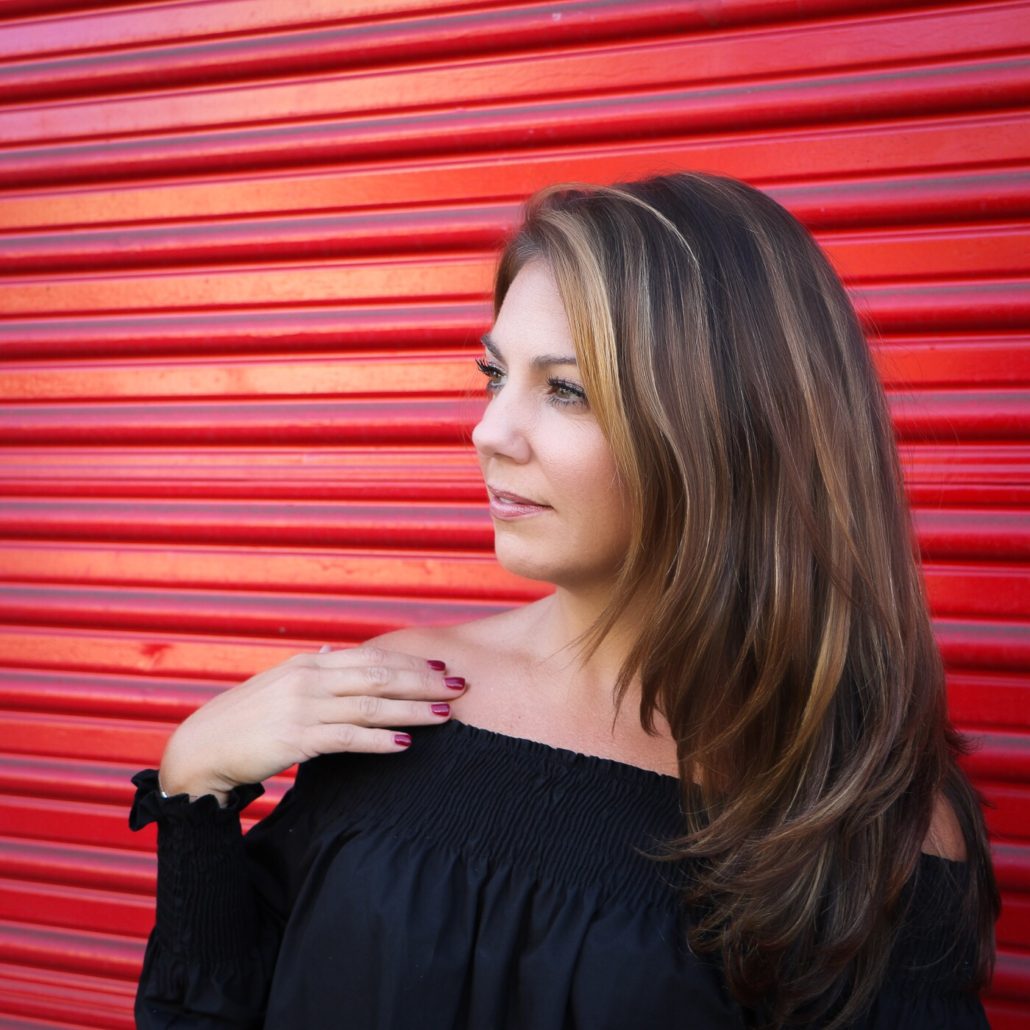 My favorite fall date night and girls-night-out outfits are here, skinny jeans are my jam right now with booties or heels. I feel sexy and comfortable and then I rotate tops for different vibes and looks! For me sales and deals are the best thing ever! I like to buy inexpensive trend items and found this lace peplum top from Francescas for under $40! Same with this OTS (OTS = Off the Shoulder, I was assuming everyone knew but some of my friends have asked me, must be blogger slang ;)) black staple from Zara (ON SALE NOW, LINK BELOW)! Both will be versatile, the lace I wear to work with a pencil skirt and the OTS I can wear tucked in or out for different looks.
HAVE FUN! Leave comments, what do you want to hear??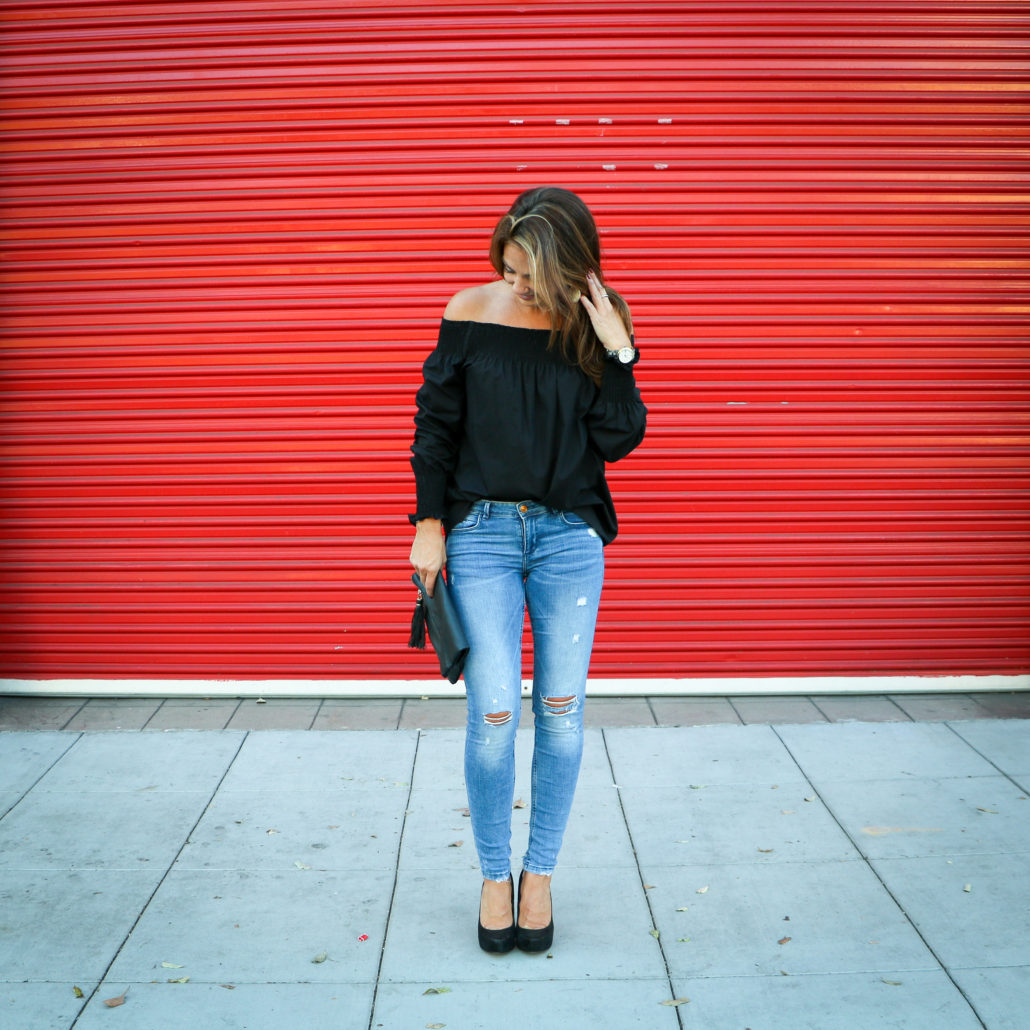 Instagram
Instagram has returned invalid data. Follow Me!
Is it a Cape or a Poncho? Fall Trends…(or a classic look it turns out...


Mr. Jingles Holiday Pine & Plaid