These red hot holiday pants are a great way to make a statement this season!
You may think, if I get red pants, when else can I wear them other than now? Well, that's what I thought but I always find occasions. Red pants are an easy way to be in the holiday spirit while dressing for several occasions (esp when they are on sale)!
Red is actually a funny color for me, not my first choice, so if you think you can't wear red, I get it. My suggestion would be to go outside your comfort zone and try it. Red pants or a skirt for the holiday is a simple way to ease into red (as opposed to a dress or jumpsuit) as there is less of the color to be afraid of!!
I love Banana Republic pants and have been shopping there for my office options for years. Now these pants are not just for work (but, yes, I'm going to wear them to the office too). They are perfect for holiday parties to show some holiday spirit, effortlessly. I love pairing my red with black but you can also try winter white, gold, camel or silver, to name a few.
This top is also from Banana Republic and when I first put it on I thought it was off-the-shoulder shirt, to be honest, I was very confused. I didn't think I would like it but, now I'm in love with it and am pairing it with skirts and jeans, I love it when you find something unique to wear several ways. It's always good to try things you don't think you'll like as there could be a winner you didn't expect (such as me overall feelings about red). I suggest each time you are out shopping try on one thing you don't think you'll like you may surprise yourself. Then if it's on sale, even better (like these items)!!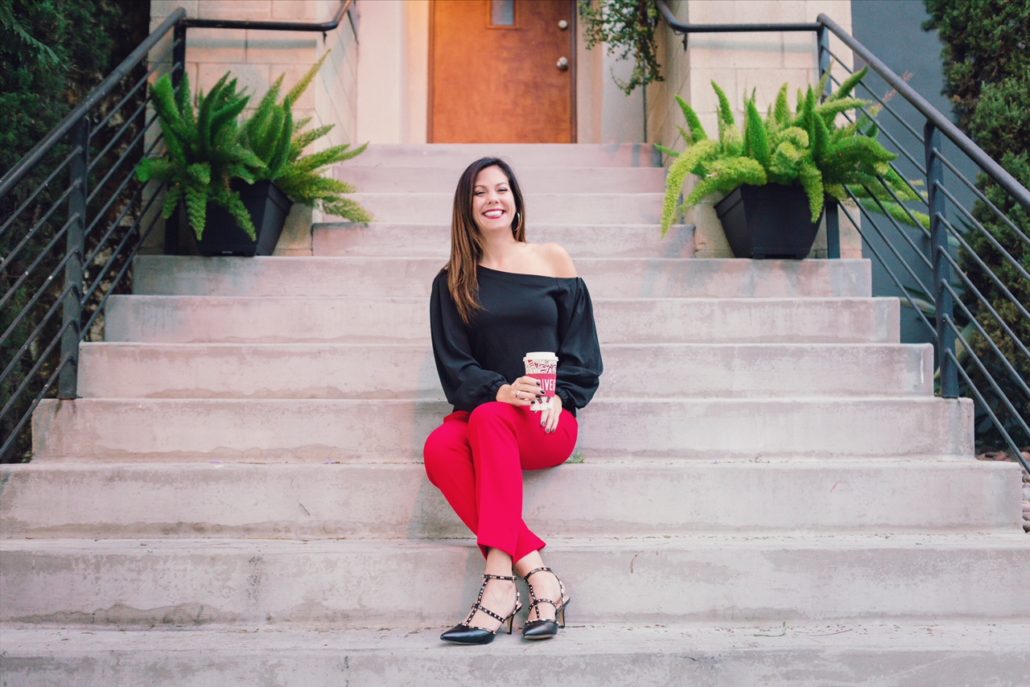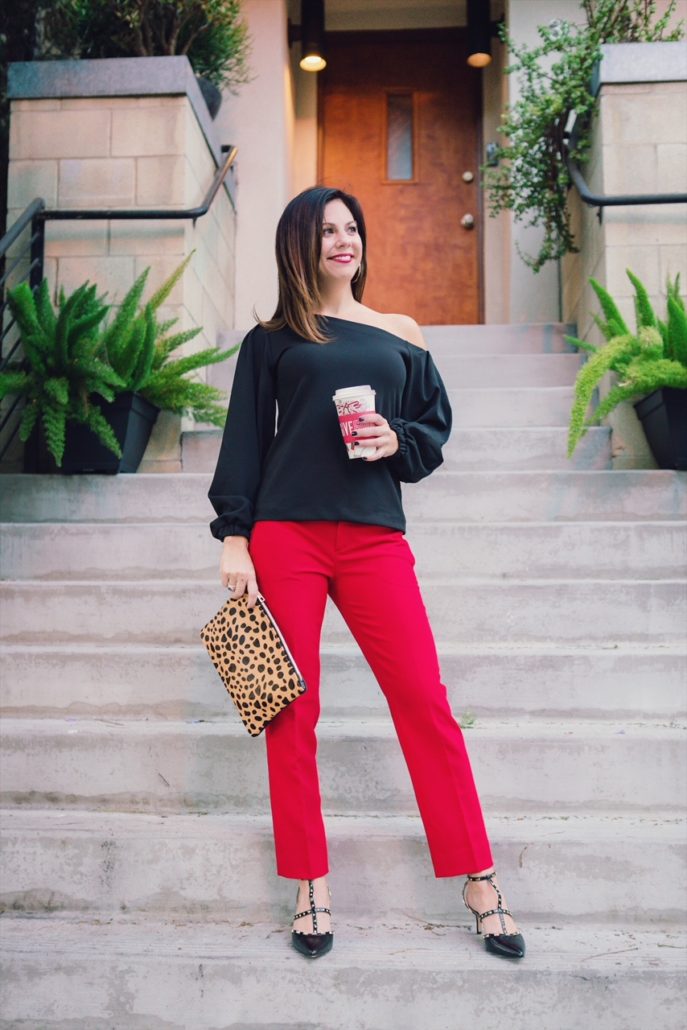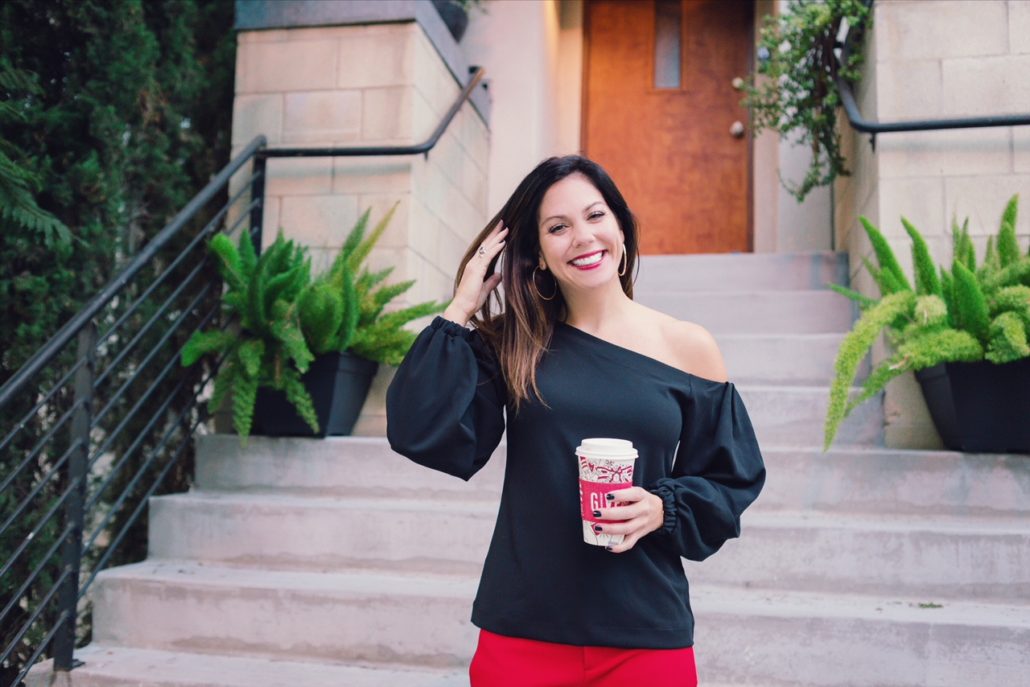 I'm also in love with this clutch! It's so versatile, leopard on one side, black on the other. It's the perfect way to jazz up this outfit and can be worn with so many things (all year round, another bonus)!  I had been searching for one of these for a while and this was a gift from a dear friend, Sheri (if you don't know her, check her out, she's one of the most positive, high energy and inspiring ladies I know). She has helped inspire me in my fundraising goals (post forthcoming, I was the #1 fundraiser for PurpleStride San Diego in 2017 raising over 13k!!)! coached me running to get faster and overall brings so much goodness to my life. You can follow her here.

The last thing I want to mention about this outfit is this shoe!! Valentino knock offs! Macy's, link below. These are a closet staple at a fraction of the cost, such a score!
If you want an easy way to wear red this season, try these pants for your next party or office event. Trust me, come February, you'll be wearing them again! 😉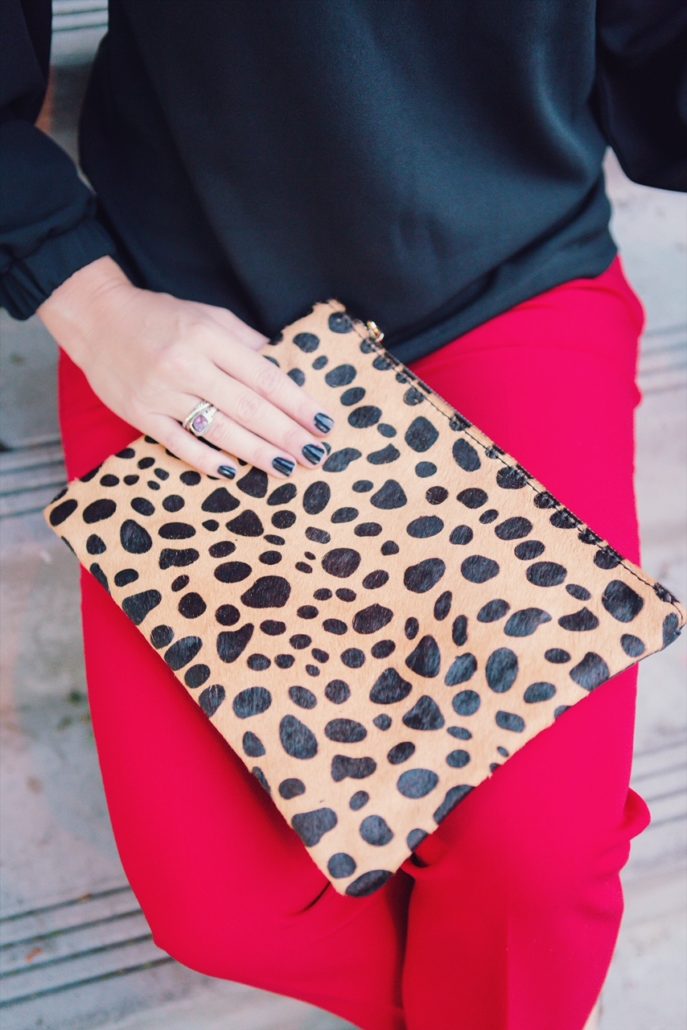 Here's your Bicoastal Beauty Tip of the week: Banana ALWAYS has sales. Get these pants on sale, on Friday, 12/15 half off! There are big sale days and if you have a Banana card, you usually get an extra 10% off as well. Also, you may not know but with their card you get free alterations and free shipping)! Alterations, that's huge savings!
Have a wonderful week, friends good luck with your holiday shopping! Please leave comments below, what do you think can you incorporate red into your wardrobe, do you already? What's your favorite holiday wardrobe go-to?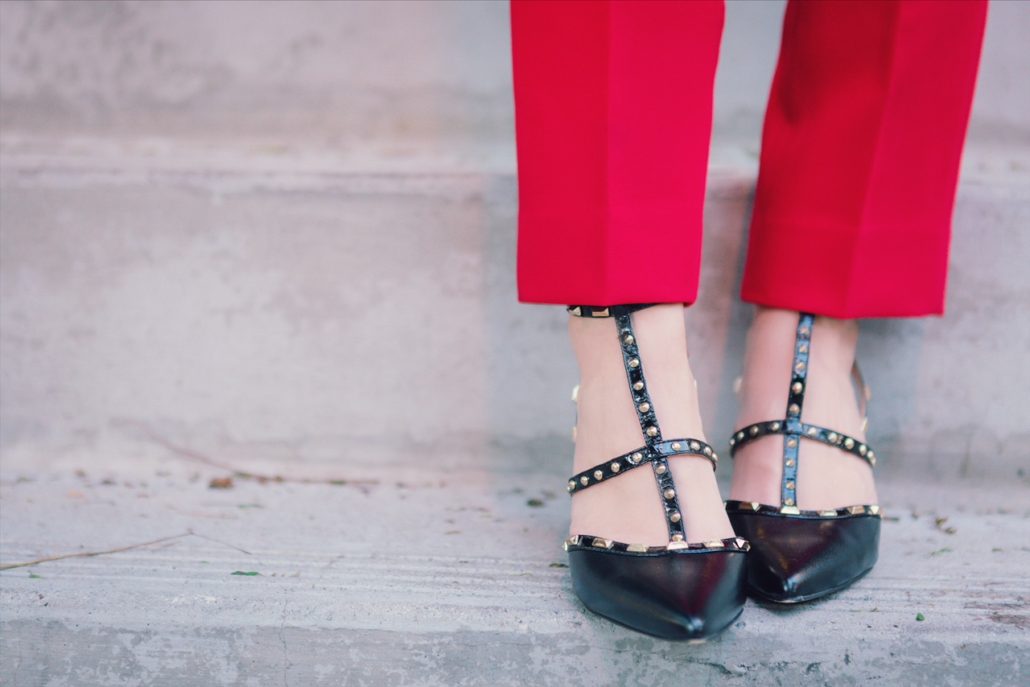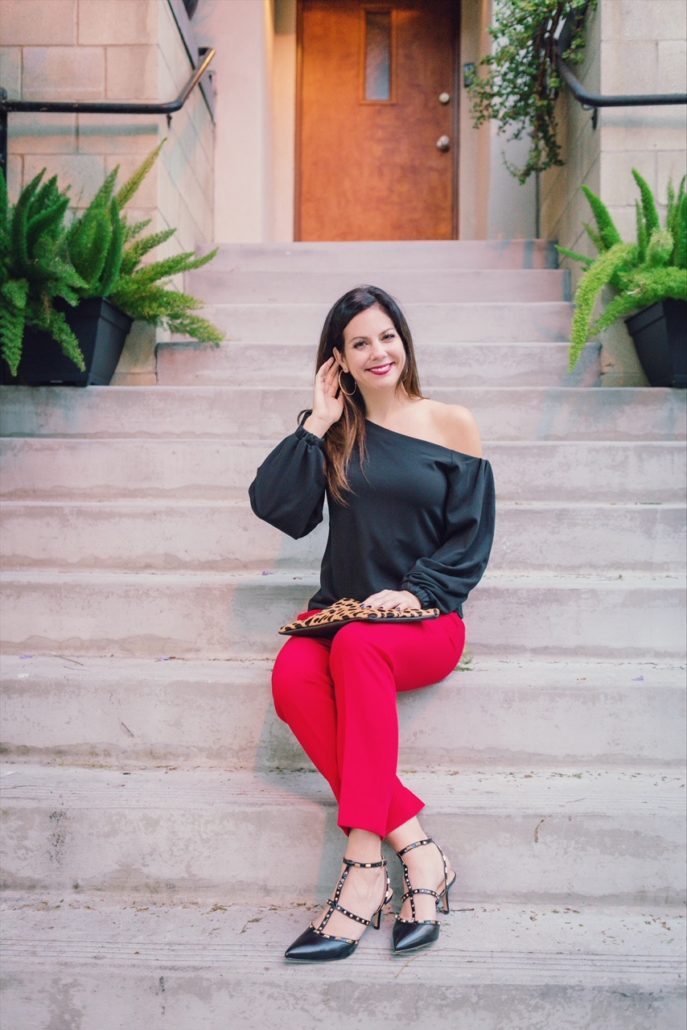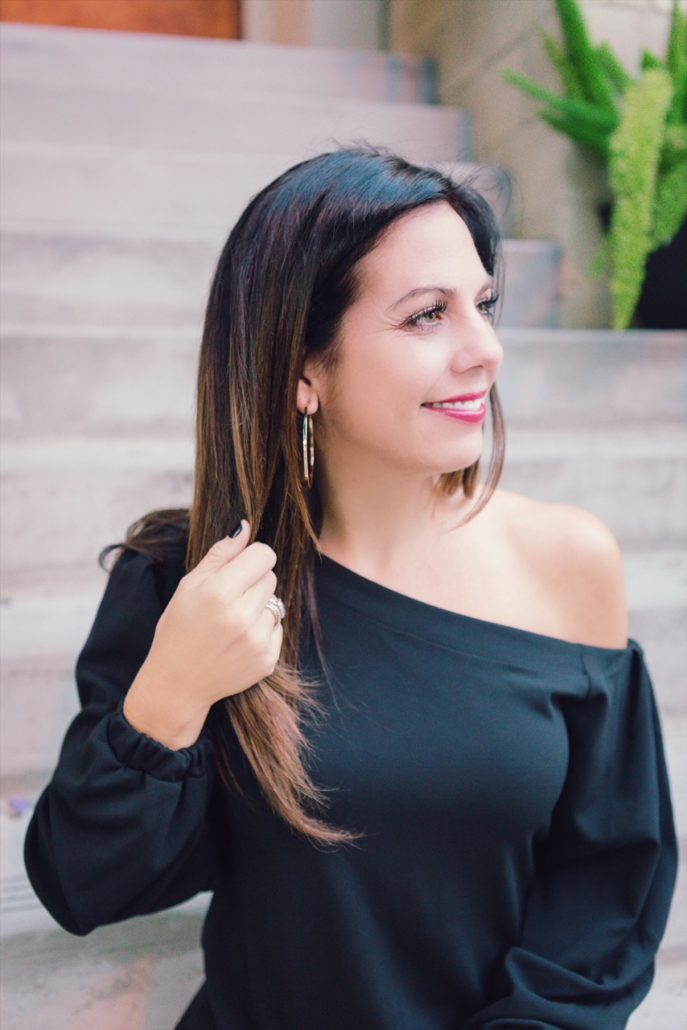 Instagram
Instagram did not return a 200. Follow Me!