Usually when I think of tulle I think of ballerinas, do you? Maybe because when I was very little I took ballet and wore a tulle tutu to a recital and always had one of those little jewelry music boxes with the ballerina who would spin and a song would play when you opened it. Did you have one of those?? Well, here's the thing, tulle isn't just for ballerinas, it can be worn in a few fun ways for the holidays.

I found this great tulle skirt at Express, unfortunately it's sold out now but I'll let you know when it's back in stock. Don't worry, I have linked some other great options below.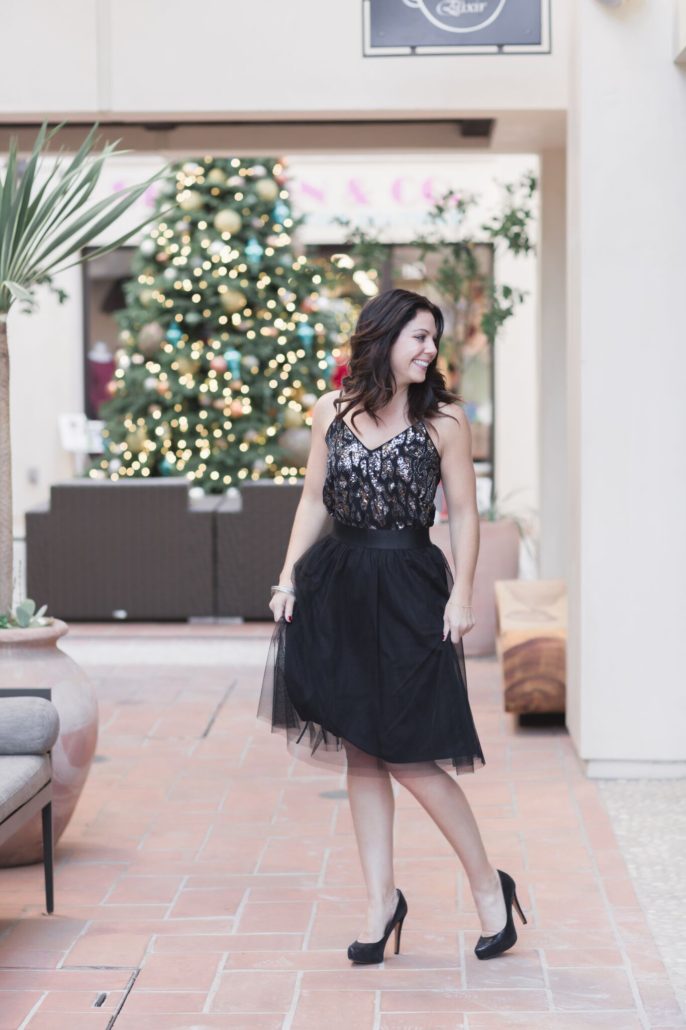 The first way I styled the skirt is great for a holiday look with sparkle! I wore it with a simple sequin tank I found on sale and paired it with black heels and a faux fur jacket. The sequins and the fur really make this a holiday look! What I realize about sequins is I always like to have at least one sequin cami around for the holidays and this one was a great find, linked here.
The thing I love about it is you can also pair it with a pencil skirt and a cardigan for the office (like I'm doing today) or with jeans and booties for a night out. The sparkle turns colors in different lighting, it's super versatile, festive AND affordable!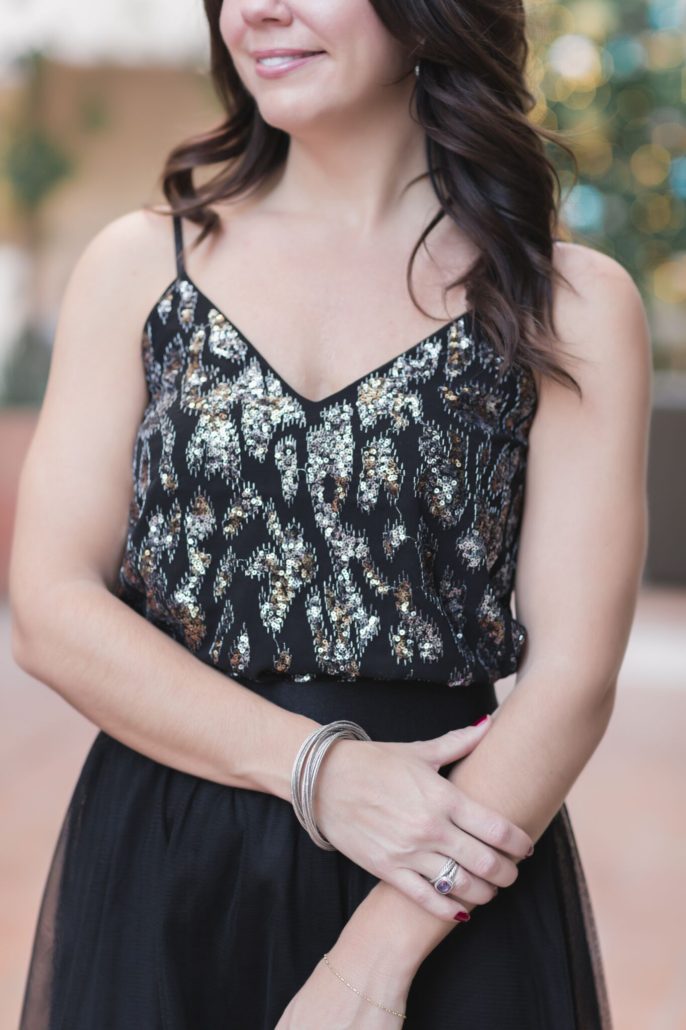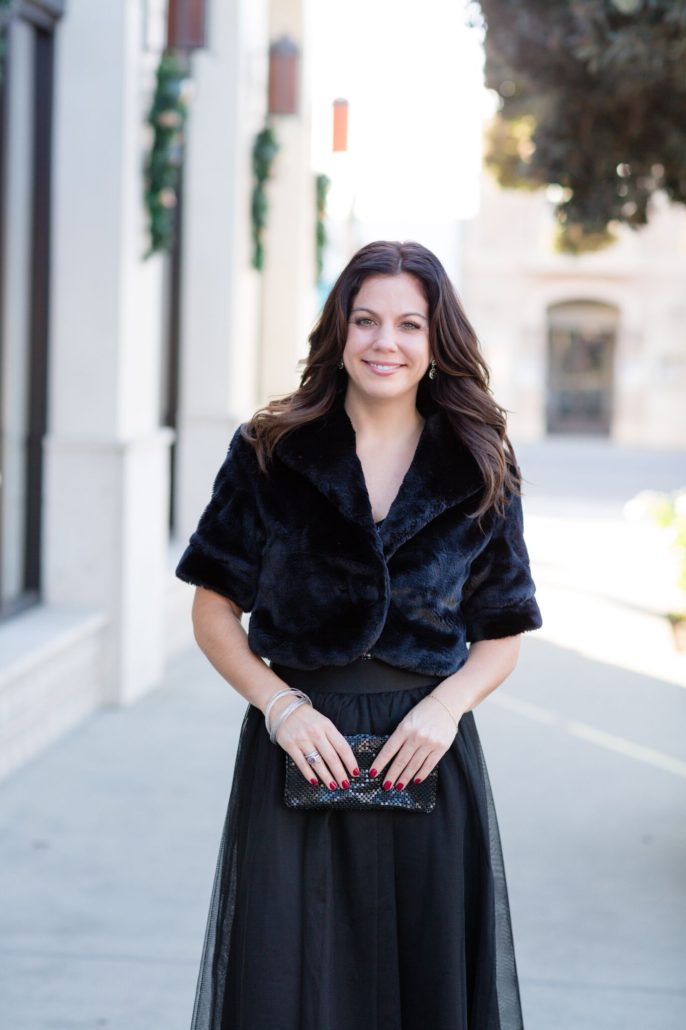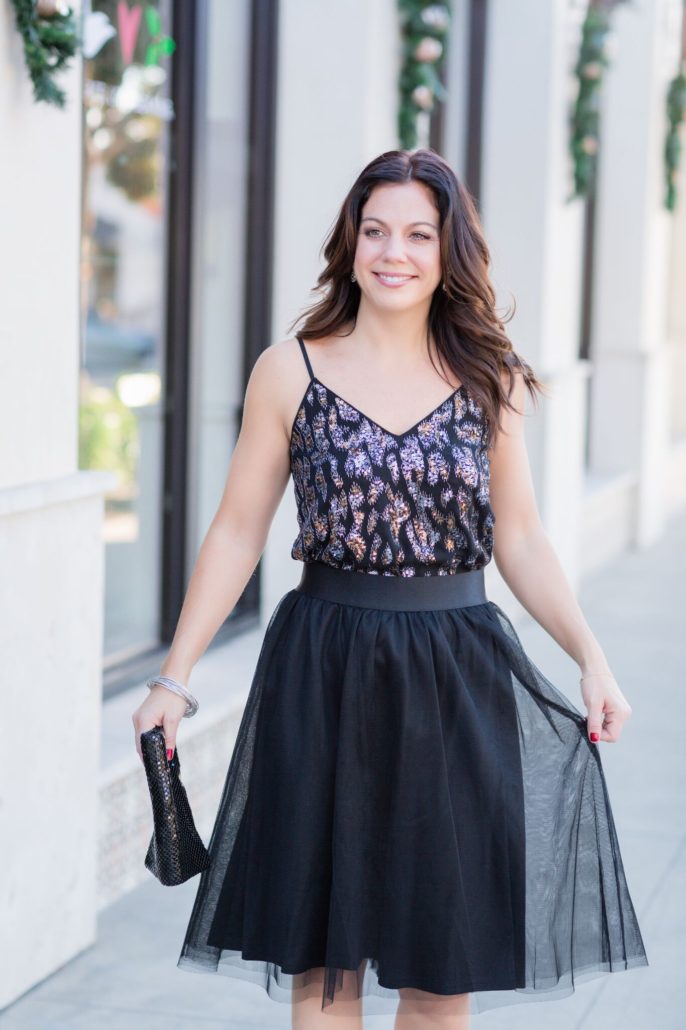 The other way I style the tulle skirt is a little more, risky, with this deep v-neck bodysuit (also from Express and on super sonic sale!!). Express also has some cool velvet options which is also a very holiday option. I will say, this deep v-neck is not for everybody, if you're not as well endowed (such as myself), this would be your option. Not everyone can pull this off…if ya know what I mean and a deep v with long sleeves can still have a classy look.
A few other ways to style this tulle for those that can't do the deep v or want a more casual fun look would be:
Chambray top + chunky necklace + booties

Simple t-shirt + statement necklace + heels

See my post

here

for another look with a similar-ish skirt
I'll show you more ways in the spring so you can see how you can keep utilizing this skirt in your closet and these are some ideas for now. Let me know below, which way would you style your tulle?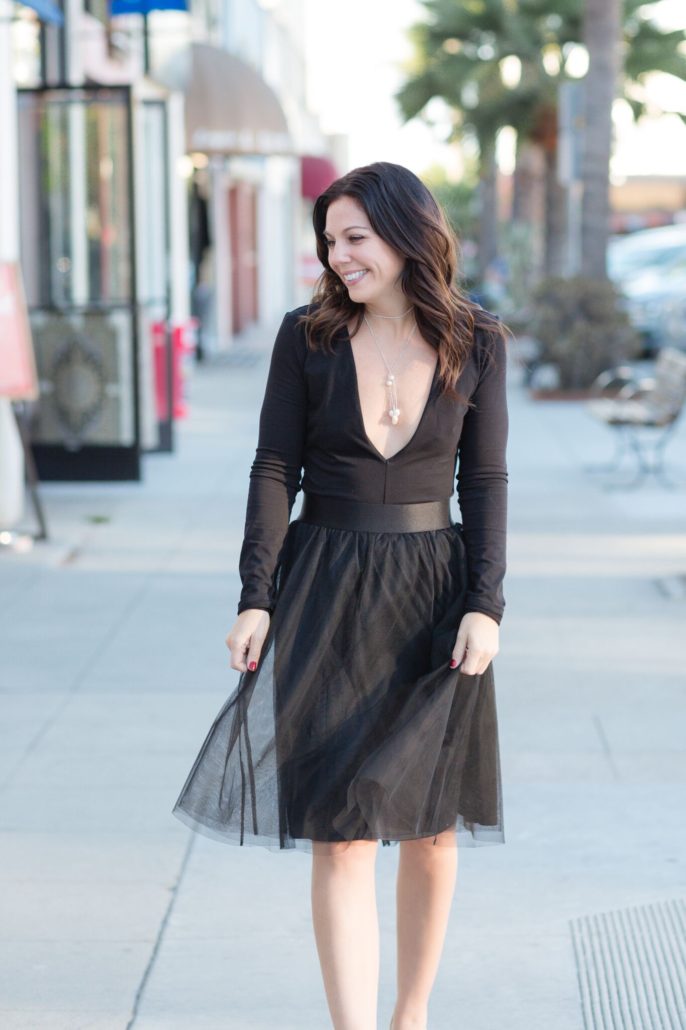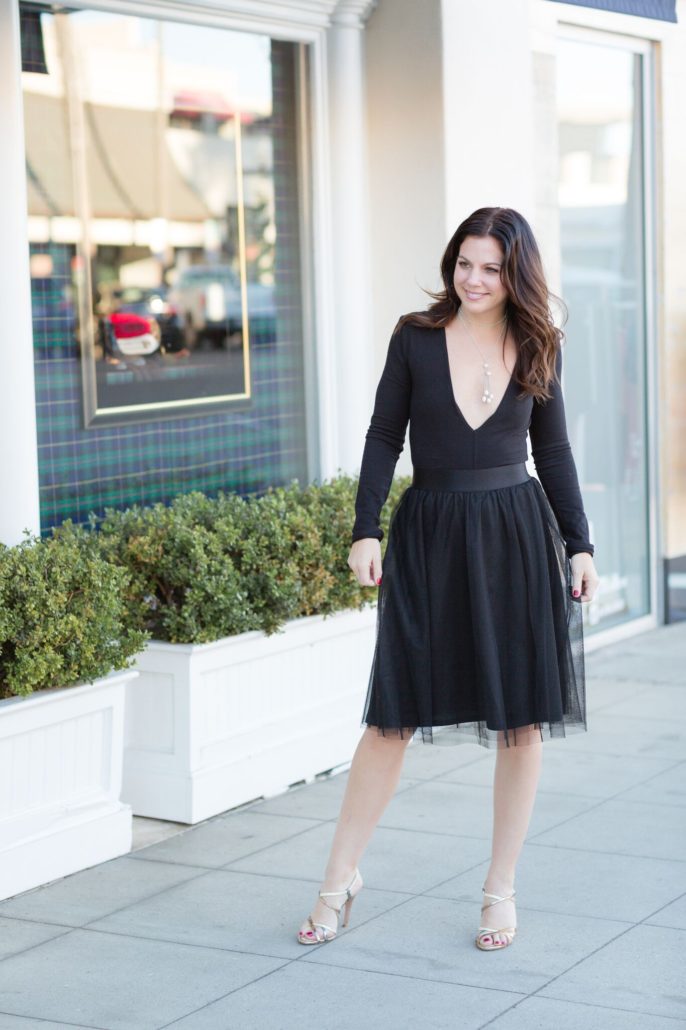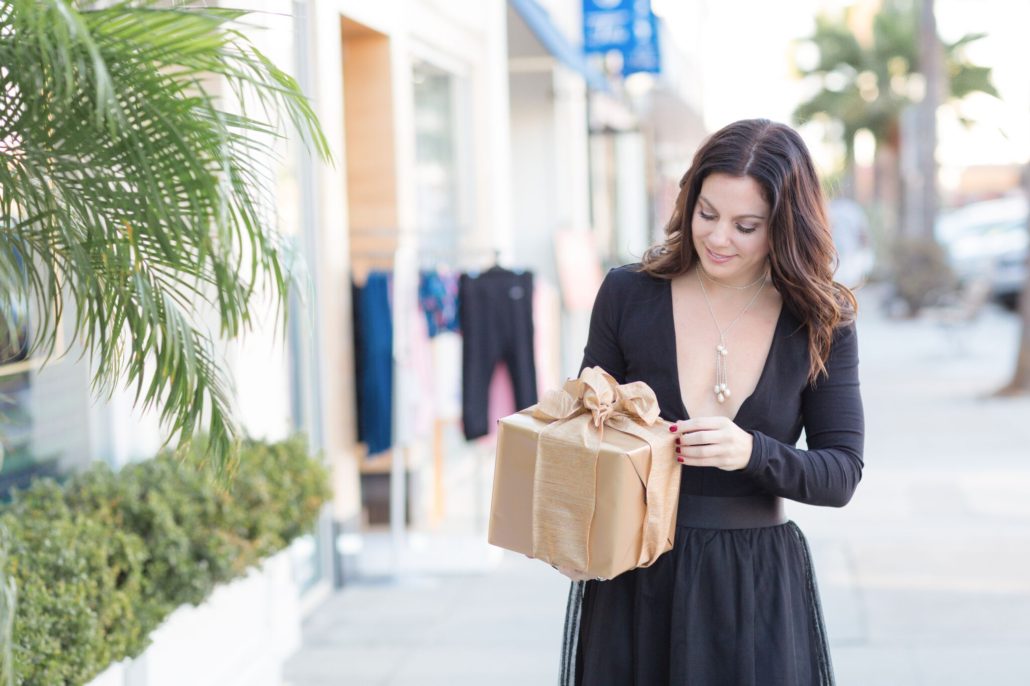 Here's your Bicoastal Beauty Tip of the week: Don't forget to take a moment for YOU today! Set a time, one minute, just 60 seconds and focus on your breath. Inhale. Exhale. That's it. It's so important to take care of ourselves in this busy time! See my posts about gratitude, living in flow with the universe, manifesting what you want and mantras and let me know what you think!
Instagram
Instagram did not return a 200. Follow Me!