Can you believe Christmas is upon us? HOW did it happen? Are you ready? I'll be flying home to Chicago this weekend to see my family so I'll be packing all my layers and sweaters and choosing my holiday dinner outfit before I go. Are you traveling for the holidays? I love this sequin skirt for Christmas dinner with Santa ;), a holiday event or for NYE!
As I mention in this post, sequins are something I like to have in my closet. I inevitably want to wear some holiday bling or sparkle this time of year whenever the holidays roll around!. Then, as soon as spring comes around I feel like I won't wear the sparkles again and want to sell them after the holidays, but of course when the holiday comes back around, there I am, missing my sequins again. Don't worry, I have a solution. With the sequin skirt under $40 (and the cami in my last post under $30 here such a steal), you can't beat the price of these pieces to add to your closet. And you will want to keep them for next year (especially when I have some ideas below to help you get a few looks out of them)!
The best thing about this adorable gold sequin skirt is that it's perfect for a holiday dinner as it has an elastic band! YES! How great is that, friends?? No unbuttoning pants or feeling uncomfortable in this adorable skirt at the dinner table! 🙂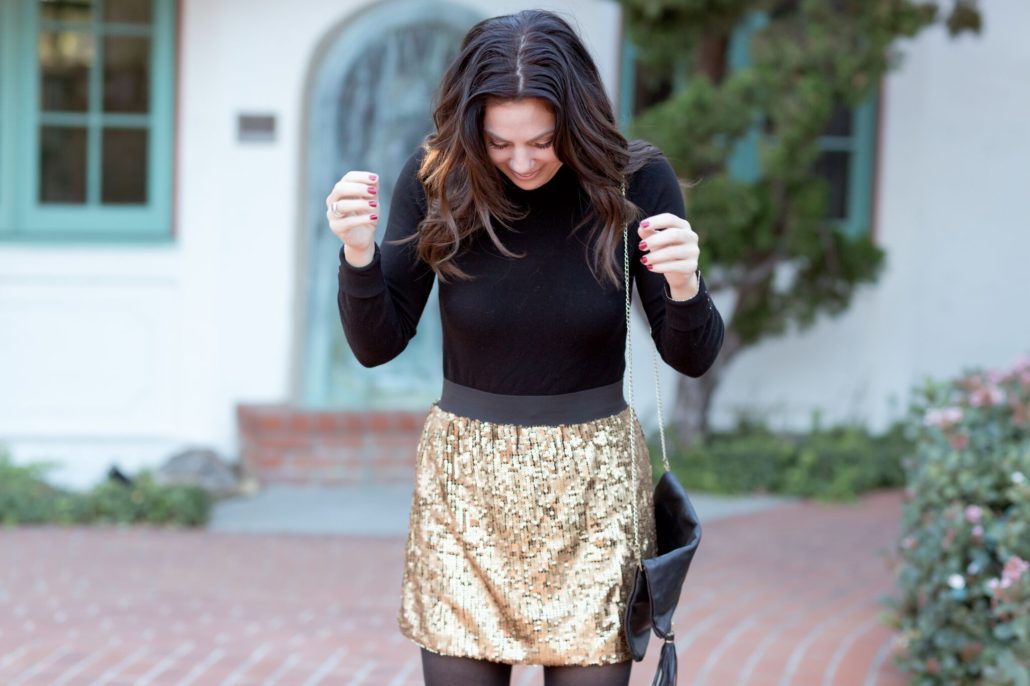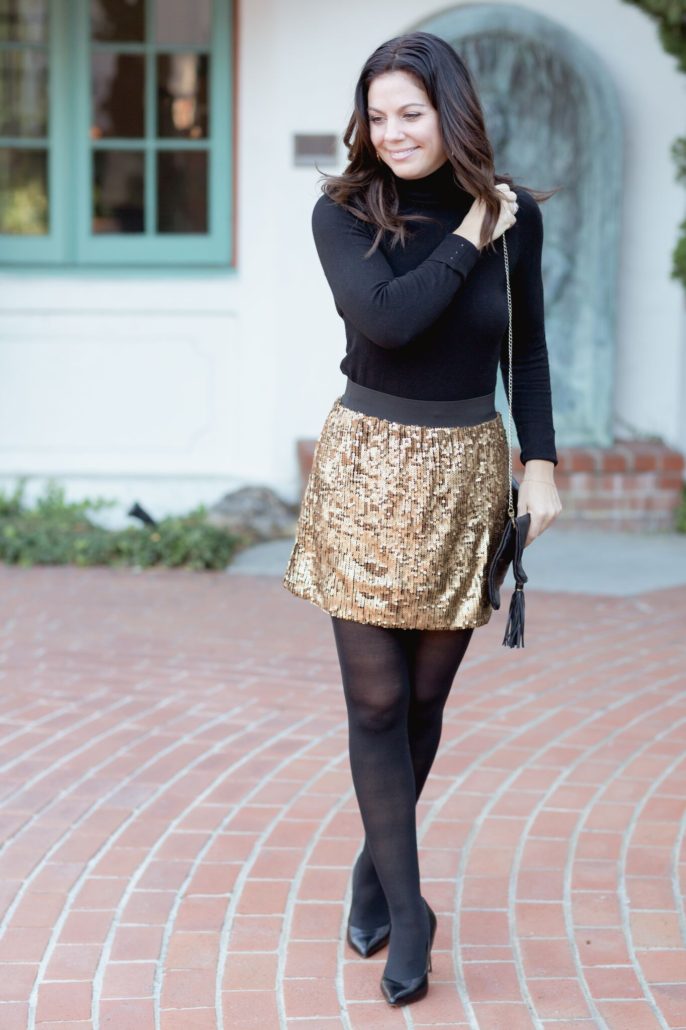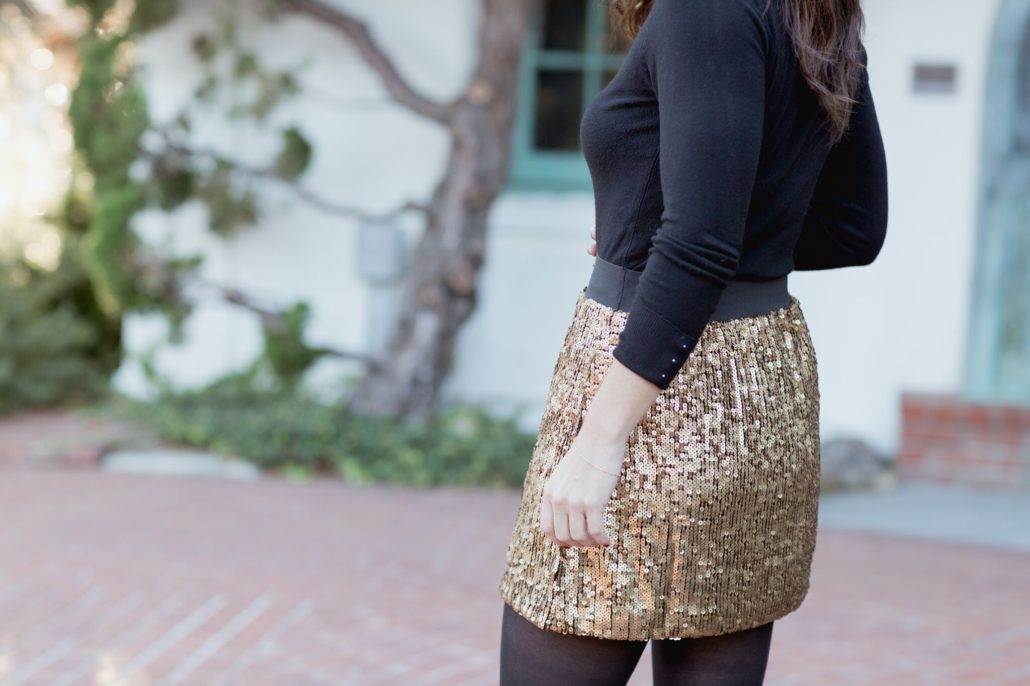 Here are a few other ideas on ways to wear this skirt:
Black or white t-shirt + a velvet blazer + over the knee (OTN) boots

Long sleeve knit top + leather moto jacket + tights + heels

Be bold, mix textures and patterns! Wear it with a flannel shirt + heels or OTN boots like my friend, Gretchen, Living Life Pretty did

here.
Also, if you're still working on ideas for the holiday this weekend and planning your NYE look, check out my post, 3 killer ways to save on your holiday outfit, here and Nine New Years Eve Numbers to get you noticed, here.
I will also have a new NYE look post coming to you right after Christmas so come back to see it! Merry Christmas, Happy Hanukkah and have a wonderful holiday, friends!
Let me know what you think about sequins for the holidays? Are you into them or nah?
Comment below!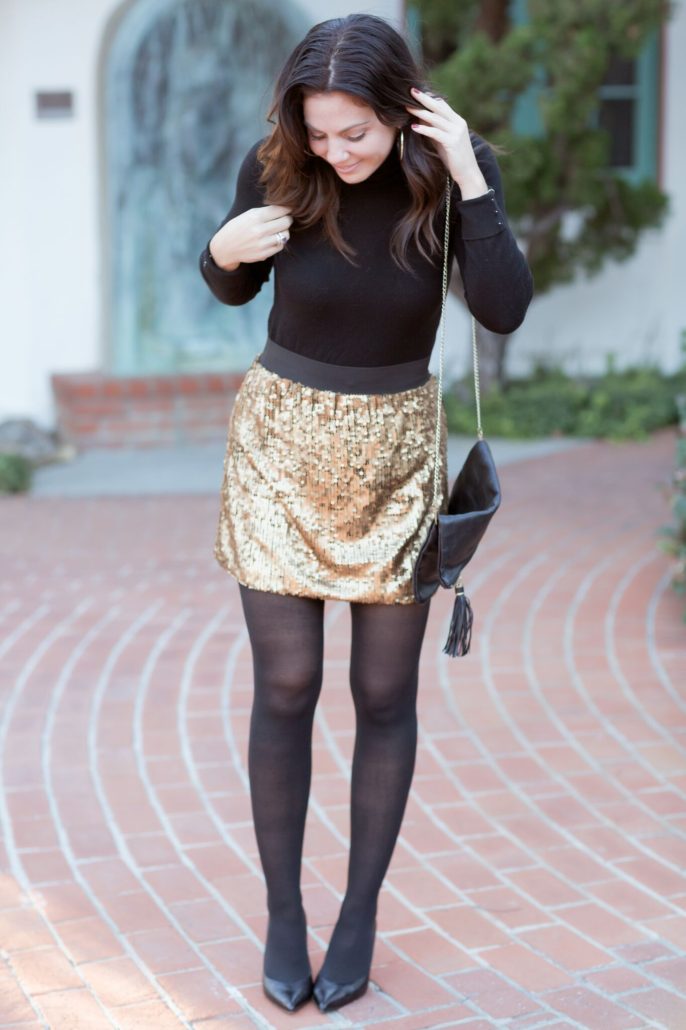 Here's your Bicoastal Beauty Tip of the week: Start your goal setting for 2018 now! Read my goal setting post for 2017 here and I'll have my updated 2018 blog up in few days so check back for it.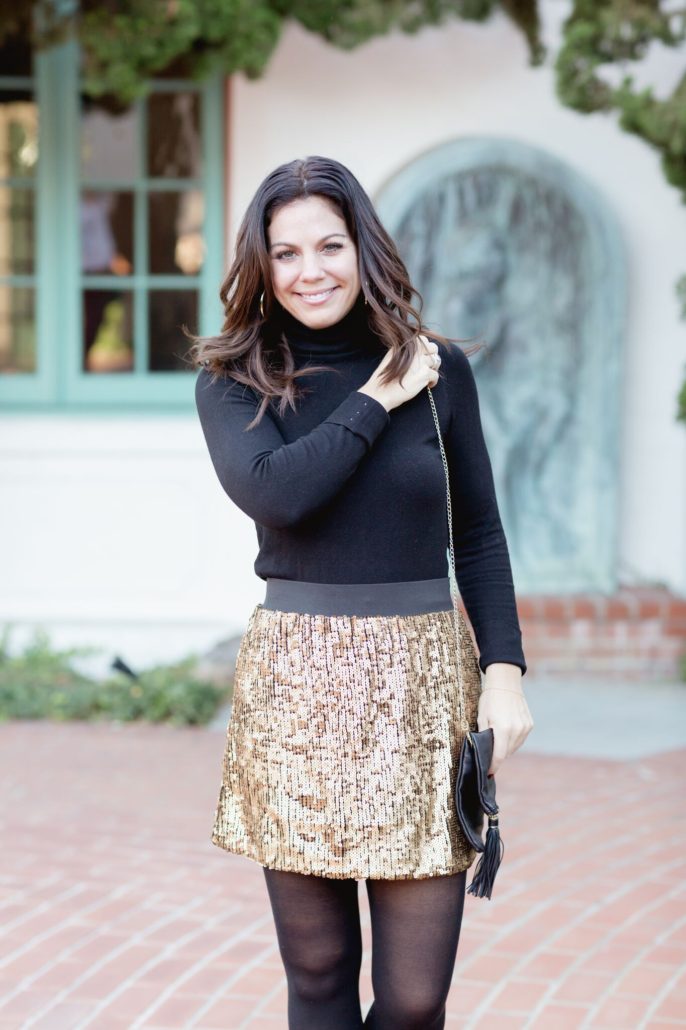 Instagram
Instagram did not return a 200. Follow Me!