Hi Friends,
Happy Spring! How did that happen? I know some of the country is REALLY fighting the season so in the meantime, I'm going to show you how to bring some sunshine into spring with this awesome yellow ruffle dress. You won't even believe where it's from!
Gosh, I'm sorry to have been a MIA lately. I was sick a few weeks in January and February and then was dealing with the flood situation and just fell a little behind with the blog. And now I'm back and am working on getting you more consistent posts. I've got an exciting series coming up in honor of Women's History Month (which is March so look out for that soon)!
Are you looking for the perfect Easter dress? Don't celebrate Easter? don't worry I've got an amazing dress for you that's not going to break the bank and is versatile all season.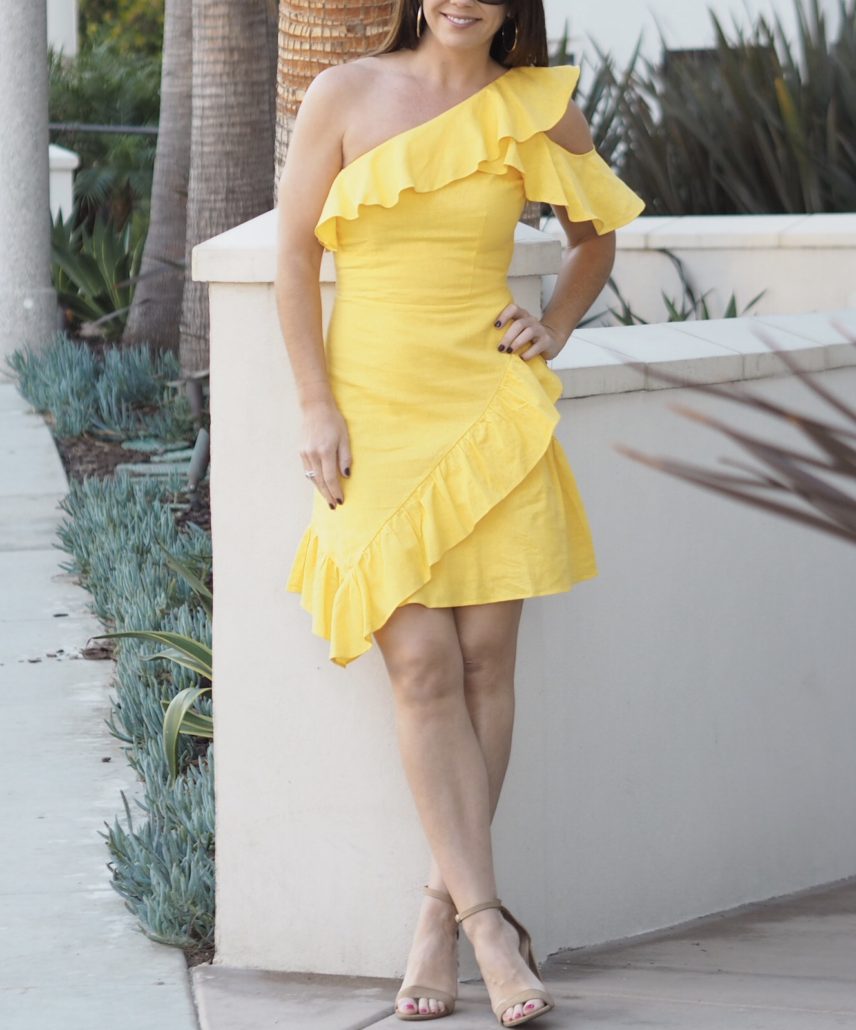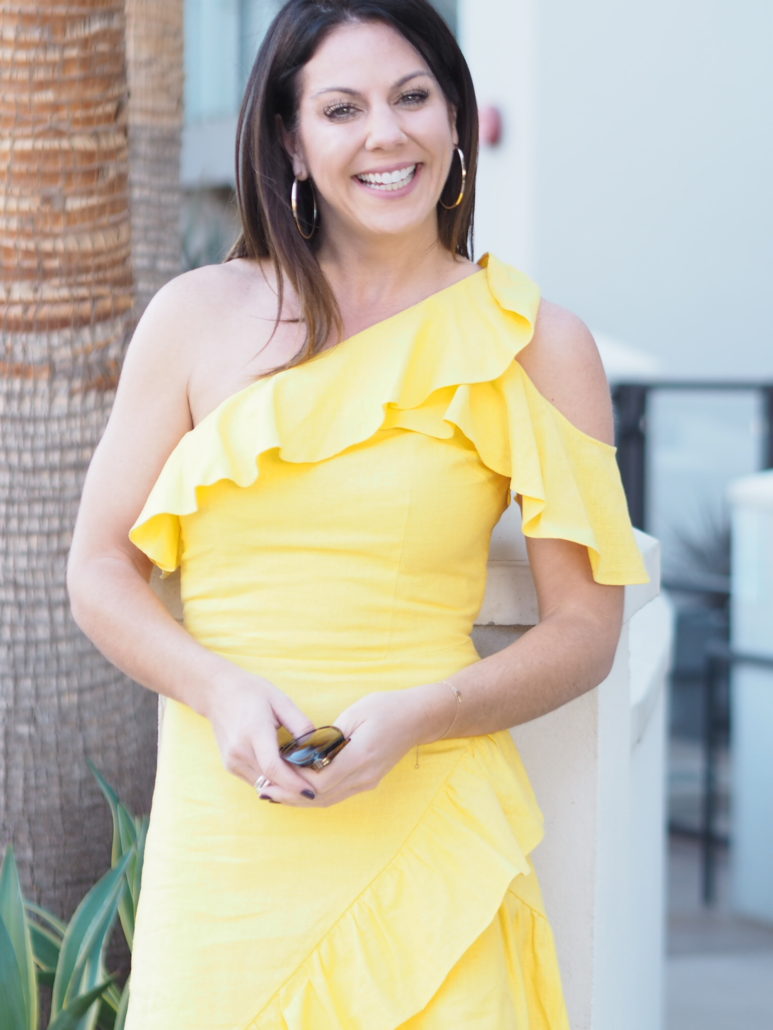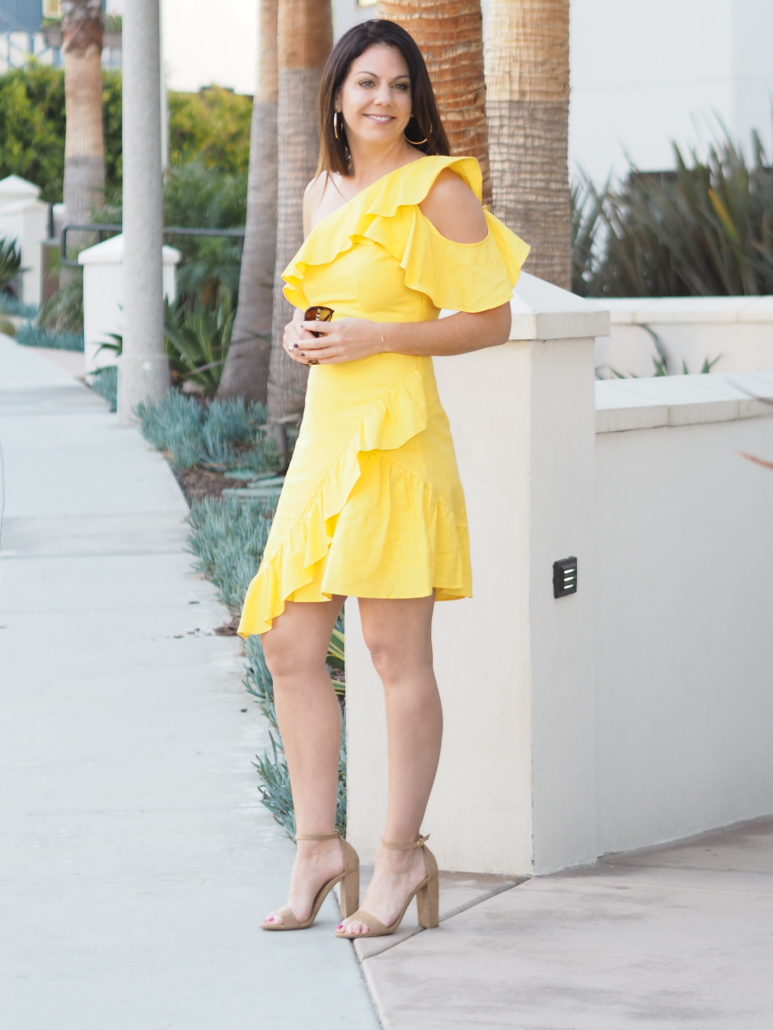 I really love the bright yellow color of this dress. Yellow always brings compliments, it's so bright and cheery, people can't help but notice and feel happier when they see it :). The ruffles add a feminine touch while the asymmetrical one-shoulder adds eye turning style. It also has a touch of trend with the peek-a-boo-cold shoulder on one side. It's super light with soft linen fabric and is comfy to wear all day or night.
You can wear this dress to a spring rehearsal dinner, wedding, ladies brunch or dinner out on the town. It's sure to brighten the weather wherever you are.
Throw on a pashmina, denim jacket, or leather jacket to give these ruffles an edge. It can be dressed down with sneakers during the day or dressed up with heels for a night out. It's also a great Easter option if you're celebrating next week! If you need some help with adjusting your layering for spring, check out my post here.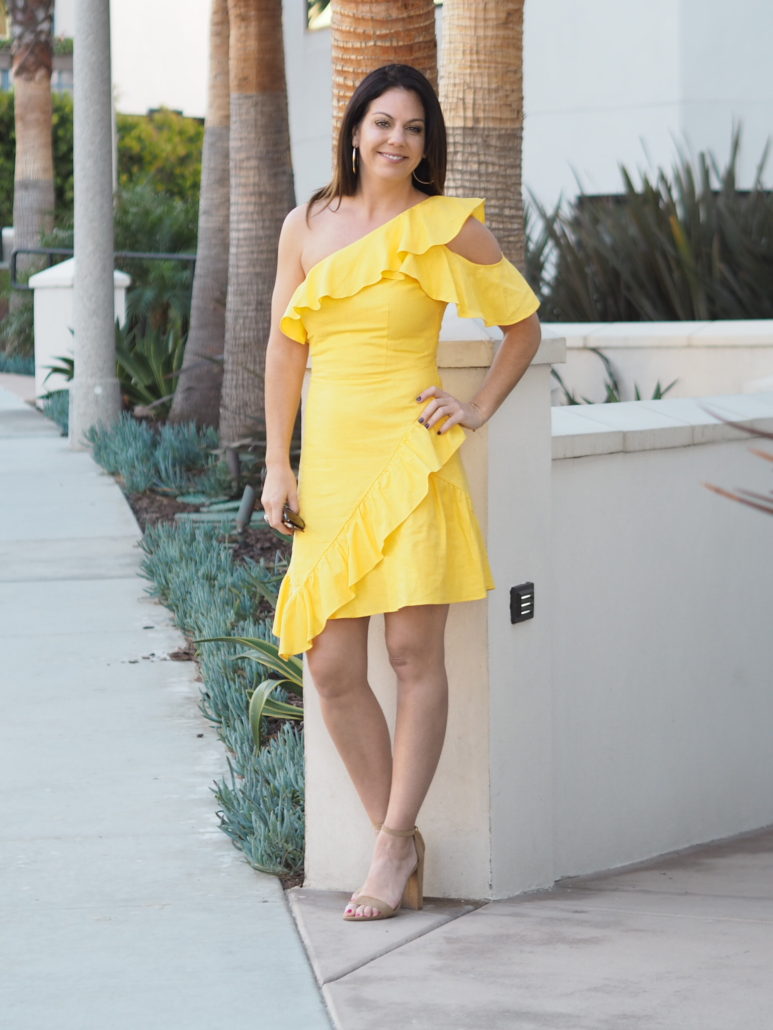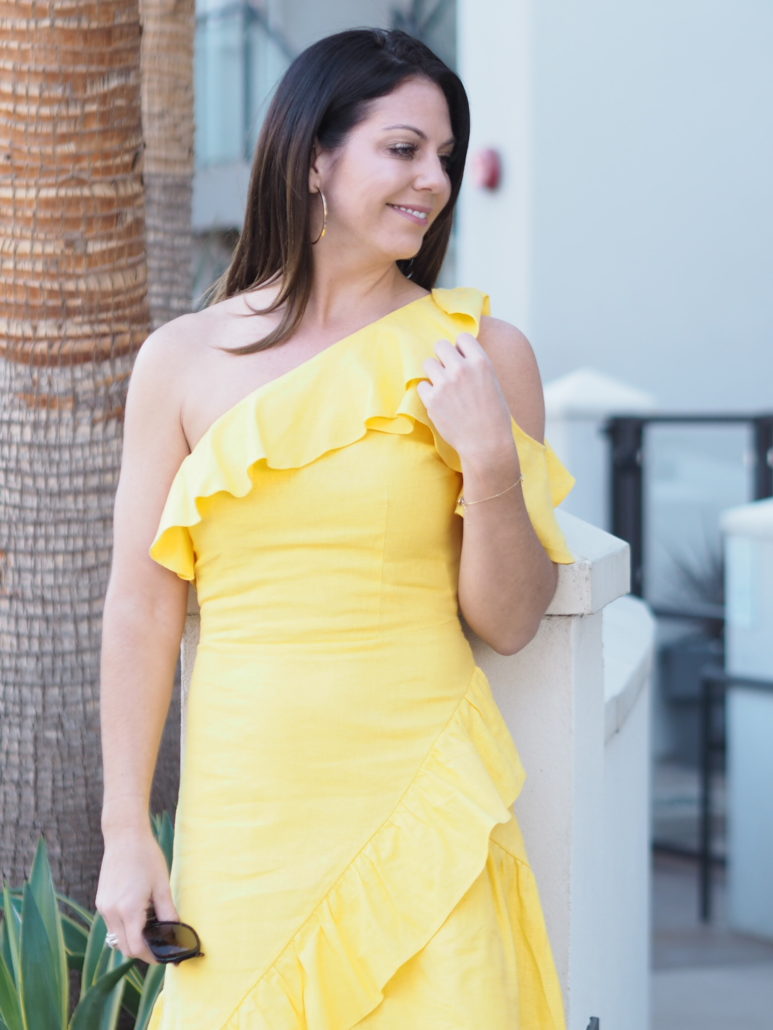 Here's your Bicoastal Beauty tip of the week: Do you meditate? If not, I suggest trying this free meditation by Oprah & Deepak, it has already started (it's a 21 day series but you can jump in now)!
It's about shedding what doesn't serve you anymore, perfect for spring right? You can use it for weight loss, relationships, bad habits, anything you want to shed/let go of to feel lighter! I just love it, you download it, press play and it's a guided meditation of sorts, this is the easiest way fo me to mediate. Give it a try and let me know what you think! Try it here.
Have a wonderful weekend! Please let me know what you think about this dress, yay, nay? Did you see the price???
I have a weekend filled with blogger events and I'm going to the flower fields in Carlsbad, I have never been, have you?? Don't worry I'll report back and don't forget to stay posted on my upcoming Women's blogs!
xoxo,
Kellie
Instagram
Instagram has returned invalid data. Follow Me!