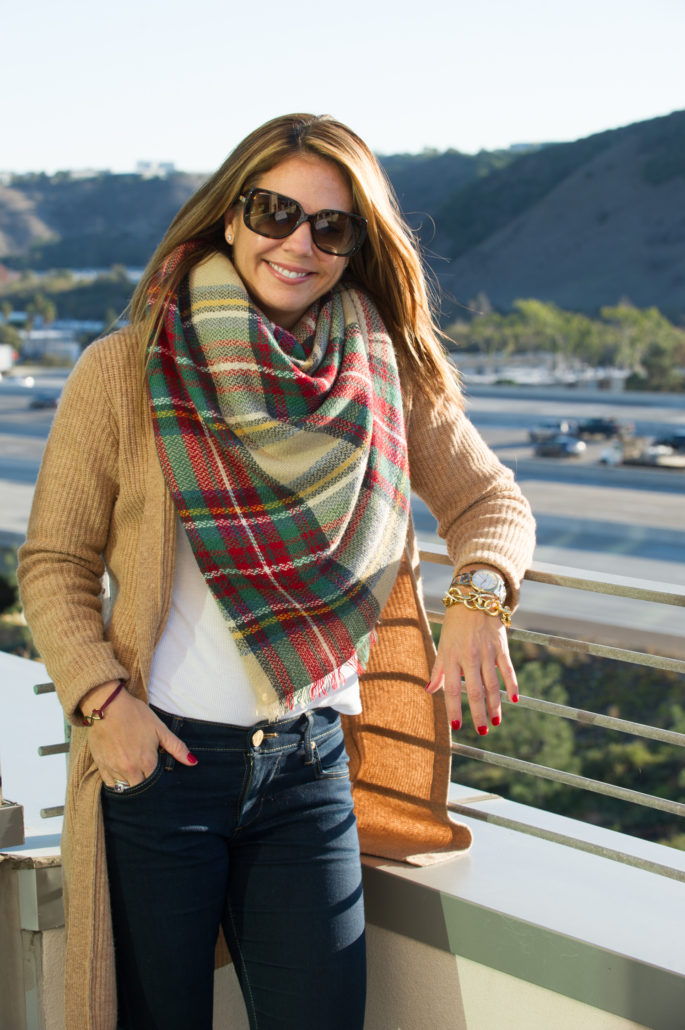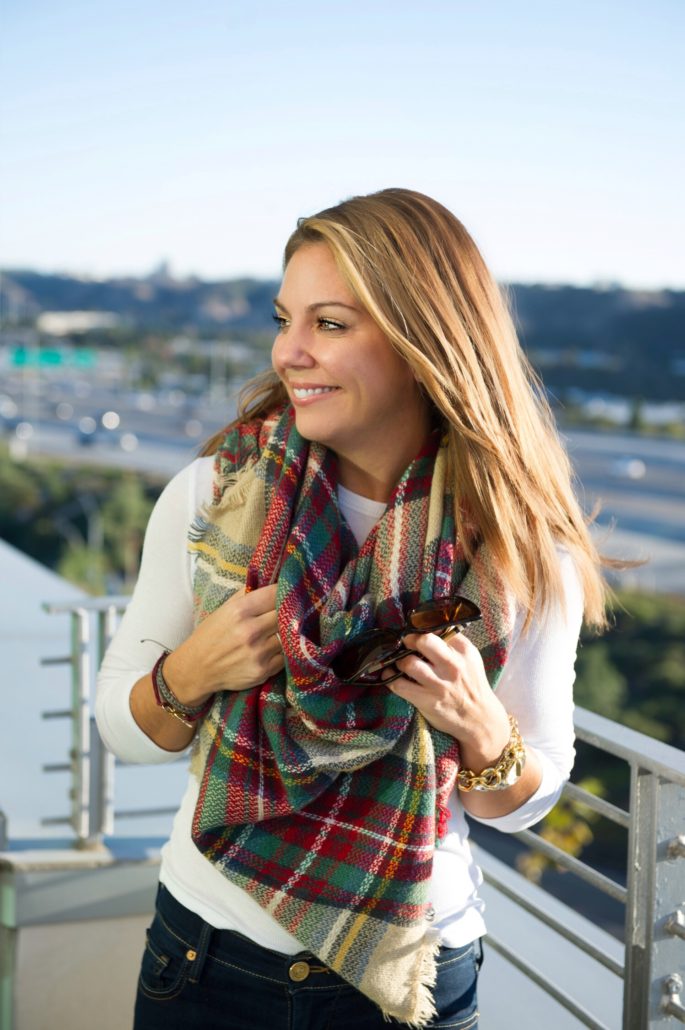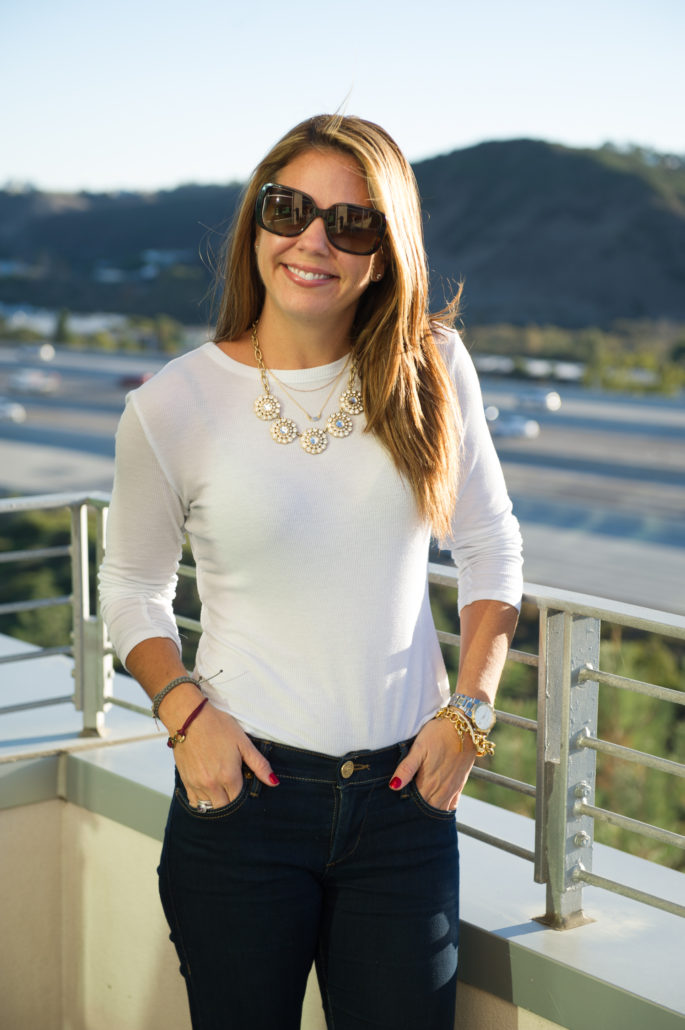 It's still winter for a little longer so let's talk about lightening your winter layers and which layers to keep around until spring! I'll also show you how I style my blanket scarf. If you have a blanket scarf from the fall, pull that sucker out and use it for winter into spring layering!
I'm sure you're probably like, "Ahh yeah, Kellie, what do you know about winter layering? You live in San Diego!" …Well yes, I do, and don't hate me, but 1. It's been COLD here in San Diego this winter (it's like a "real" winter as far as winters go in Southern California) and 2. I grew up freezing my tooshie off in my home town, Chicago, and then Boston where I spent over 10 years before I moved to SD… so I think I'm qualified for the advice. 🙂
The key to winter into spring layering is starting with some basic, thinner layers, and then piling on more as needed (based on weather). This also makes it easier for taking off a few layers if the heat is still on inside or as it warms up during the day.  
Now let's talk about layers: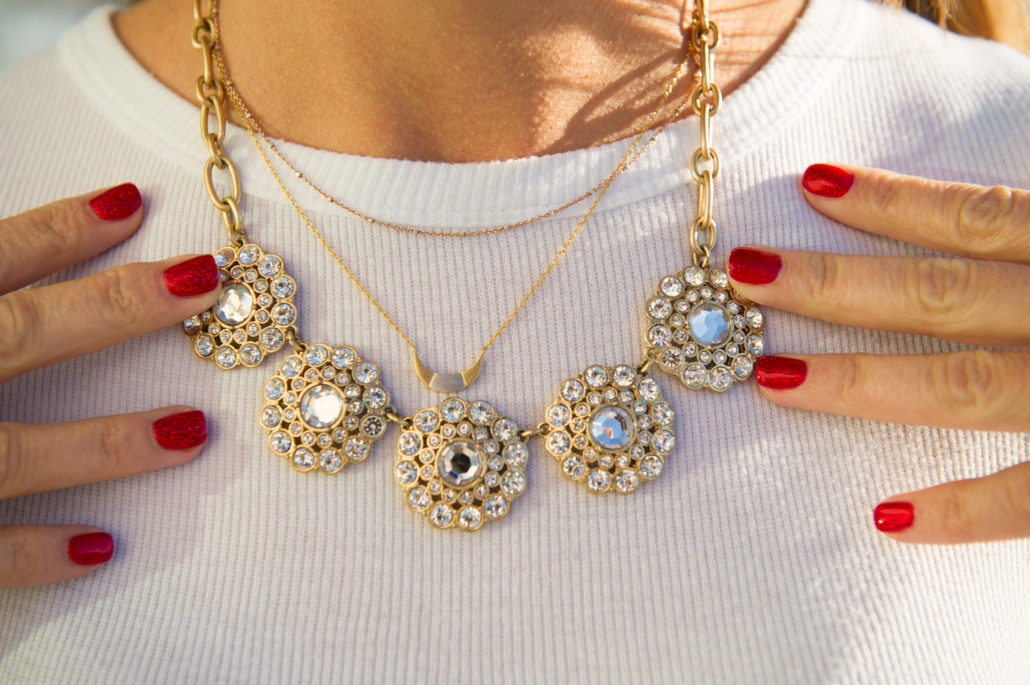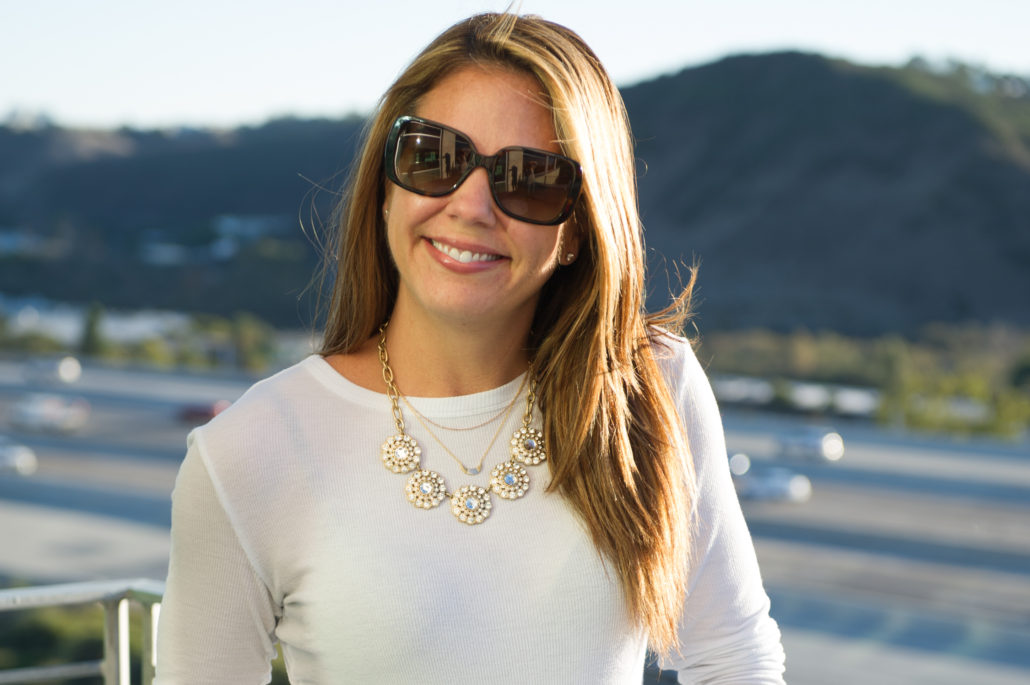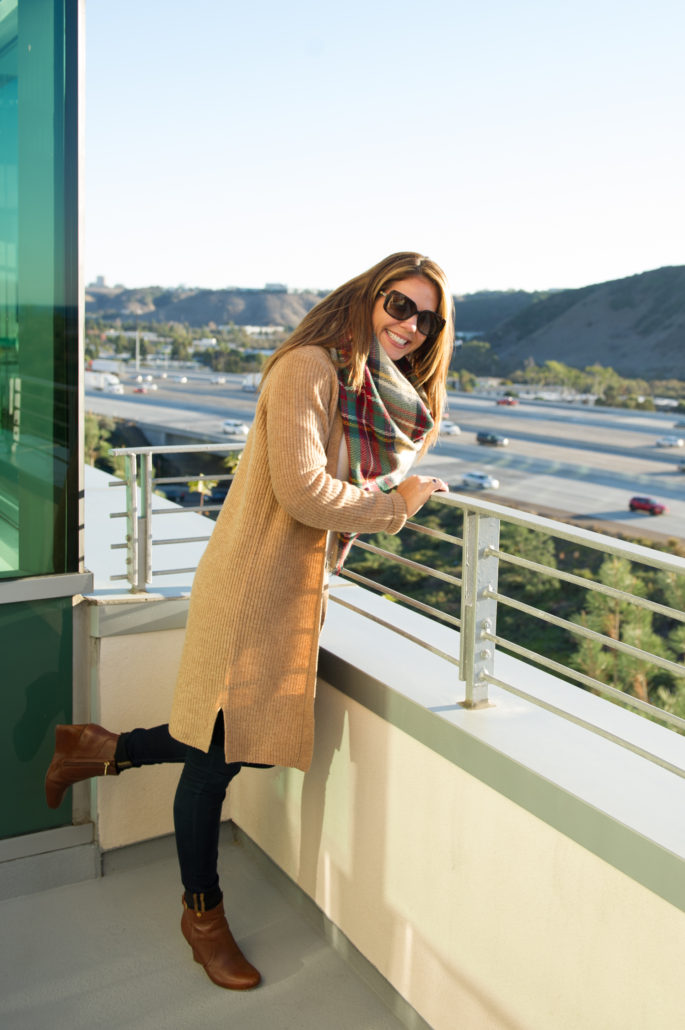 Here's your Bicoastal Beauty Tip of the week: Two things:
Don't forget about daylight savings time coming up Saturday night (technically Sunday morning) 3/10 (into 3/11) spring ahead! One less hour of sleep, but more daylight in the evenings!
Have a look at the photos below to see how to style your blanket scarf and as mentioned above, they can really useful for travel for long plane, train or car rides to use as a blanket or roll up for a pillow!
Shop My Look & Similar Look

Click here to shop my looks.
Happy almost spring, friends. Please let me know what you think about these layers and what else you want to hear about. What's your favorite part about spring fashion? Comment below!
xoxo, Kellie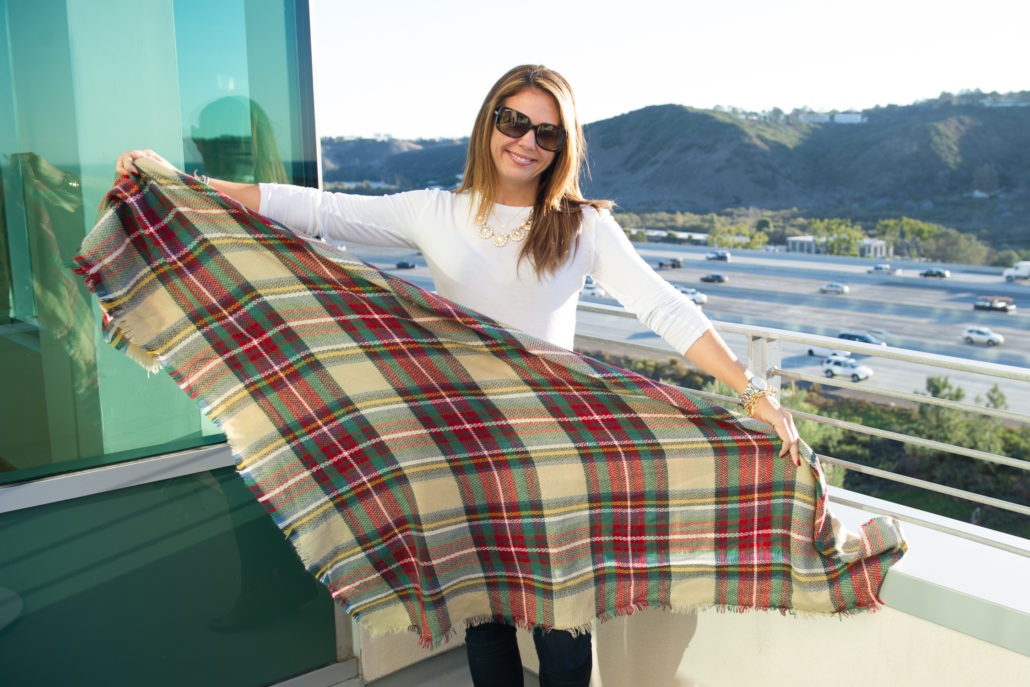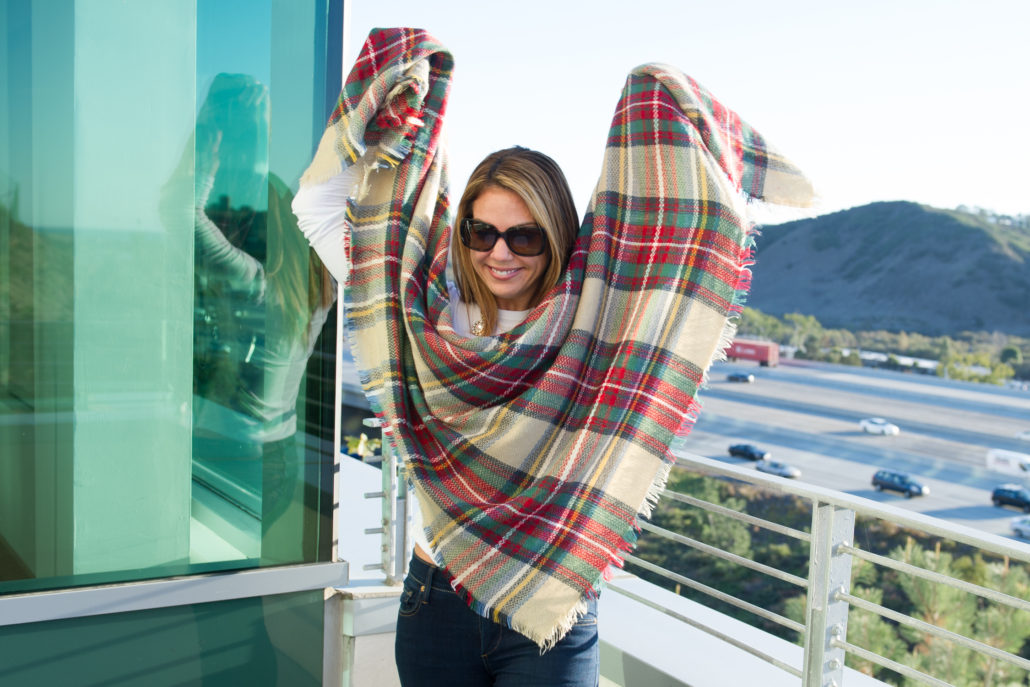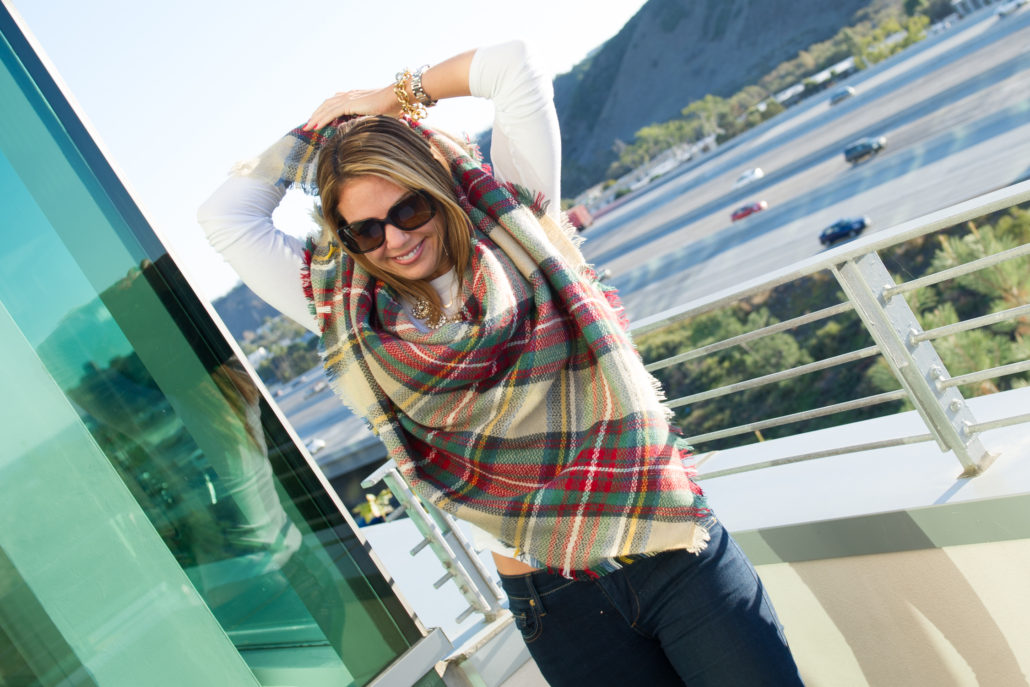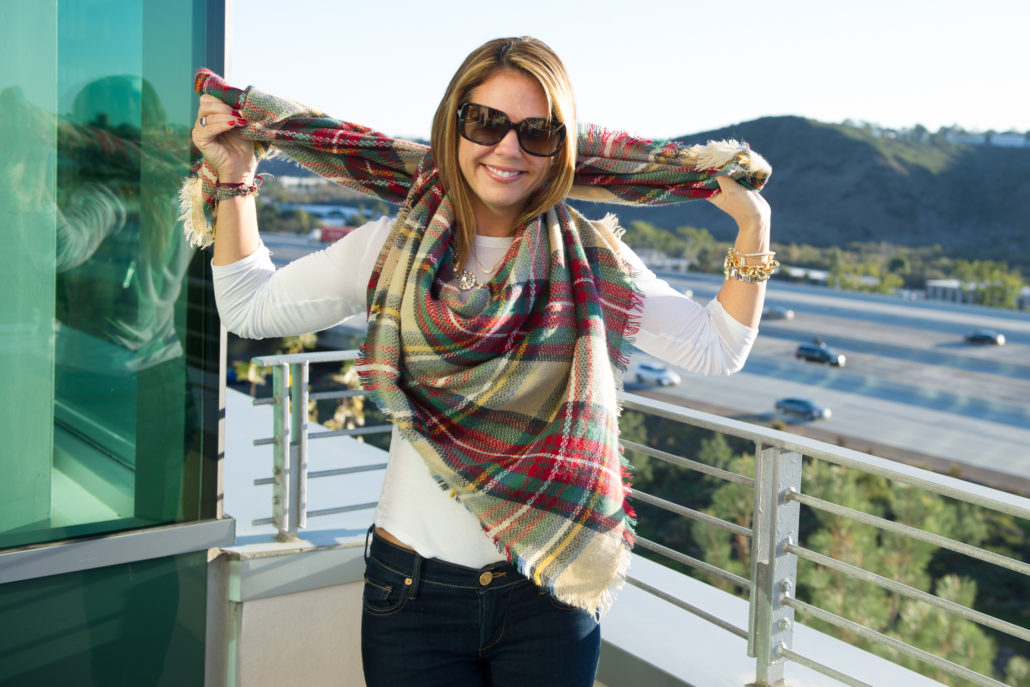 I take the two ends and tuck them under in the front and tie them underneath: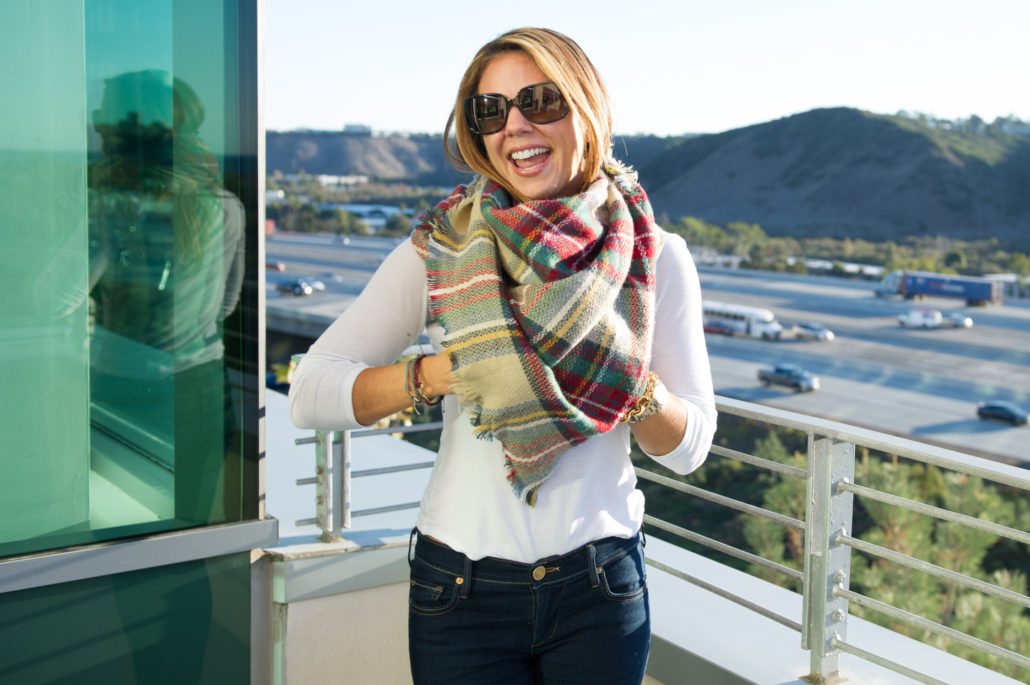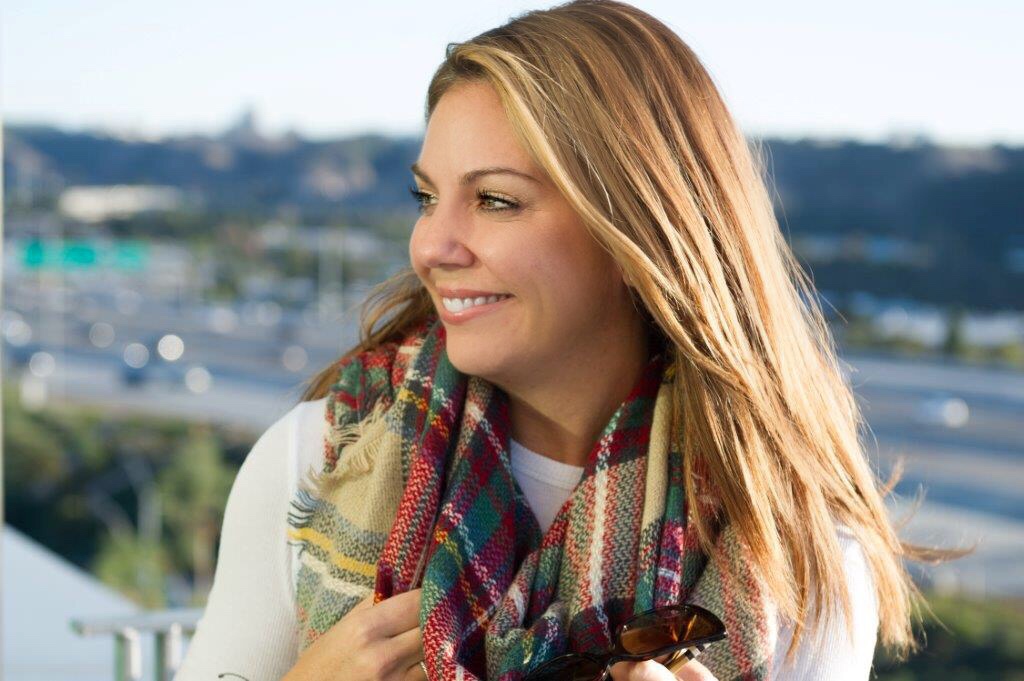 Instagram
Instagram did not return a 200. Follow Me!