Did you know the "moto" in moto jacket is short for motorcycle? For a while, I did not know that so I'm sharing this random fact! 
Ok quick question before I dive in, did you finish your 2018 goals? It's not too late, start them now here. Now that that's out of the way, here's the truth, this is my first moto jacket! Do you have one? I went out of my comfort zone with this one, it's short and form fitting so best for blouses, button downs and dresses (not bulky sweaters). It's great for going out (perfect for San Diego year round) and other climates in  spring and fall. When I first tried this jacket I was a little apprehensive at first and wasn't sure if I loved it. It's my first moto jacket 🙂 After I took it home and tried it with a few things, I found so many ways to can wear it. I have gotten so many compliments on this coat. It's really a closet staple and can be found in many different styles and fits. I'll link a few below and perfect to get one now while they are coming on sale.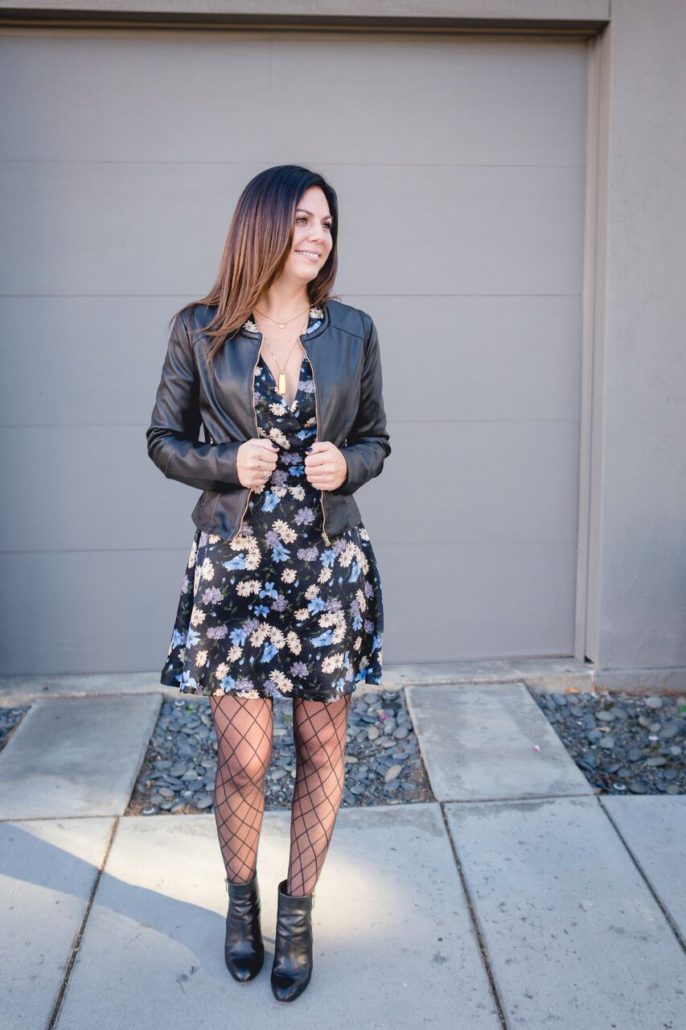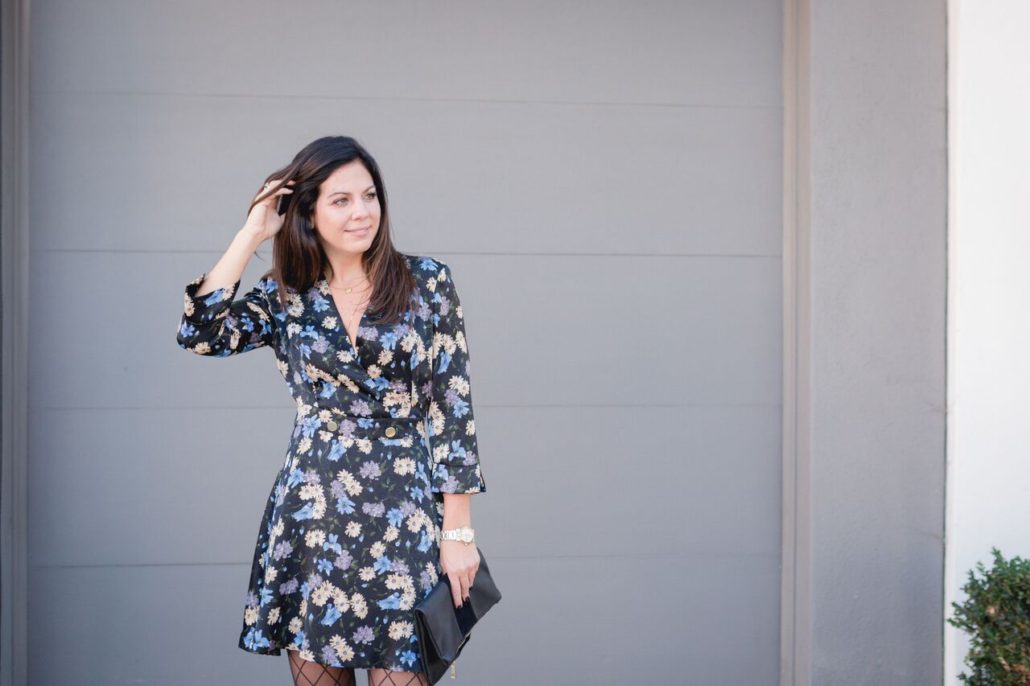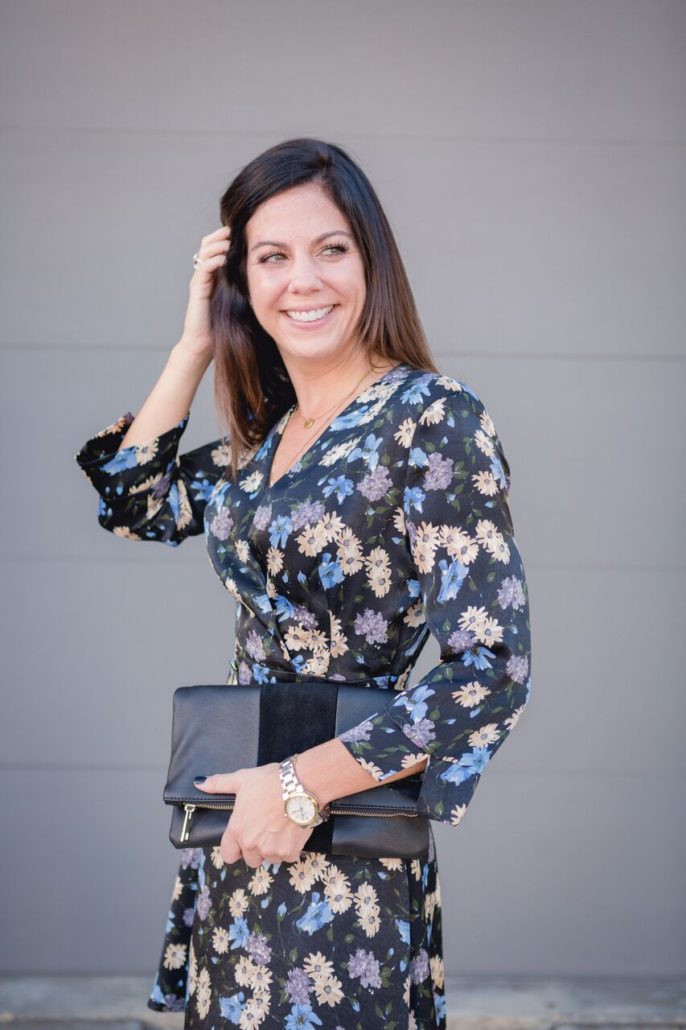 Now let's talk about florals, florals are not just for the spring. Don't be afraid to wear them to use their flirty and happy look to warm up your winter wardrobe. You can find them in tops, jumpsuits, dresses and more. I like this dress with the cooler winter hues (and not to mention that it's on major sale). 
This dress also has, shoulder pads, gasp!  Shoulder pads? They were a hot item in the 80's (which I thankfully didn't partake in, I was on the cusp of that truend) however, they work well with this dress. They give the dress form and accentuate the neckline, I'll tell you, I don't mind them and am seeing them on a lot of outfits right now so, don't be afraid!
The thing that's amazing about this dress (besides it sale price tag) is that you can carry it into your spring wardrobe just take off the tights and pair it with wedges or sandals)! Have you seen my post on lightening your layers for spring, here?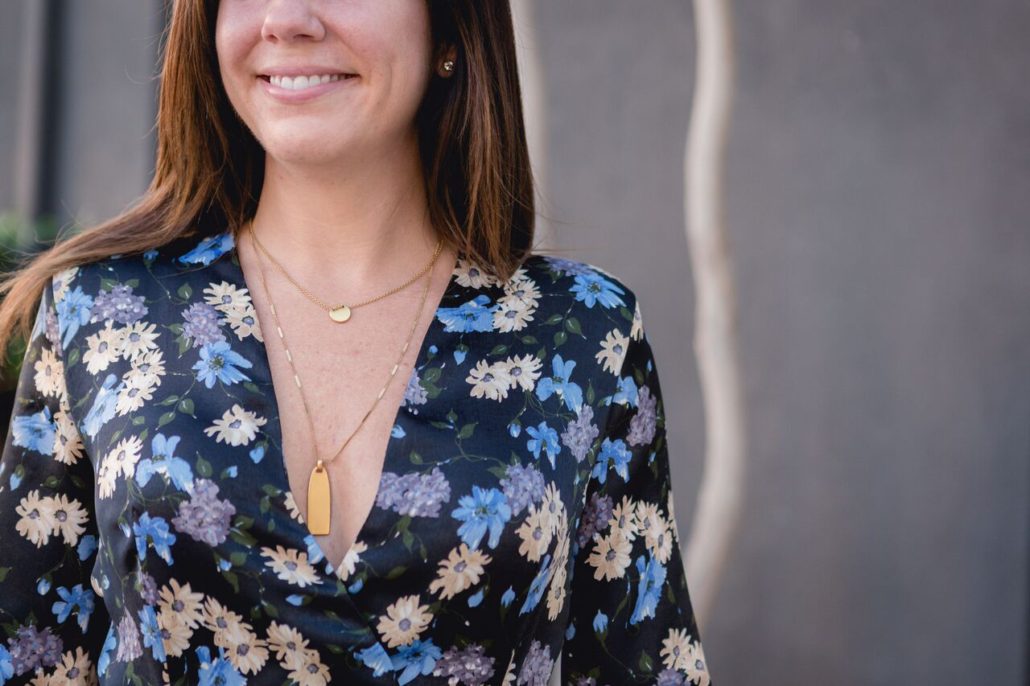 I'm also all about layering jewelry right now, did you know Madewell has some great pieces at Nordstrom? These are great to wear as stand alone pieces or mix and match and layer for more a cool look! I like to put two or three together at varying lengths, some about the same length and some all different lengths, see photos, below.
If you're looking for more winter looks, check out my sweater weather blog, here where I've linked some of my favorite cozy and versatile sweaters this season as well as my post about a great top that can tie and be worn several ways here. 
Keep a lookout on my instagram stories, here as I'll be attending the Neiman Marcus Spring Fashion preview next week and can't wait to share the tips with you! Have you signed up for my blog alerts, here? I just started sending them out so you can be in the know for the next sale or trend!
Here's your Bicoastal Beauty tip of the week: Don't be afraid to mix prints and patterns, try adding a funky tight (as I've done here) with a pattern skirt or dress for a more interesting look.
Have a great weekend, friends! What do you have planned?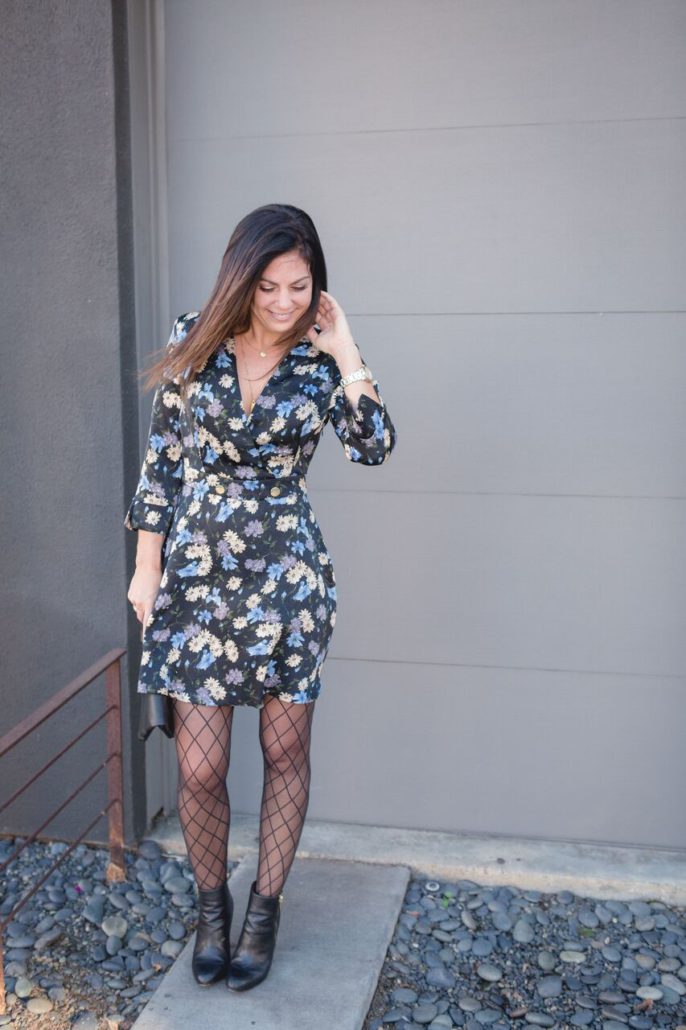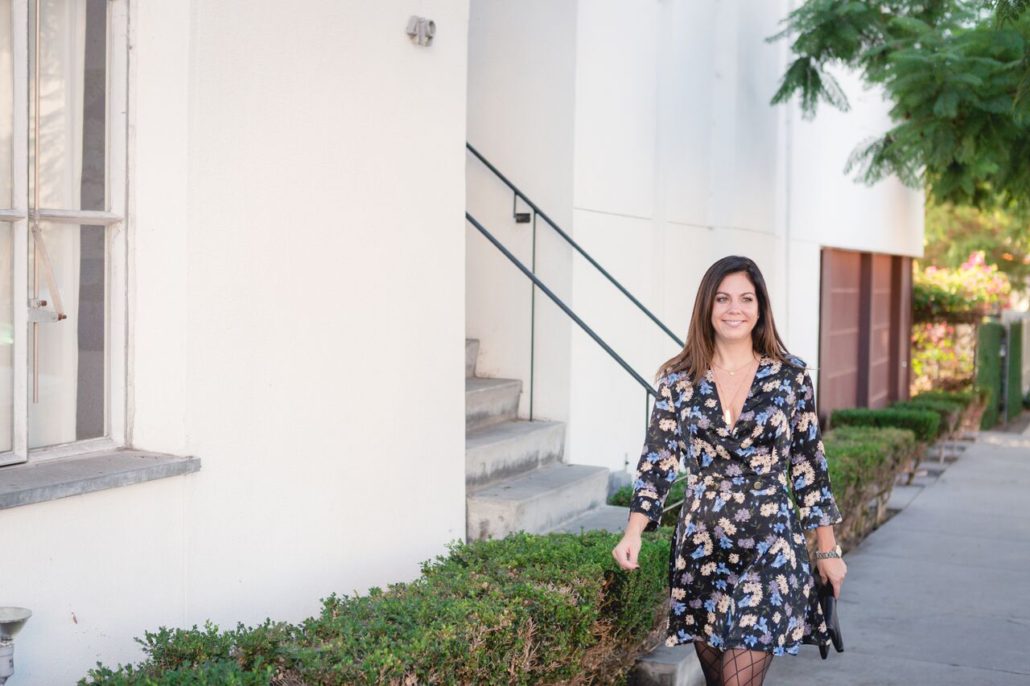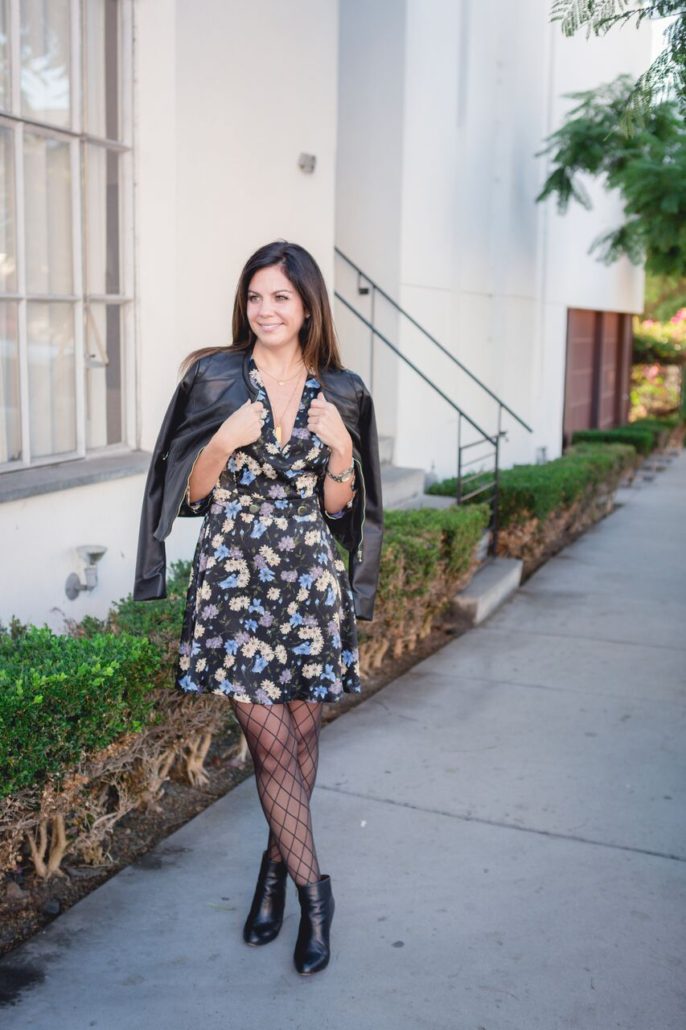 Instagram
Instagram did not return a 200. Follow Me!