Hi Friends, Happy New Year! Did you write out your goals with my goal setting post here?? Let me know, what are some of your goals? Are you ready for the new year and back in the swing of things? My juice cleanse post is here, if jump starting your health was on your list or you've been curious about a juice cleanse check it out! Now, on to these satin stripes. When I saw this striped satin top I had to show you guys, it's sure to be a head turner this winter.
This cool Zara striped top can tie three (or more) for a few fun looks that will take you through the winter slump.
The thing I love about Zara is they have all the fun trends from off the runway at really affordable prices. Have you shopped them before? Whenever I go I always get a few unique pieces that I receive so many compliments on. The have such a great selection, something for everyone with going out options, sweaters, suits, shoes and accessories. (And they have tons of sales right now)!
When I saw this top I had to try it, it's so unique and I like to find a few pieces for my wardrobe that are different to carry me through the seasons. I love the color palette of the stripes, it has a retro look and is silky soft.  What I loved about it initially is the super cool belt that can wrap and tie so many ways. I also like the high neck which allows you to pair it with fun statement earrings. It's also super soft and the vertical stripes are slimming (and then horizontal stripes at the waist give it a cinched look, in the right places)!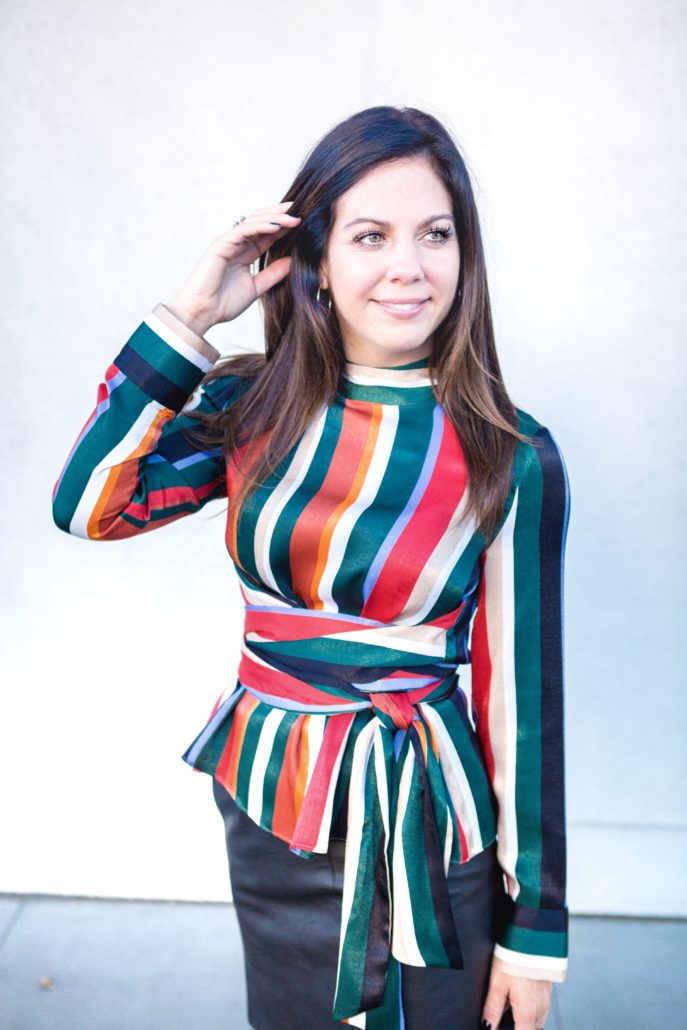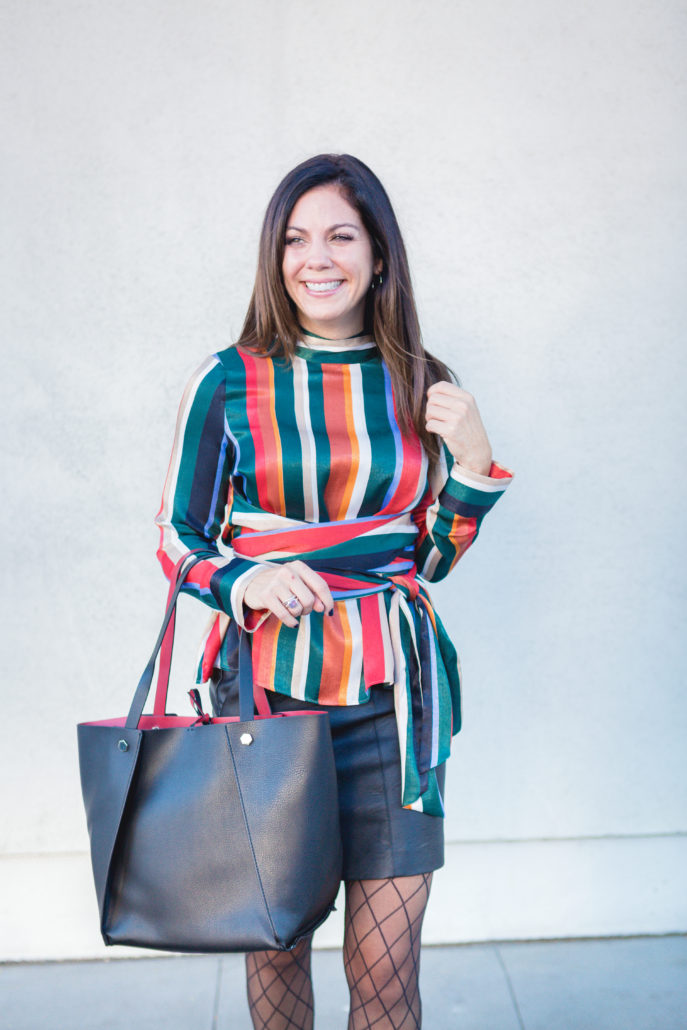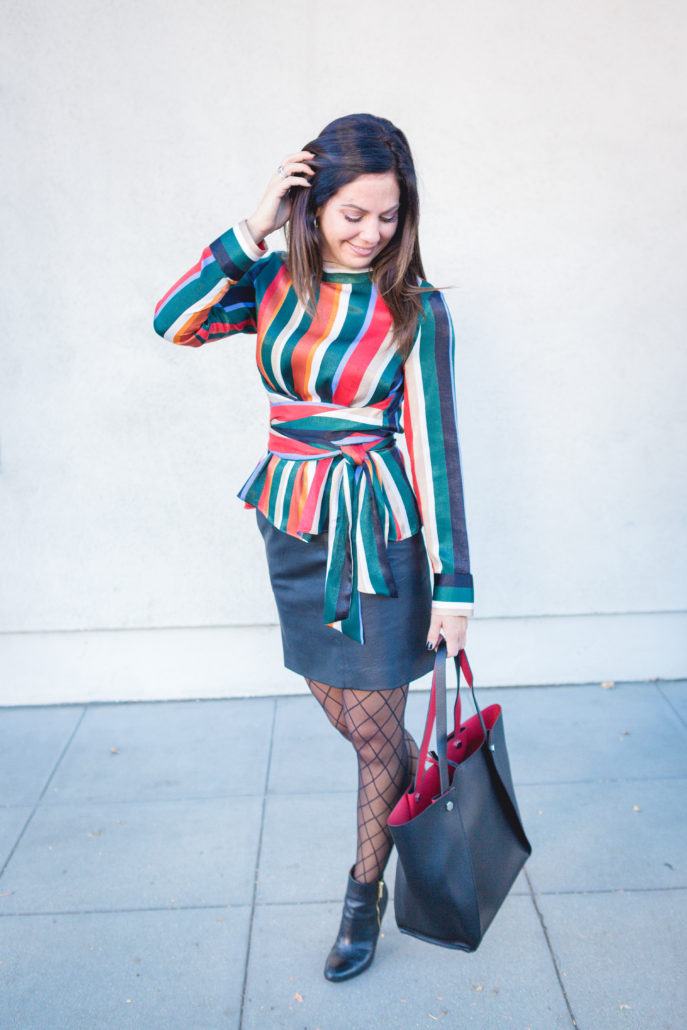 I styled this top a few ways:
Tying the belt (it's connected) a few different ways (front, back, side)

Pairing it with a faux leather mini skirt, tights and booties for sassy look

Switching out the skirt for skinny jeans and heels for a night-on-the-town look
TBH personally, I think it works best with skinny jeans and heels, pictured next (or with a solid tight and boots). My skirt and booties didn't look quite the same the photo of the model when I tried the look her way haha. Goes to show, there are so many ways to wear and style the same outfit and different looks work for diff people! (link here).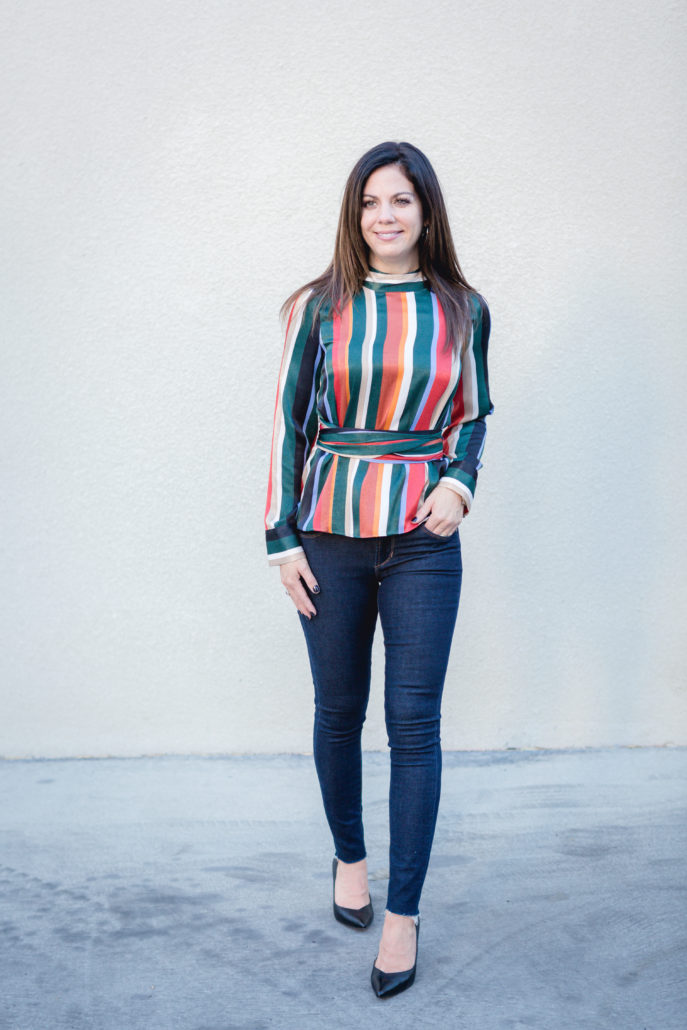 When styling with skinny jeans I also tied the belt a few ways and that's the thing I love about the top, you can switch up the tie so it's in the front, back, sides or middle, drawing attention to (or away) from certain areas 😉
My favorite way to wear this top is with a bow in the back so it looks wrapped and slimming from the front with a surprise 🙂 in the back! Or tie it in the front in a big knot or big tight bow so the ends of the belt are shorter. You can also tie it in a small knot and let it hang long and low (pictured above).
Shop these awesome jeans here, they are so reasonably priced (under $70!!). I have them in a few styles, they are my favorite jeans this season. The heels, here, are great as they are not too high and they are comfy so they are quickly becoming a go-to-heel this winter (and will be a closet staple, perfect for year round wear).
Whichever way you pair it or wear it, this top is sure to draw compliments and allows you to be more creative with your wardrobe (for a great price)! For maximum versatility I also plan on pairing it with a pencil skirt and wear to the office. Let me know what you think of it, comment below.
Here's your Bicoastal Beauty Tip of the week: If you don't get this exact top think about getting or using a long scarf belt you may already have in your closet and add it to a top you already own to recreate this look without spending a dime!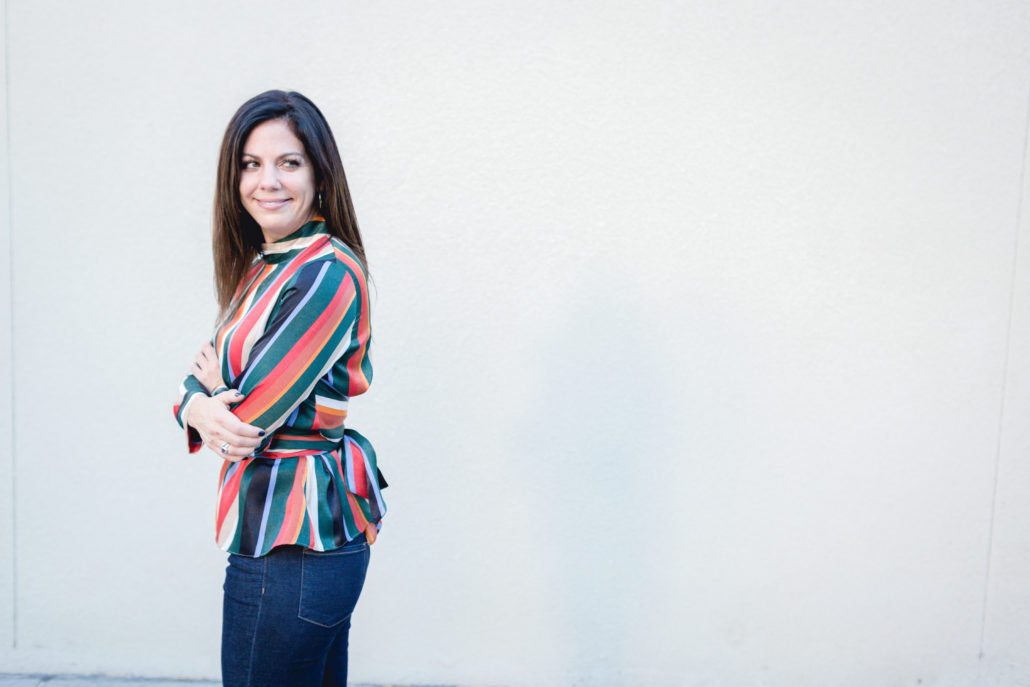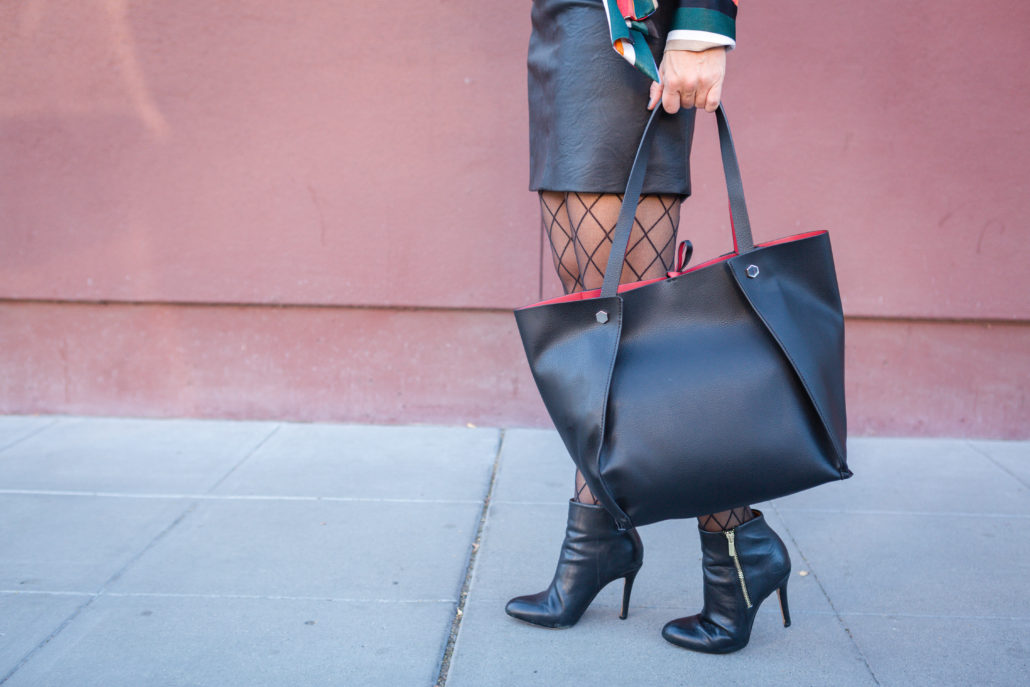 Instagram
Instagram has returned invalid data. Follow Me!