Hi Friends! Happy Sunday. How is your weekend going? Are you watching the Oscars? I am watching and loving all of the dresses, especially Michelle Williams with the plunging neckline. What did you think of Dakota Johnson in Gucci?? Octavia Spencer looked stunning in Marchesa, Emma Stone wowed me in Givenchy Haute Couture and Matt Damon's wife, Luciana Barroso, was a show stopper in quicksilver satin with a revealing bodice.
Ok enough about that, I'm still watching but I can't wait to tell about this fun and classic spin on this Stylewe little black dress (LBD)!
PS, ok, one last thing about the Oscars. I love Jimmy Kimmel's message about reaching out to one person you disagree with, who you like, and have a positive and considerate conversation with them. It's a great idea to do one thing to take a positive step for ourselves, relationships and country! 
Ok now for this awesome Stylewe TangJie Black Gathered Sheath 3/4 Sleeve Solid Elegant Mini Dress what I love about it is it's super comfortable with long sleeves and soft fabric! It's so nice to have a LBD to keep in your closet that is actually comfortable, right? I also love the gathering at the neck and the most interesting part that makes it different than any old LBD is this beautiful brooch! It's subtle, yet eye catching,  classic and classy, all in one!! What I love about brooches is that they remind me of my grandmother. She loved and wrote brooches often and I don't see them much. The cool thing is that they are trending this winter (yet they are a classic look so keep them around)! I have a few of my grandmothers and love to add them to a scarf, shirt or dress to add some bling and class/ mix it up the look; which Styelwe has done that with this dress! It really adds a fun look to a LBD and it's removable, which is an added bonus!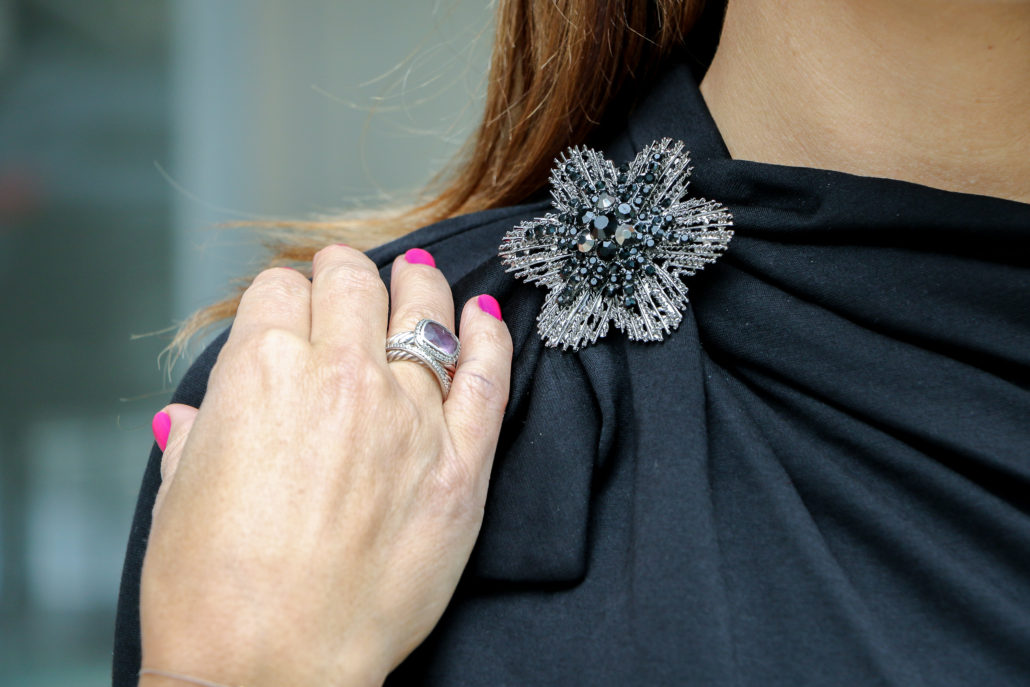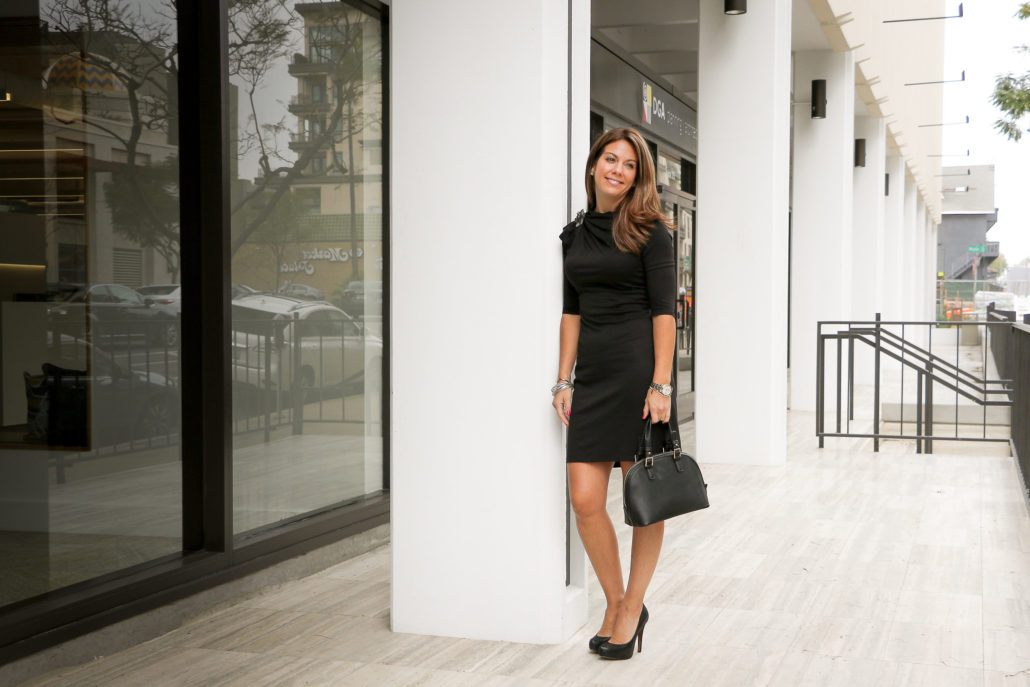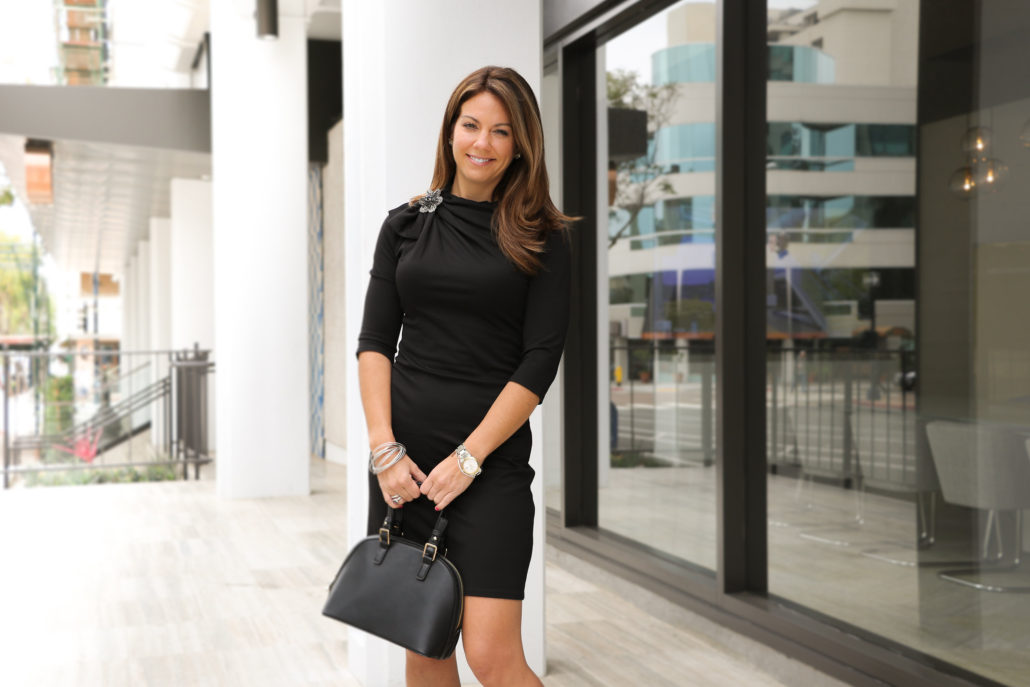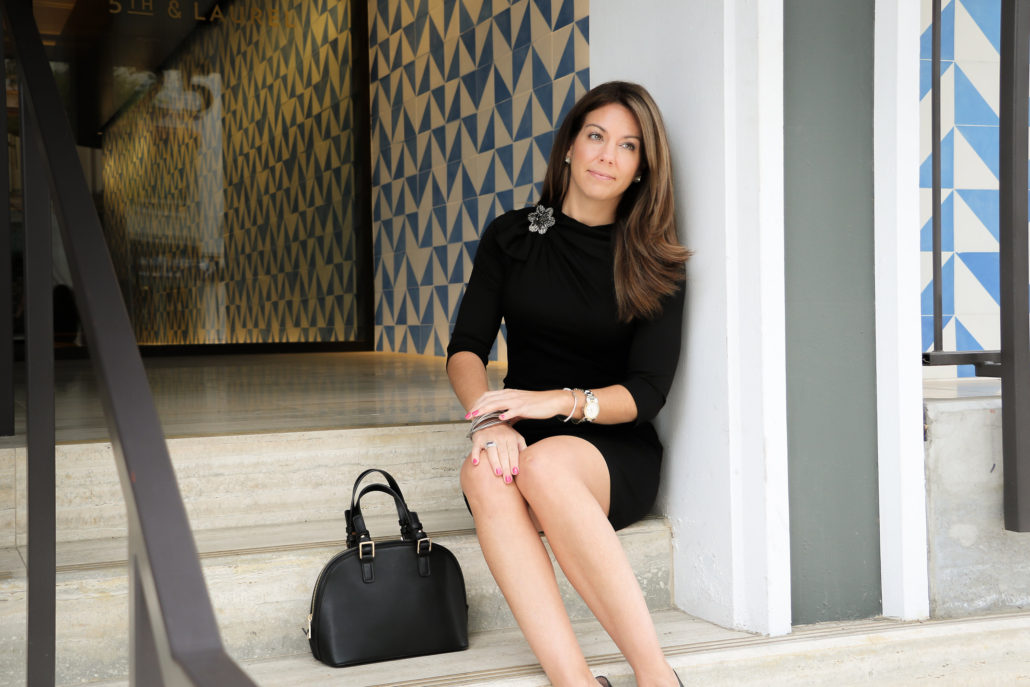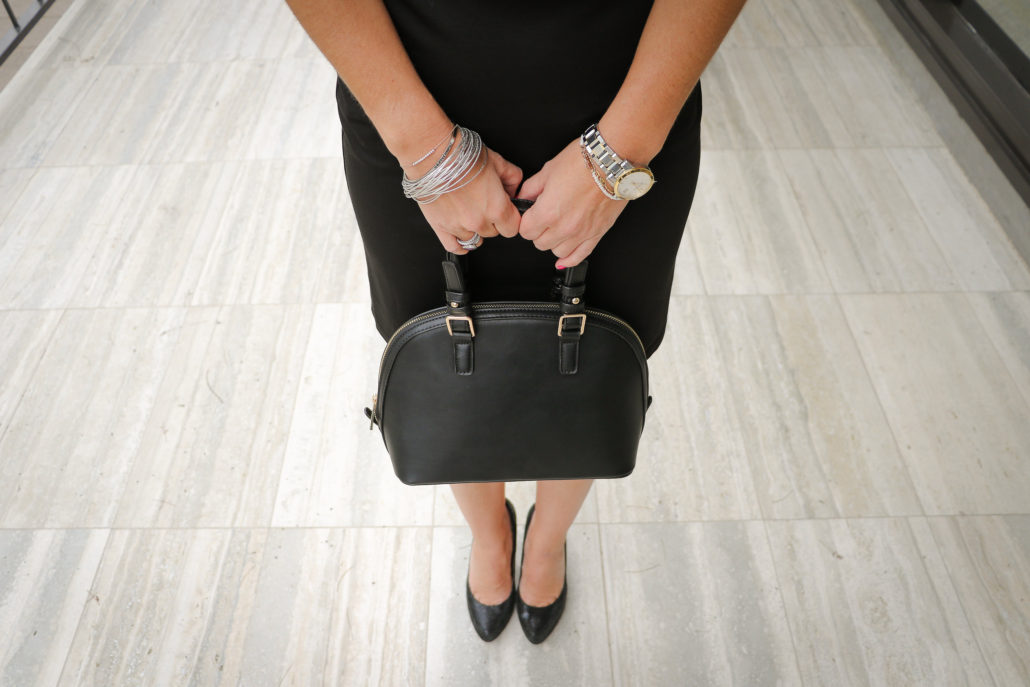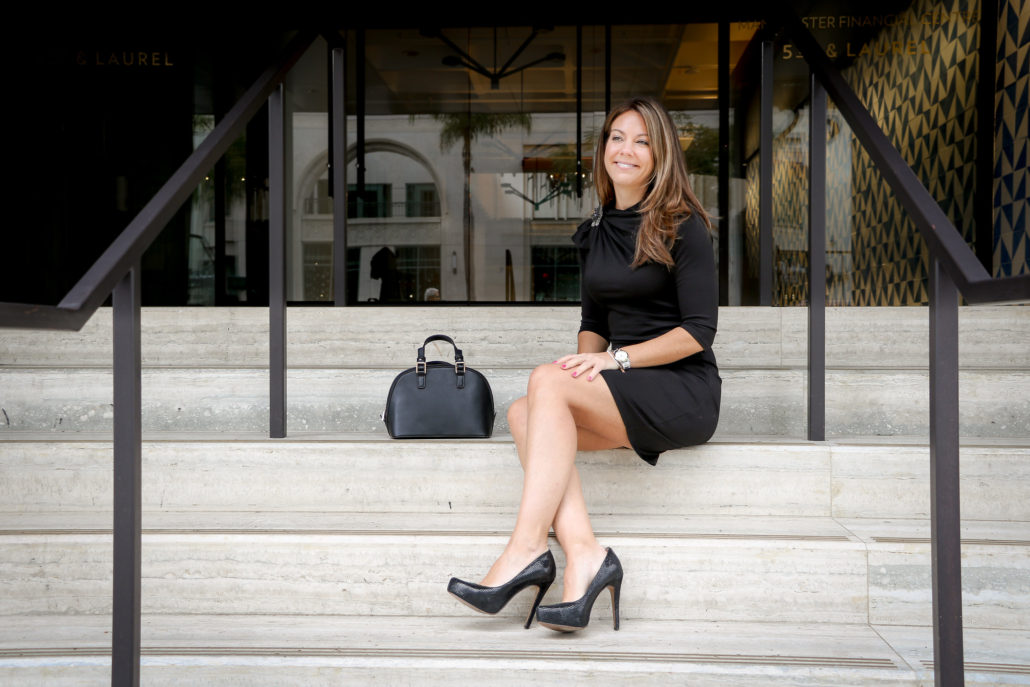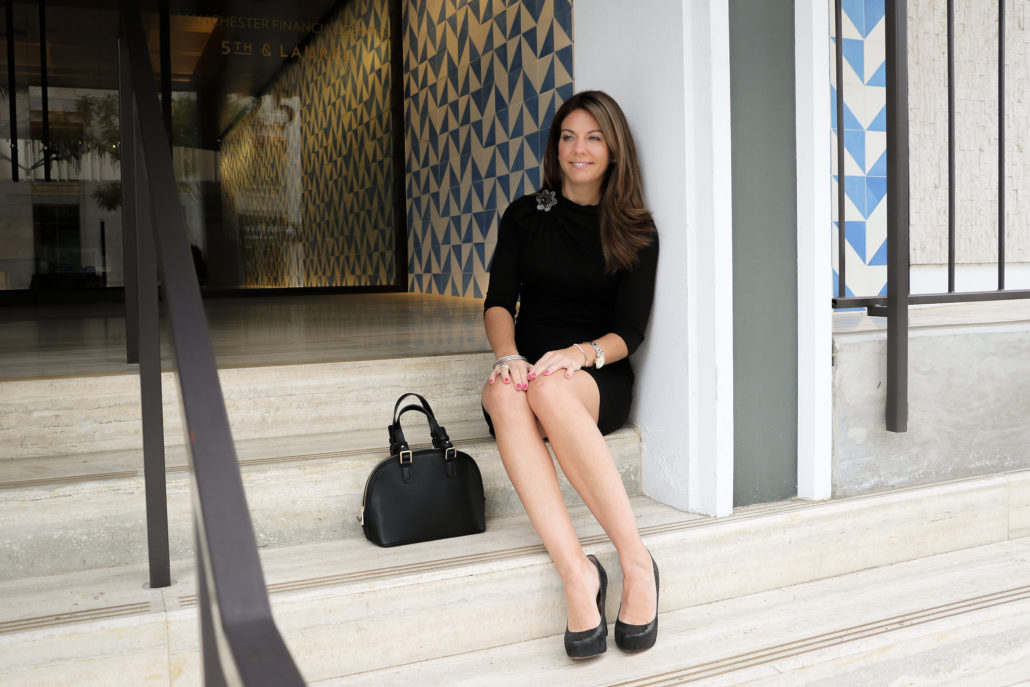 The fit & feel
The dress feels silky and nice (fabric – nylon, rayon, spandex) and it's not too tight. I took my measurements before I ordered, I suggest doing that. Here I'm wearing a size 4 and it's a perfect fit!
If you want a more conservative look with this dress, wear a shorter heel. If you're wearing this dress out and want to make it a little sexier, I suggest wearing a higher heel (as I've styled here).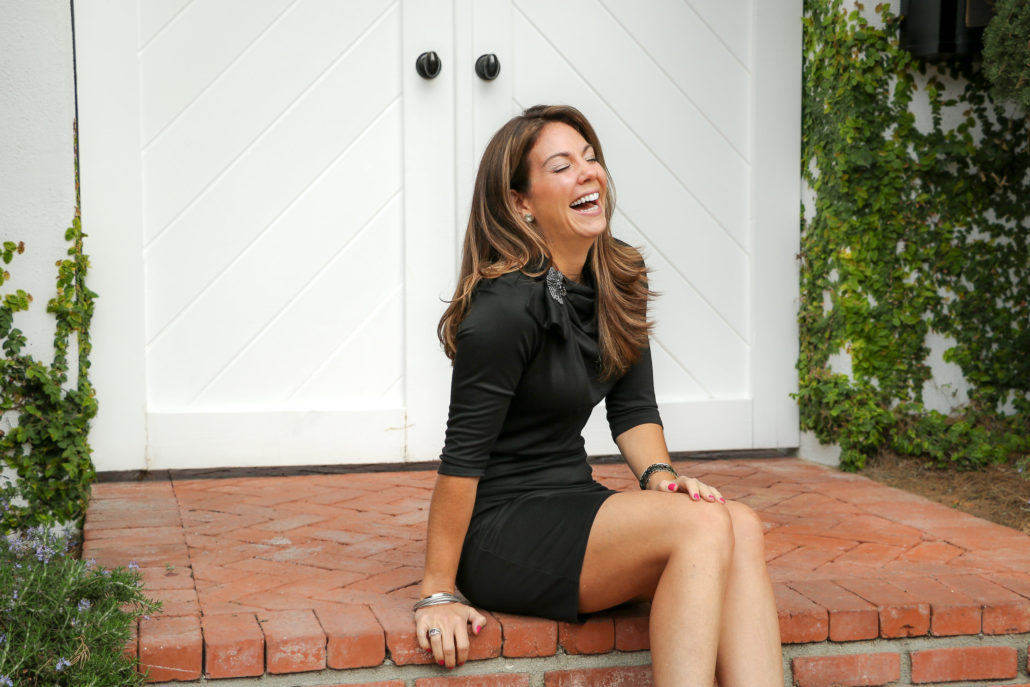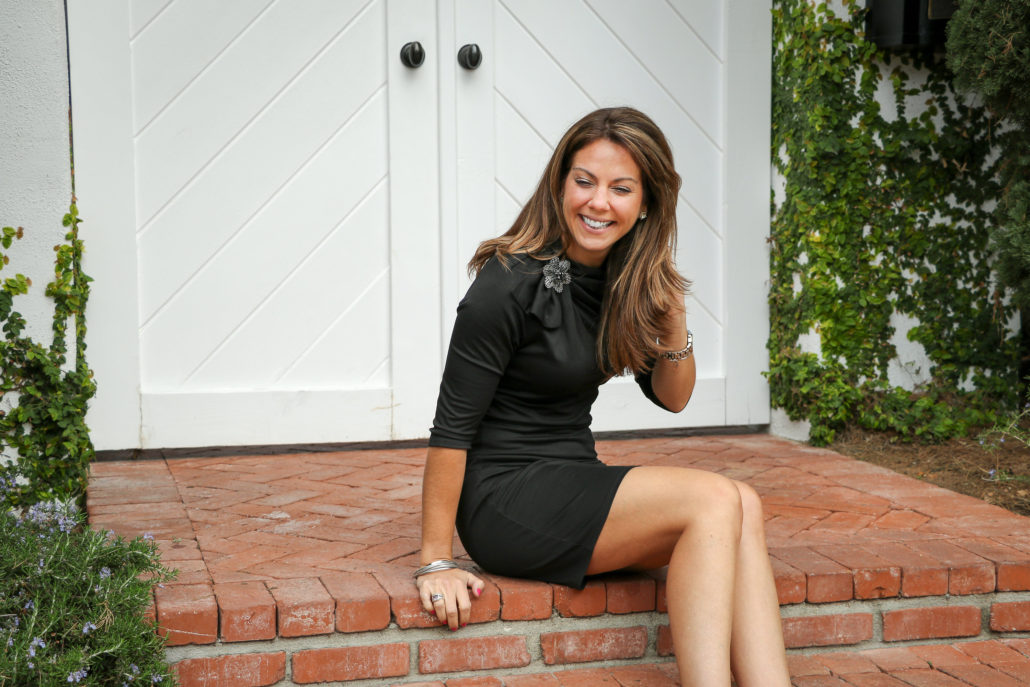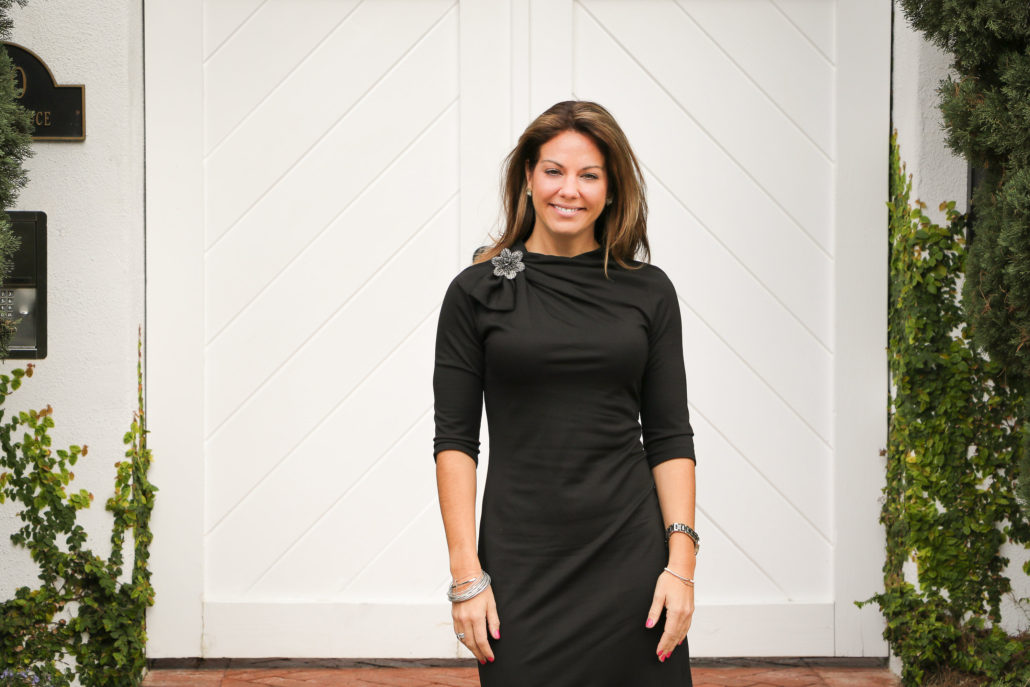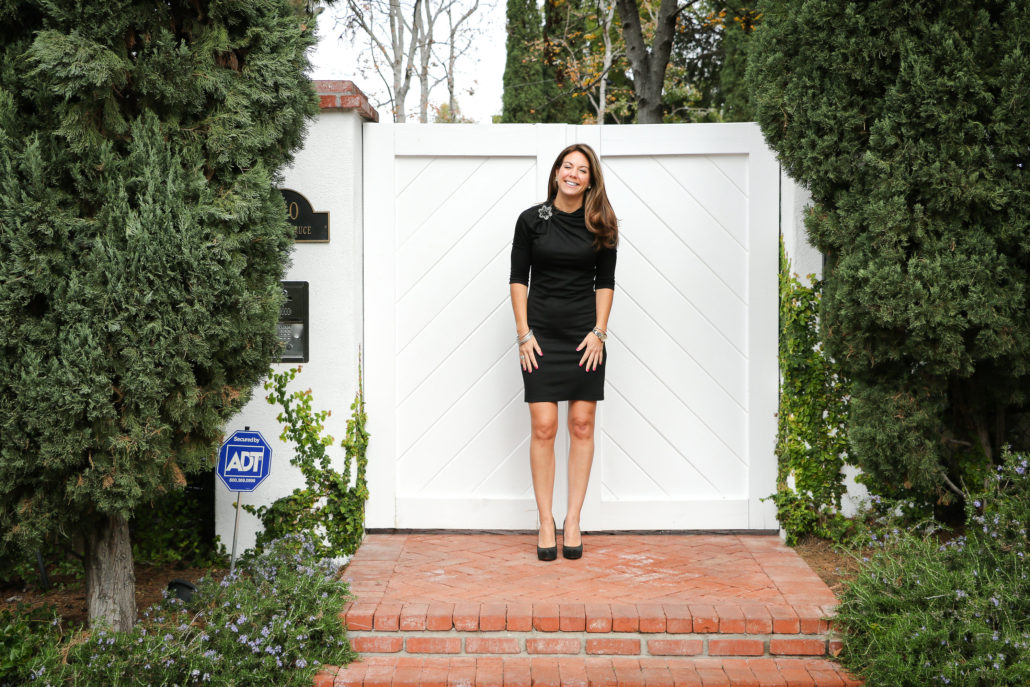 Shop My Look & Similar Look
Dress
 Stylewe TangJie Black Gathered Sheath 3/4 Sleeve Solid Elegant Mini Dress
Heels 
Jewelry Deets & Purse 
Here is your Bicoastal Beauty Tip of the week (this week is a style tip): If you're going to wear this dress during the day, I suggest wearing a slip. This is something my mom, aunts and grandmother taught me! Find the link below, they are good to have on hand for dresses and skirts that may be a little see through or need an added liner.
I hope you enjoyed this post! Please leave a comment below, what would you like to see more of and what did you think of this post? Do you have any questions for me? Next week look out for:
Elephant Euphoria in Chiang Mai, Thailand

Winter to Spring Layers & Using that Blanket Scarf
Have a wonderful week, friends!!
xoxo, Kellie
Instagram
Instagram did not return a 200. Follow Me!