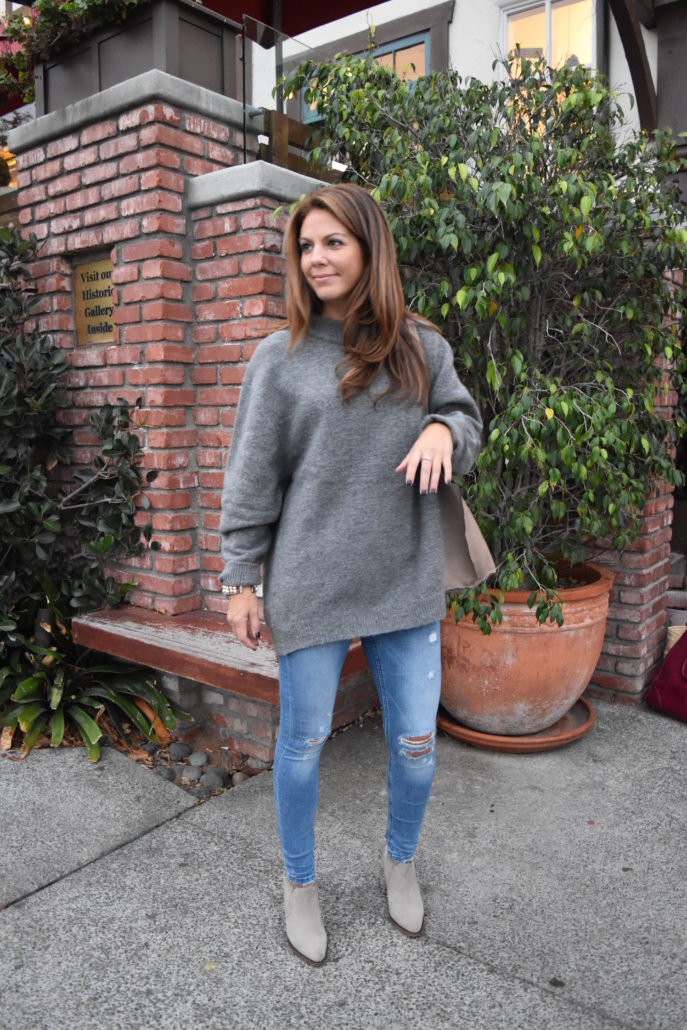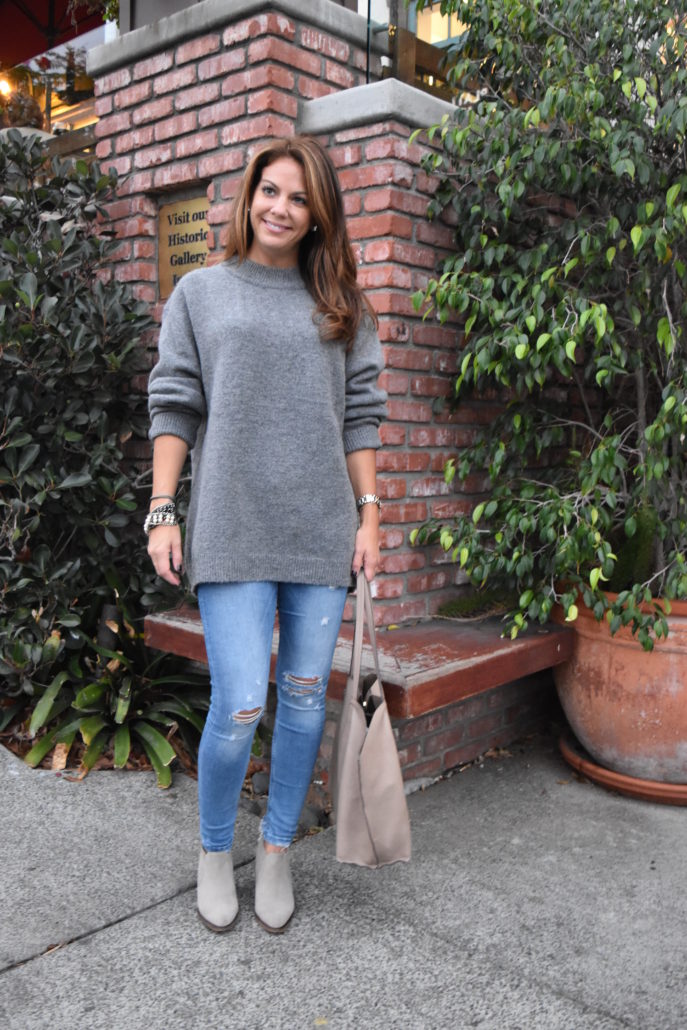 Hi Friends! Happy oversized superbowl sweater Sunday! Heheh.
Are you going to any parties today or hosting one? Who are you rooting for? I am going to hit a party and leave at halftime to watch the rest at home while I finish getting ready for the week. And I'll be rooting for the Patriots because I lived in Boston for 11 years and shhhhh but…..I'm just not THAT into sports in general but when rooting for my teams, it's Chicago first (my hometown) and then Boston/New England second.
During the week I'm in heels and dressed up for about 12 hours a day and by the weekend sometimes I'm just too darn tired to dress up. I usually go for a run and then meet friends for coffee/run errands and I want to look cute but also feel cozy!!! Now this look is a little dressed up (with the booties) but you can dress it down too. I love this oversized sweater because it's big and comfy while dress-up and down-able. It's basically a dressed up version of a sweatshirt so I feel like I'm more dressed up than I am, whether it's with flats or sneakers and yoga pants or heels or booties and skinny jeans!
Play it however you want, it's versatile. I'm just sad I can't wear it in the office! I'm not sure I can justify it yet, but if I find a way, I'll let you know. To make it a little "dressier" you can tuck in the front and pair it with skinny jeans and heels for a night out.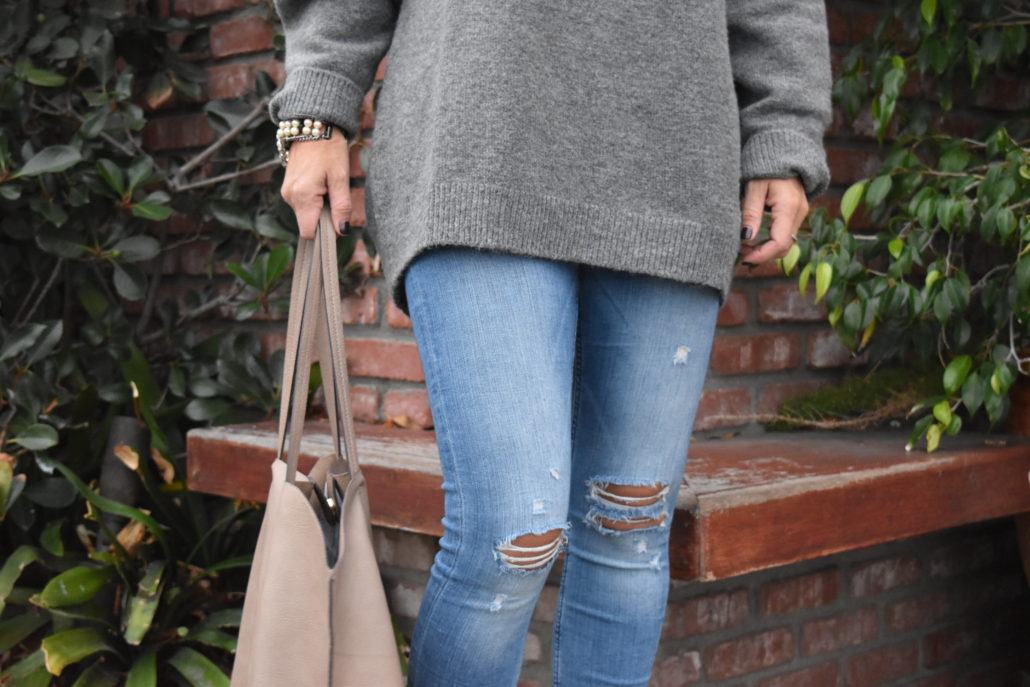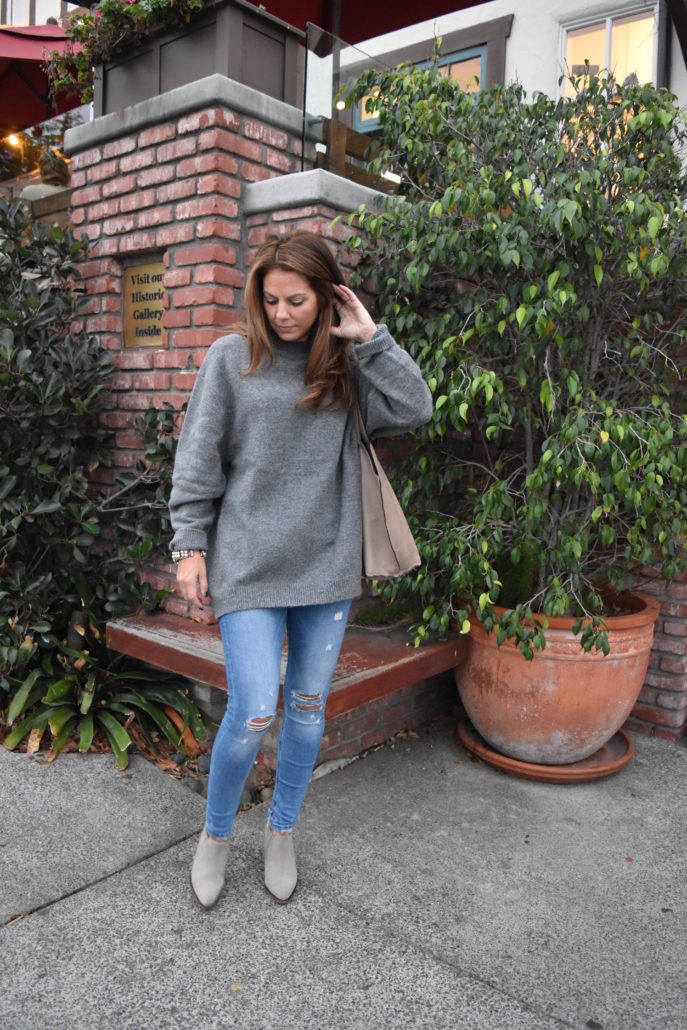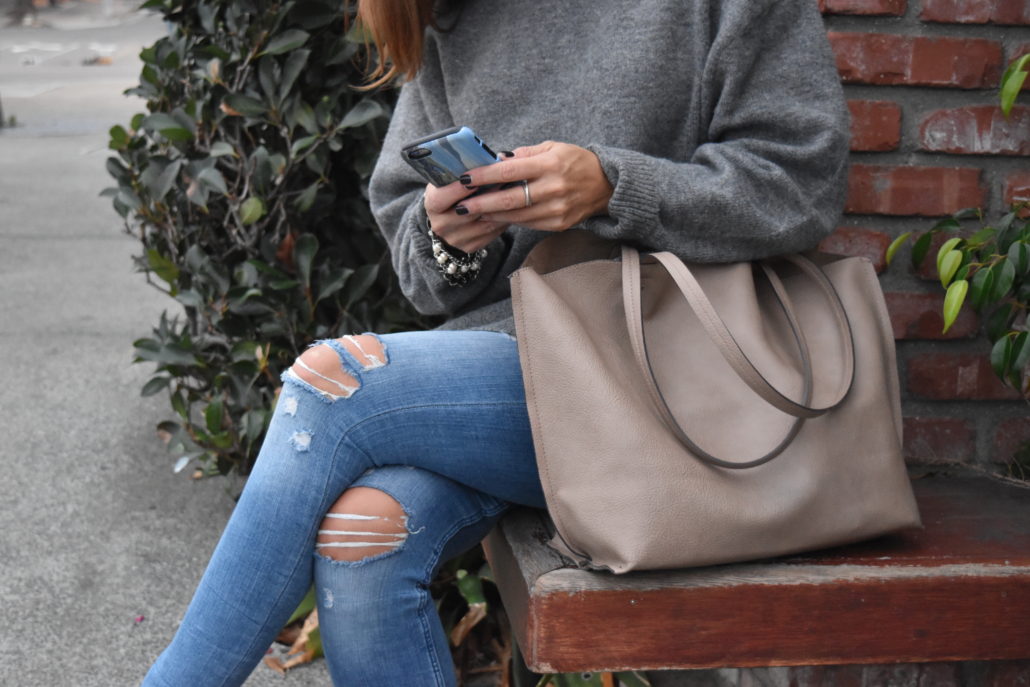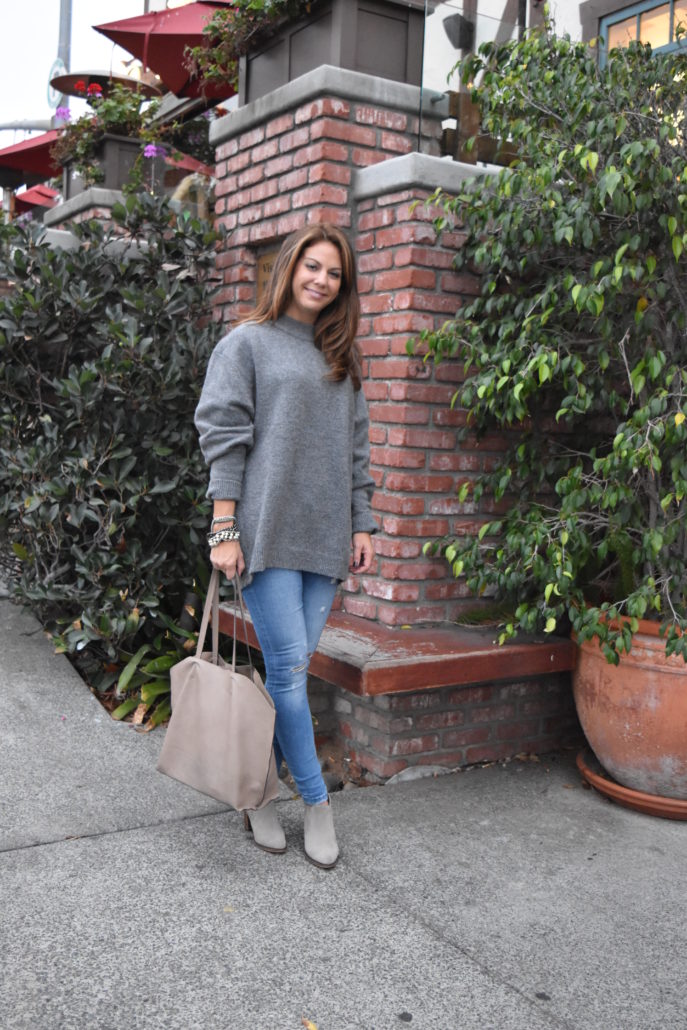 Instagram
Instagram did not return a 200. Follow Me!