Spring Wardrobe Essentials & A Nordstrom Giveaway!
How are you doing? How has the first quarter of the new year been going? Now is a great time to revisit those goals you wrote out and check in on them (and it's not too late to write them if you haven't yet, click here).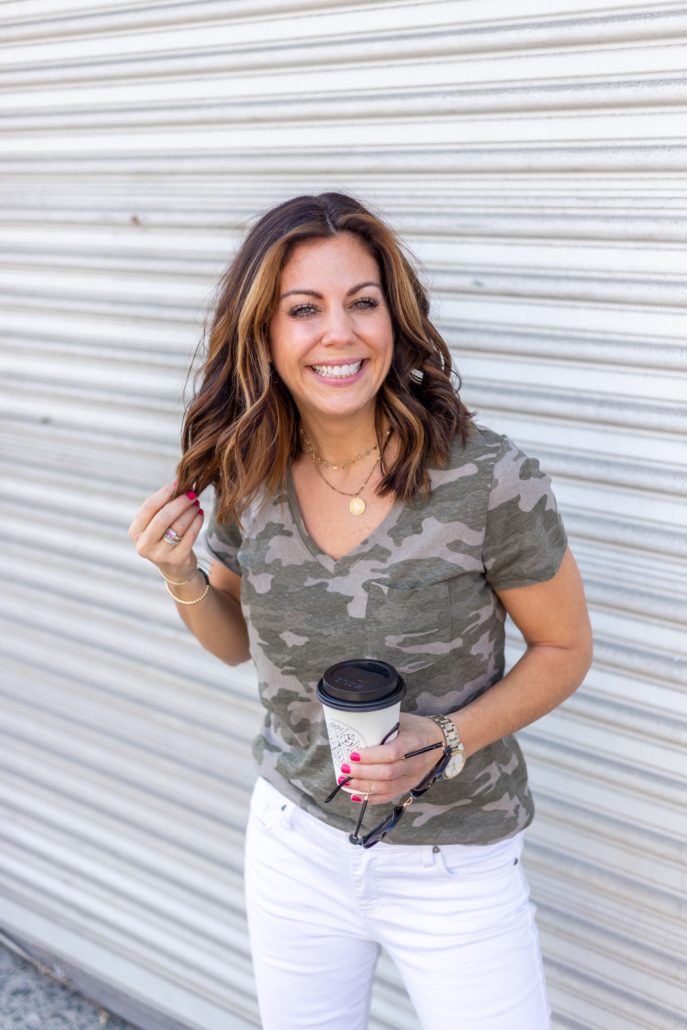 Is it spring where you live?? It's been unseasonably cold and rainy in San Diego the last few months. I actually just got back last night from Miami for a "spring break" cruise to celebrate my cousin's wedding. It was the perfect way to get excited for the nicer weather that's on it's way, and I've got a few spring wardrobe essentials and a Nordstrom giveaway, you won't want to miss! You also won't want to miss my upcoming posts where I'll be sharing a very personal journey that we are not talking about that many women may be facing. Sign up for my posts, here.

With spring in mind, I'm prepping some easy go-to looks for you today and in the coming posts. Also, as the warmer weather approaches, it's the perfect time to flip your closet, do you take time to do this? I live in a condo with limited space so each season I like to refresh it while I pack up and store the sweaters and heavier jackets in bins and pull out those lighter layers, dresses and spring/summer essentials, so everything I need for the season is at my fingertips. Purging and getting rid of the things that no longer serve us always feels so good too (and is so on-trend with the Mari Kondo show, Tying Up on Netflix and her KonMari method.

One of my favorite casual looks for spring is camo. Camo t-shirts/v-necks, jackets and pants. It's a fun option for mixing up with solids to add some interest to your everyday options. I've added a few camo styles for you to try below.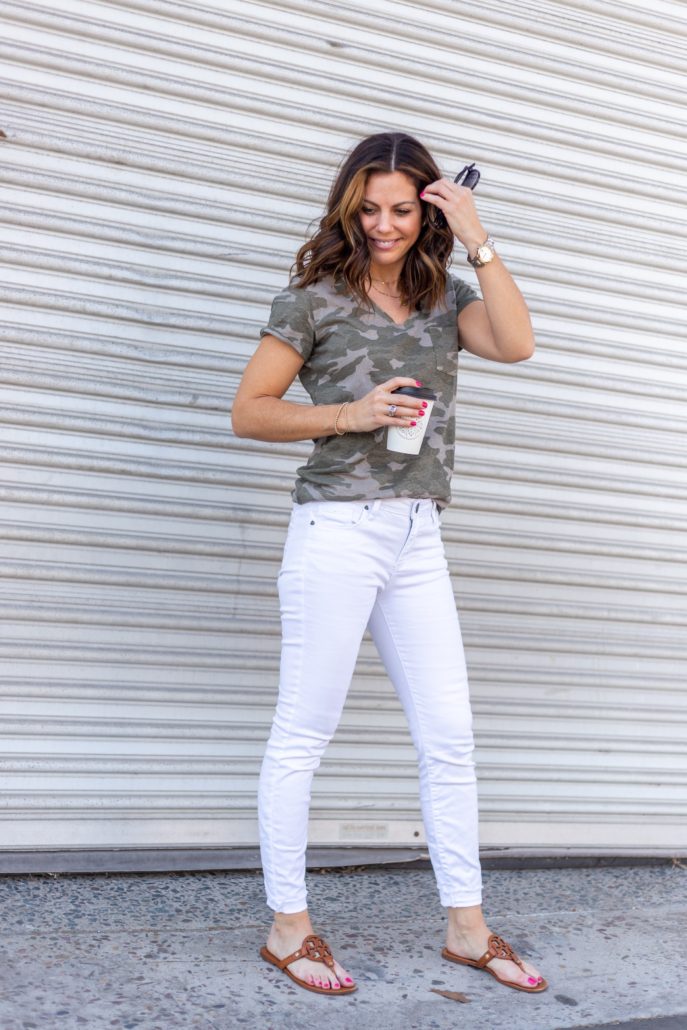 While you're flipping your closet, here are a few essentials to have front and center:
White Denim: forget that old rule about waiting to wear your white until Memorial Day! Now is a great time to pull out your white denim, if you are in the market for a new pair, check out my picks below, under $100. Distressed denim is hot right now and it's nice to buy an affordable pair for a trend that you may not wear again next season.
Denim Jackets: these are so incredibly versatile. You can mix and match and wear them with a sundress, white denim jacket with blue jeans and denim jacket with white jeans. The options are endless and I've listed many affordable jackets you don't want to pass up, below.
Spring Shoes: I have found so many cute shoes for spring. My favorites are COMFY espadrilles, you and find them at every price point, $100+ and for under $40! I'm giving you both options below to splurge and spend. The Nordstrom Treasure & Bond below, feel amazing, thy are worth the spend.



Check out a few of my looks below and tell me what's your favorite way to wear camo?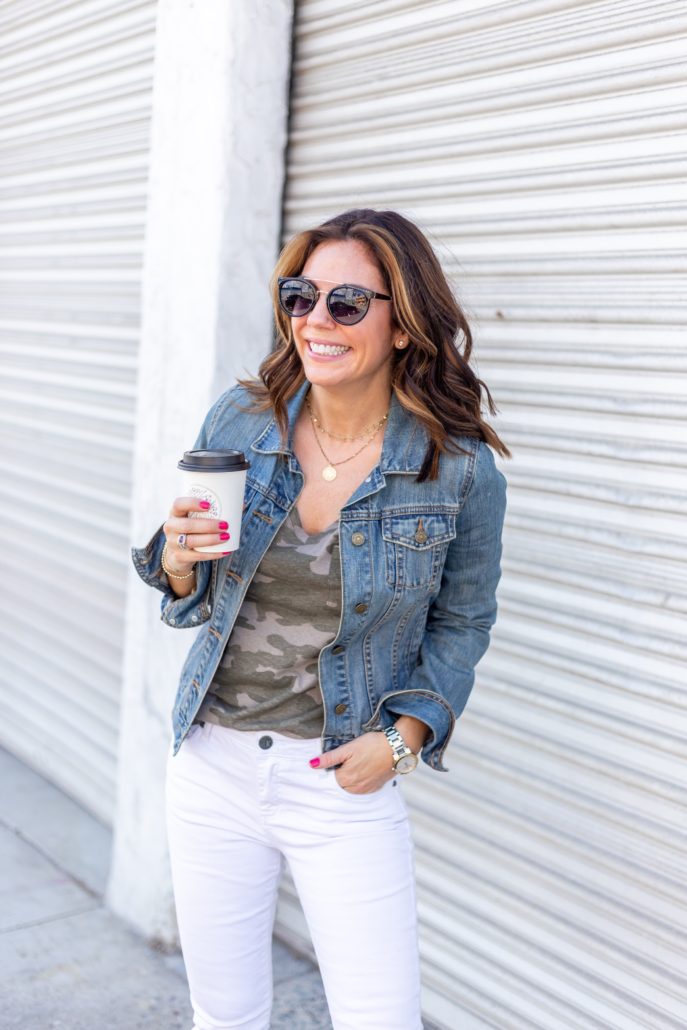 Here's your Bicoastal Beauty tip of the week: Refresh your skin after a long dry winter with some of my products, here.
And if you want amazing lashes without extensions within a few weeks, lashboot is one of the best products on the market, let me know if you want more details, it's amazing!!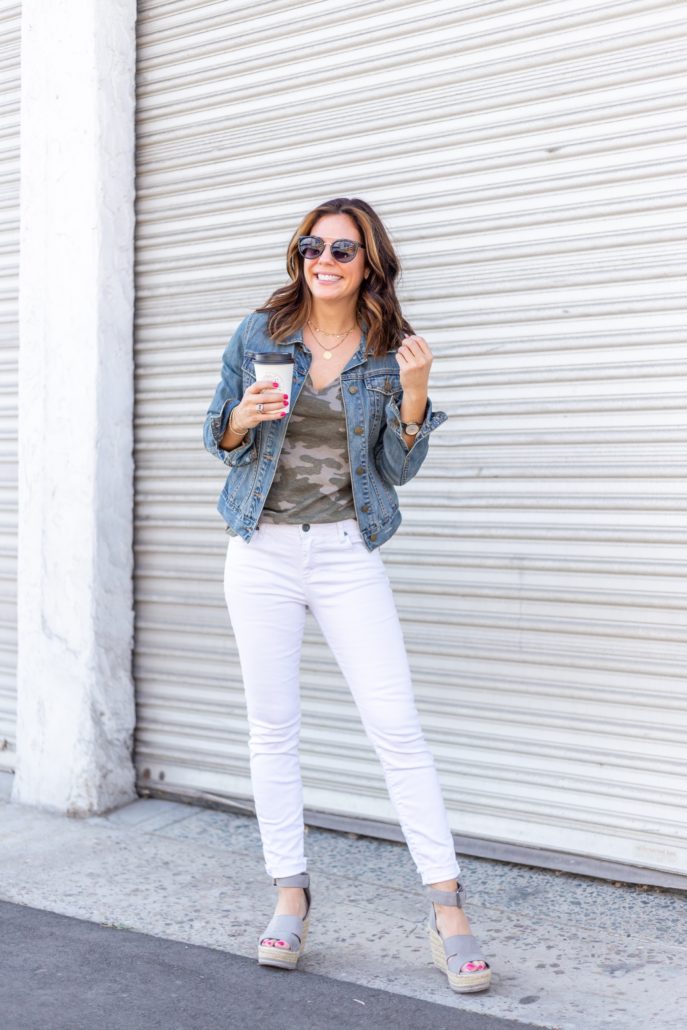 It's officially Spring and time to treat yourself to some shopping!
I've teamed up with a group of bloggers to give you
a chance to win a $750 Nordstrom Gift Card!
To enter: complete the steps in the rafflecopter below. The more steps you complete,
the more entries you receive, and the better your chance at winning!
This giveaway runs until Tuesday, April 9th at 12am PST
Winner will be announced here. Good Luck!
*this giveaway is in no way sponsored by Nordstrom.
Good Luck and I will see you next week!!
Photography by Johanna Kitzmann, Studio Freyja
https://thebicoastalbeauty.com/wp-content/uploads/2016/10/BB4wht-300x69.png
0
0
Kellie
https://thebicoastalbeauty.com/wp-content/uploads/2016/10/BB4wht-300x69.png
Kellie
2019-03-26 10:30:38
2019-03-31 21:07:01
Spring Wardrobe Essentials & A Nordstrom Giveaway!