How is it NYE already!!? This year flew by again!
Today is my 40th birthday! Holy cow, I don't know how this much time has passed, it's crazy. I decided to write this blog to share some of my own personal experiences for the last 40 years and I encourage you to add some of yours in the comments. Also, with the new year right around the corner, if you have not yet written your 2019 goals and intentions, use my easy four step guide, here.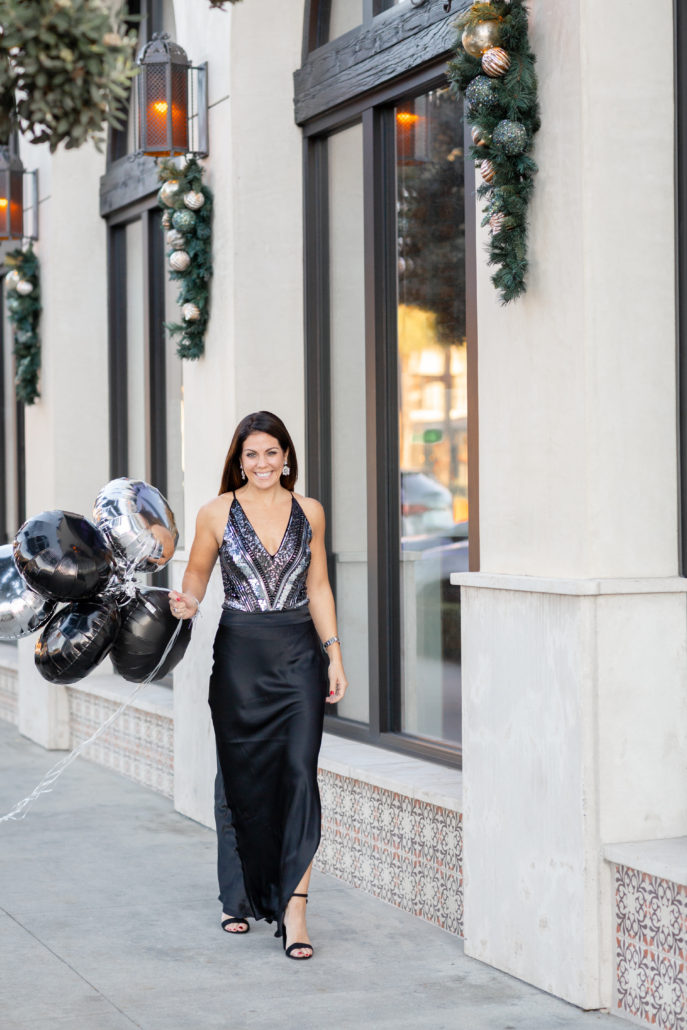 To be honest, as I approached 40 I was horrified. Just completely bummed. I was not excited and I did NOT want to embrace it. I was looking at all the YETS in my life, the things I don't have YET and wondering why I have had to wait so long for things I've been longing for to happen in my life. And then a few weeks passed, the days grew closer and I decided to take the advice I give to others (see post on gratitude) and started to shift my perspective. I am focusing on what I DO have, which is an amazing, beautiful FULL life. If you're in this place with the new year or your life at whatever age you're turning, I suggest you do this too! Write a list of the things you've learned, the goals you've reached and what you're excited for to come. I do believe, the best is yet to come so I'm going to focus on gratitude, the present and for what's next!

I'd also like to say thank you to ALL my family friends who have loved and supported me in all my crazy endeavors over the years. I am so blessed to have a loving network of people, all over the country and all around the world to share this life with.
Some of my family and friends have come together during the last 40 days leading up to my 40th birthday and sent me heartfelt notes and cards (and some winning lotto tickets)! to make this count down to forty super special. I am blessed.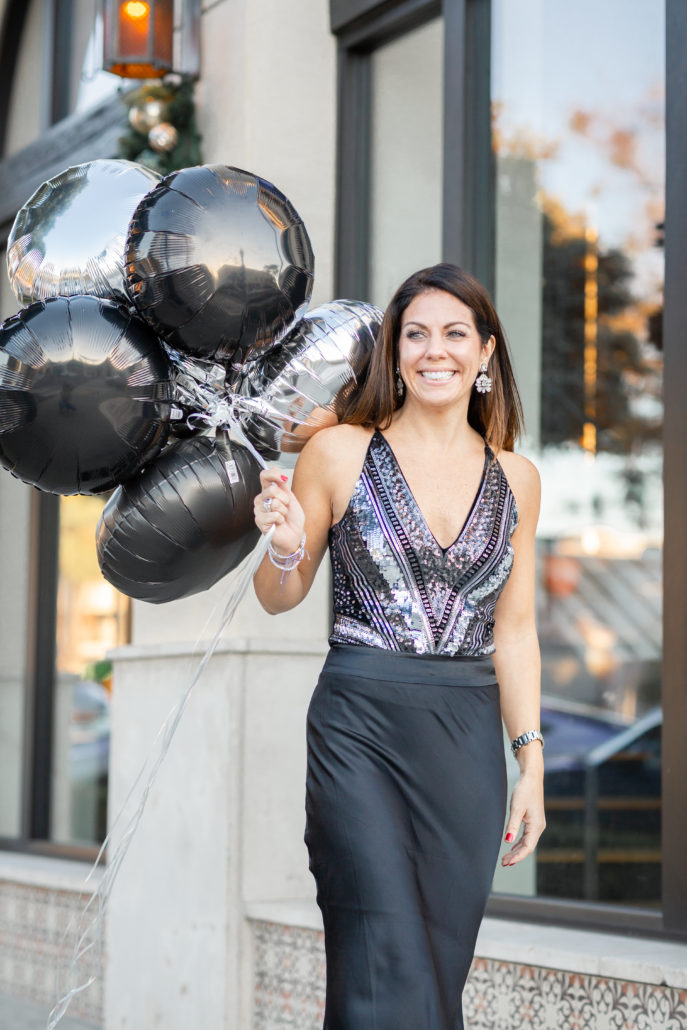 If you have a friend or loved one reaching a milestone birthday and can do this ahead of time, it's a cool concept.
Have friends and family write notes and send them to the recipient so they can open a note a day as a countdown to their birthday. And it doesn't have to be a note, if you live near them, schedules a walk together, get a coffee, share time, have an experience together or send a postcard in the mail from somewhere you traveled together. It just makes each day as it approaches, a little more fun.

Not that I even needed these things to feel and know how loved I am, but my heart is overflowing with happiness today to feel so loved! THANK YOU ALL.

And here is my list, please comment with some you would add, there are sooo many good ones.

Here are some of the 40 life lessons I've learned in 40 years (in no particular order).

1. My relationship with God is everything to me, when I am happy I turn to God, when I am sad I turn to God, thy will not mine be done

2. Sobriety saved my life (see post here and here) it's truly amazing, I CAN and DO have fun without alcohol!!

3. Family, family, my family means the world to me

4. Please and thank you, manners matter

5. Don't force an an angry cat named Butch to play with you or you could end up in the ER and almost lose an eye

6. Sometimes no action is the best action

7. Growing up in the midwest I learned how to ice skate in the land of 10,000 lakes, I still feel like a kid when I get on skates today, try it!

8. Travel, travel travel! Travel leads to new experiences, learning, growing and gratitude for where I get to live, what I have and now I have friends all around the world

9. Get an education, no one can take it away from you (thanks for that advice, Dad)

10. Pause when agitated or doubtful and pray for the next right step

11. Nobody is perfect, and trying to be perfect is exhausting (I was called miss perfect in grade school, I didn't open my report card before I got home and didn't color outside the lines, that's no fun)!

12. Forgiveness always sets me free

13. Laughing from the gut is the best feeling & ab workout ever

14. Sometimes you need to buy 7 quarts of ice cream on a Friday night and that's OK

15. I start the day with prayer, meditation and coffee (sometimes a workout) these things supersize my day. Favorite meditations, Vishen Lakhiani here, Dr. Wayne Dyer here and Deepak here and Gabby Bernstein here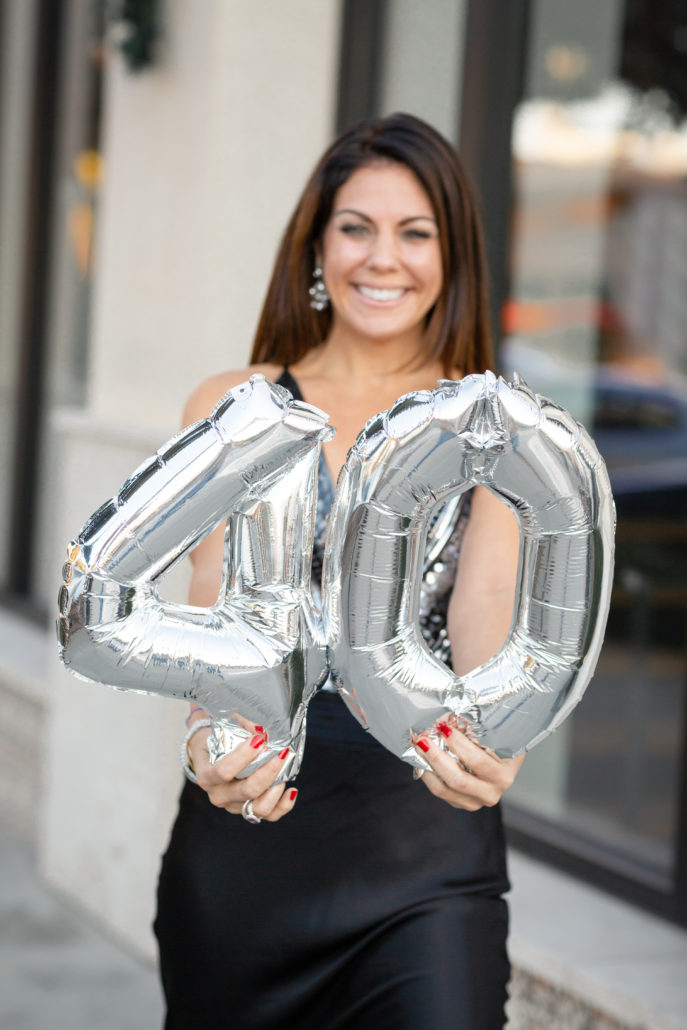 16. Traveling solo to Italy was the best trip of my life – I stretched myself, learned so much and feel more courageous for having done it, I highly encourage it (More travel posts in 2019)

17. Don't sweat the small stuff, like when my suitcase went missing for five days on my solo trip to Italy, it allowed me to get creative and pushed me to start my fashion blog

18. Find the positivity in adversity, choose the positive perspective, it takes practice and it shifts my mindset (gratitude lists & journaling here & here are great ways to start)!

19. In hindsight, I am grateful I don't get what I want when I want it

20. You can never go wrong with a hand written note

21. When I'm vulnerable, amazing things happen

22. My friendships and relationships are the highlight of my life

23. Push ups are a great thing to do if you can't get a workout in

24. TRUST YOUR GUT, literally. When I get a stomach ache, I know I need to walk away and today, I usually, FINALLY listen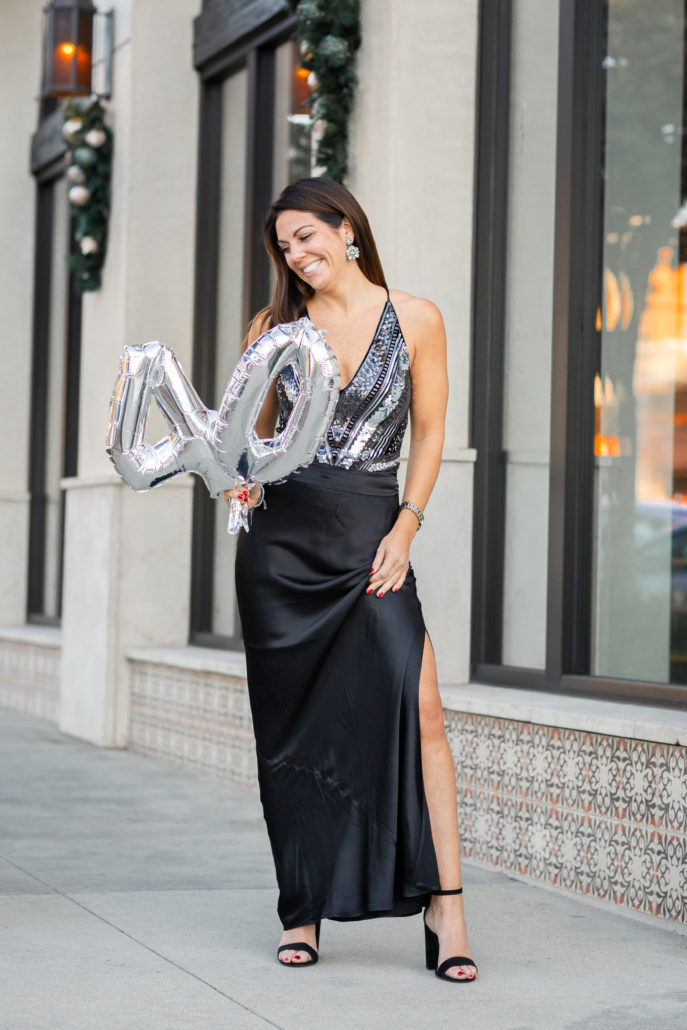 25. Two tough mudders was one too many (how many times does one person need to say yes to electric shock therapy before they say no)? (See trust your gut #24 haha)

26. Buy beech sateen sheets, always, link here

27. After one full marathon, I may be done. But never say never, (read about my experience here).

28. PEOPLE.ARE.AMAZING. And so generous, to date since my father passed in 2007 I've raised 70k for pancreatic cancer. No words.

29. A blog is a lot more work than I ever imagined!! I give props to all bloggers, you make it look easy

30. Don't quit before the miracle happens
31. When the student is ready the teacher appears, is a real thing

32. Honesty, willingness and open mindedness make my life easier and happier

33. Be kinder than necessary, you never know how your smile or holding the door for someone may matter to them and it costs you nothing

34. Do the right thing when no one is looking

35. Be prompt to apologize, it will diffuse a situation and be appreciated (see forgiveness #12)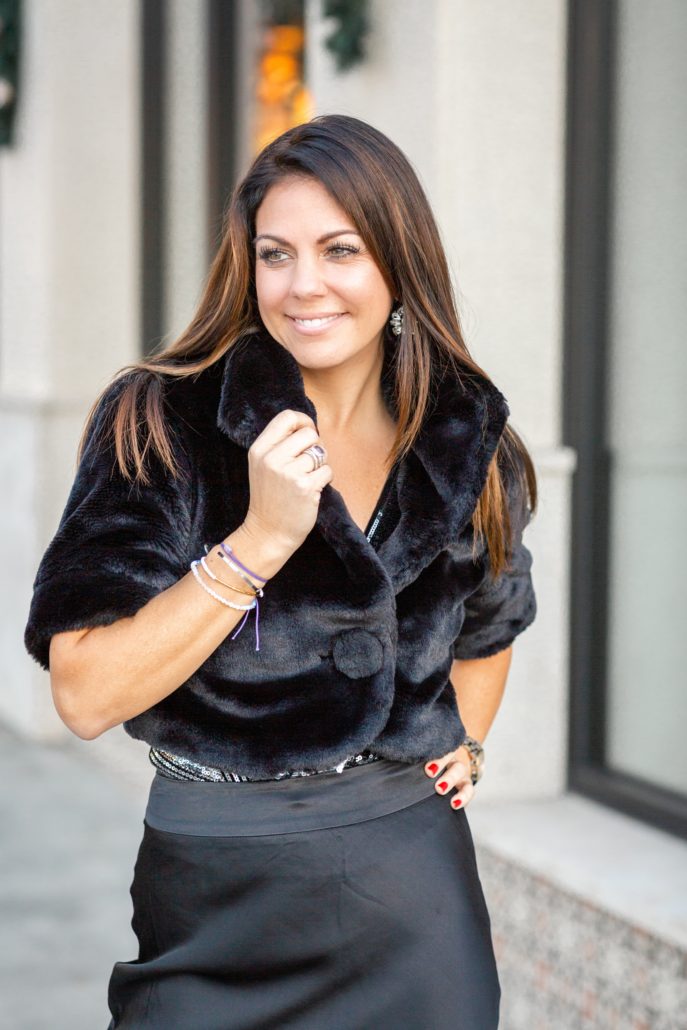 36. Take care of your skin, wear sunscreen and start eye cream in your 20's (message me for skincare details)

37. Sugar is poison, I keep trying to beat it, it's so addicting (I Quit Sugar is AWESOME)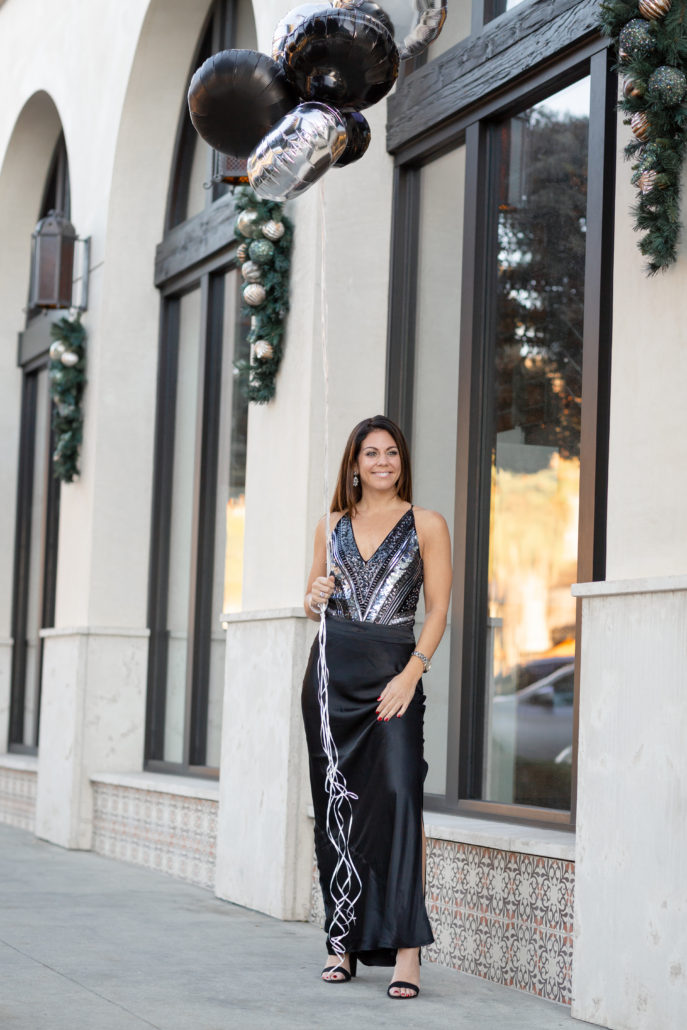 38. I froze my eggs at 38 and I'm really glad I did it, these blog posts are coming in the new year

39. Be true to yourself. Most times I'm happier when I speak my truth and say no

40. It's my responsibility to take care of my health. My dad always said, you don't have anything if you don't have your health
OK so let's be honest, you know me, brevity is not my strong suit hahah so…. I couldn't limit it to just forty! So, here's the rest of the list, just a few more! 😉

41. I learned to cook via The Food Network, Giada De Laurentiis, Everyday Italian & Ina Garten, Barefoot Contessa taught me how to make lasagna rolls, an awesome beef bourguignon and baked eggs…however, my mom makes the best appetizers around – you know if you've had her 3 ingredient bacon wraps 🙂

42. When our loved ones pass, we get signs from them, which I am so grateful to receive (ask and you may get one too and check out this book, Wisdom from Your Spirit Guides and this one, The Gentle Way

43. Study abroad if you can, my internship in Ireland changed the course of my life path and led me to live in Boston for 11 years

44. Living in Nantucket in the same house with 30 other kids when I was 21 was like an unfilmed season of the Real World and is still a magical place in my heart

45. The green flash is real!! I saw it in 2018!!

46. Don't judge a book by it's cover, but really

47. I loved everything I learned during yoga teacher training and I now know I prefer to practice than teach (major props to teachers, it's not easy)!

48. When faced with what to do today, I always choose what will make me feel best tomorrow, today

49. The more you give the more you receive, spiritually and monetarily

50. Drama sucks and today I choose to not get in the ring

51. I enjoy taking myself out to dinner alone, it's so fun to people watch, meet people…. and go where I want, when I want, and order whatever I want (try it)!

52. Not everyone will like me and that is OK, people pleasing is a character defect (I'm working on it)

53. What other people think of me is none of my business, seriously

54. Believe it to see it, & FEEL IT as if it's already here, have faith faith faith FAITH

55. It's OK to be single and child free at 40 because the best is yet to come and the past and present are pretty freakin awesome!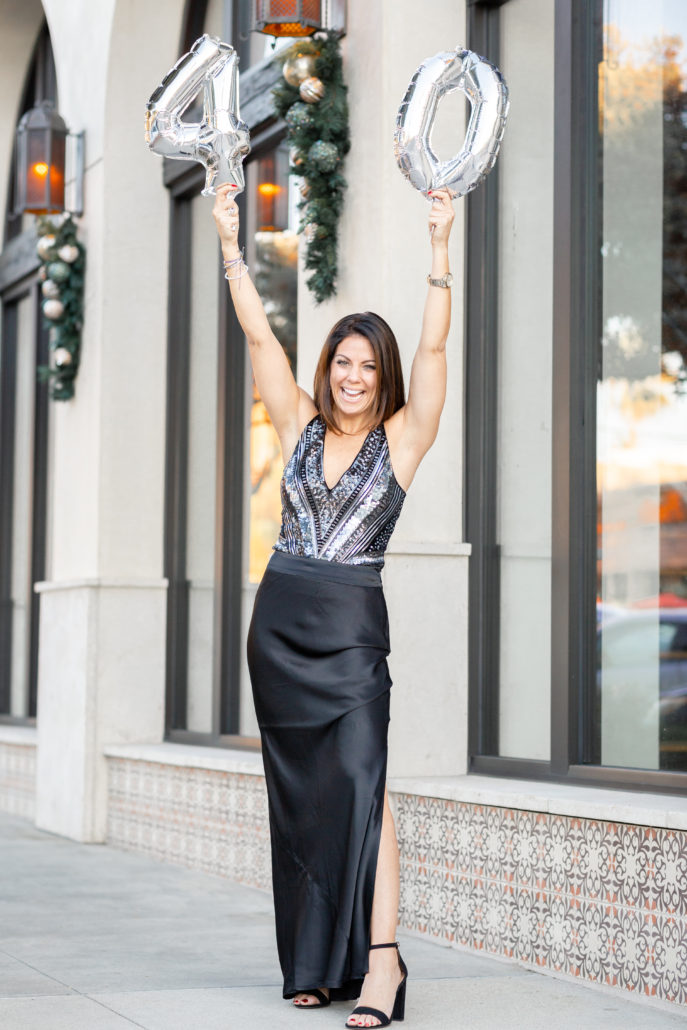 Here's your BicoastalBeauty tip of the week:
If you're looking to do something cool for NYE next year, I highly suggest this, plan it now!!!
And don't forget to write out your goals and intentions for 2019 with my easy four step guide here!

Shop my looks and similar looks by clicking here and following me on the LikeToKnowIt app

Happy New Year, friends!!!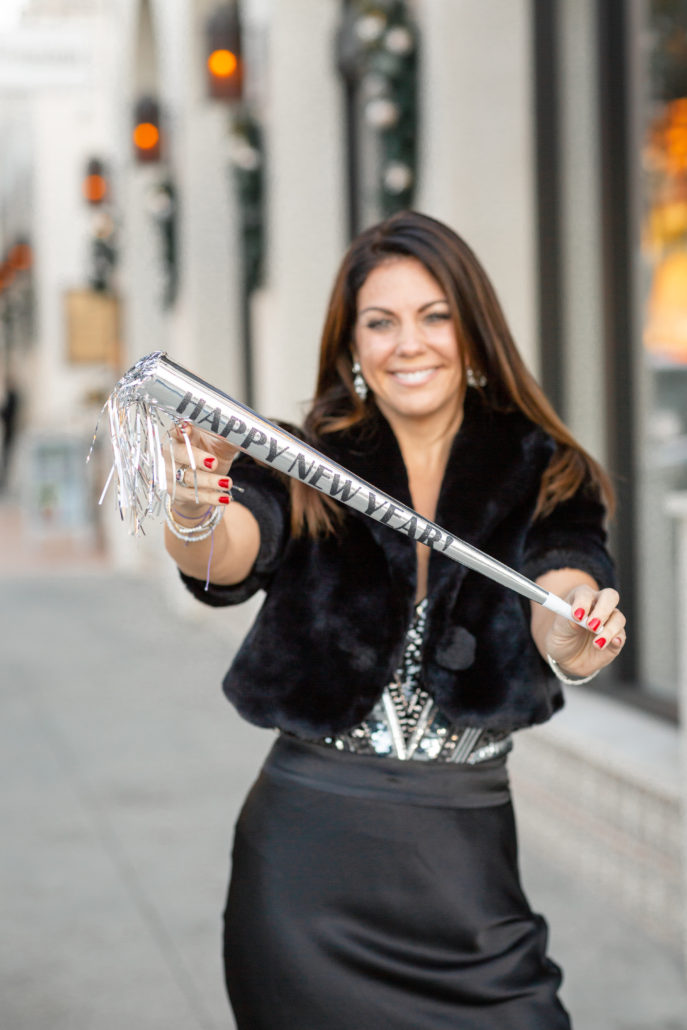 Photography by Studio Freyja

https://thebicoastalbeauty.com/wp-content/uploads/2016/10/BB4wht-300x69.png
0
0
Kellie
https://thebicoastalbeauty.com/wp-content/uploads/2016/10/BB4wht-300x69.png
Kellie
2018-12-30 20:15:59
2018-12-30 22:40:18
40 Life Lessons for 40 Years